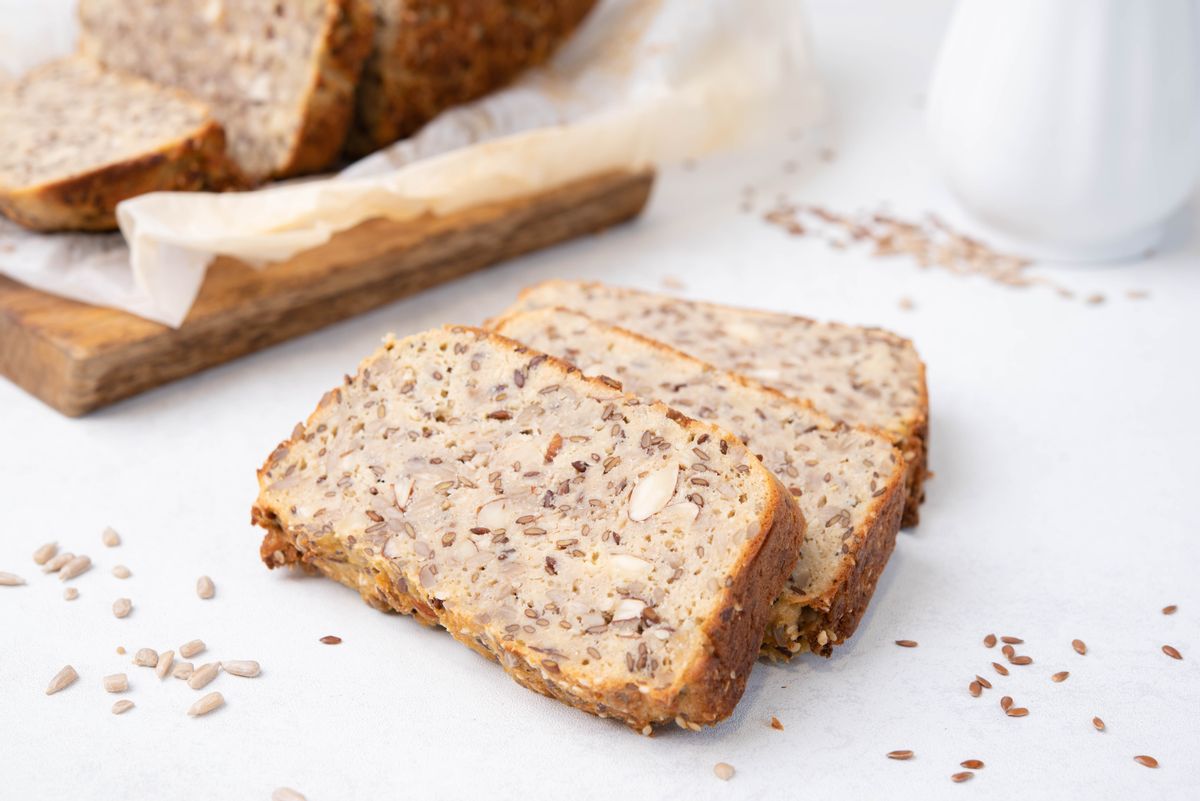 15 min

45 min

1 h 0 min
Easy Keto High-Fiber Bread
This easy Keto bread is perfect if you're looking for a high-fiber Keto recipe. It's a fantastic combination of nuts, seeds, and eggs and will keep you full for hours. This lovely Keto high-fiber bread pairs perfectly with your favorite meat and fish recipes, as well as Keto-friendly salads and stews. It also pairs wonderfully with your favorite Keto-friendly jams and spreads for breakfast. Make sure to cool the bread completely before slicing it; otherwise, it might crumble. This easy Keto bread will last for days. Enjoy!
How to store this Keto high-fiber bread?
Wrap the bread in a kitchen towel and store it in the refrigerator for up to 7 days.
Can I freeze this bread?
Absolutely! Store the leftover slices in ziplock bags and freeze them for up to 3 months.
Net Carbs

4 g

Fiber

14 g

Total Carbs

18.1 g

Protein

9.6 g

Fats

25.9 g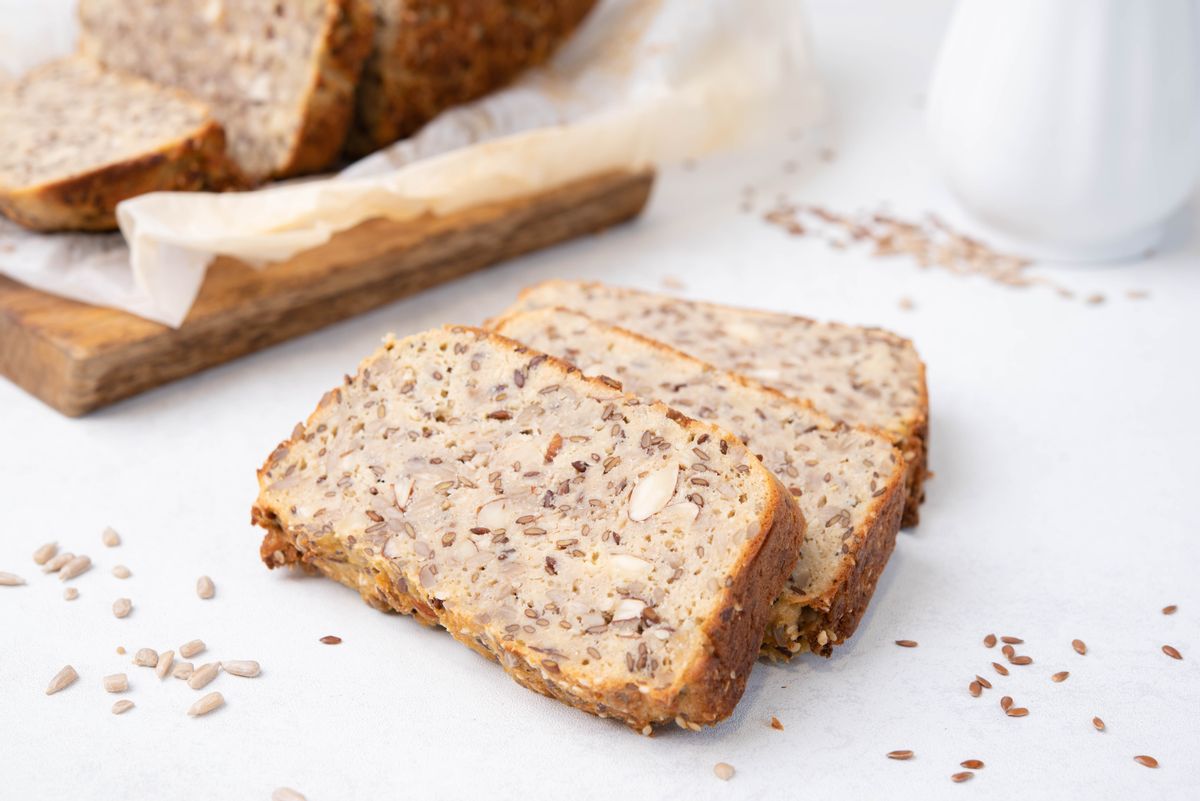 Ingredients
Psyllium Husk Powder

0.5 cup
Melt the butter in a microwave. Add to a bowl. Add the eggs and almond milk. Beat well with a hand mixer on medium speed. Set it aside.

Finely chop the almonds. Add the almond flour, coconut flour, psyllium husk powder, sesame seeds, sunflower seeds, salt, flax seeds, and chopped almonds to a bowl. Mix well.

Add the flour mixture to the egg mixture. Beat with a hand mixer on medium speed until thoroughly combined. Let it sit for 10 minutes.

Preheat the oven to 180°C (350°F). Line a loaf pan with parchment paper. Add the mixture to the prepared pan and bake for 45 minutes.

When done, remove from the oven and cool to room temperature. Remove the bread from the pan and let it cool completely before slicing. Slice into 12 equal slices.

Serve the bread immediately or store it for later. It pairs perfectly with your favorite Keto-friendly jams and spreads or as a side to your Keto meals. Enjoy!