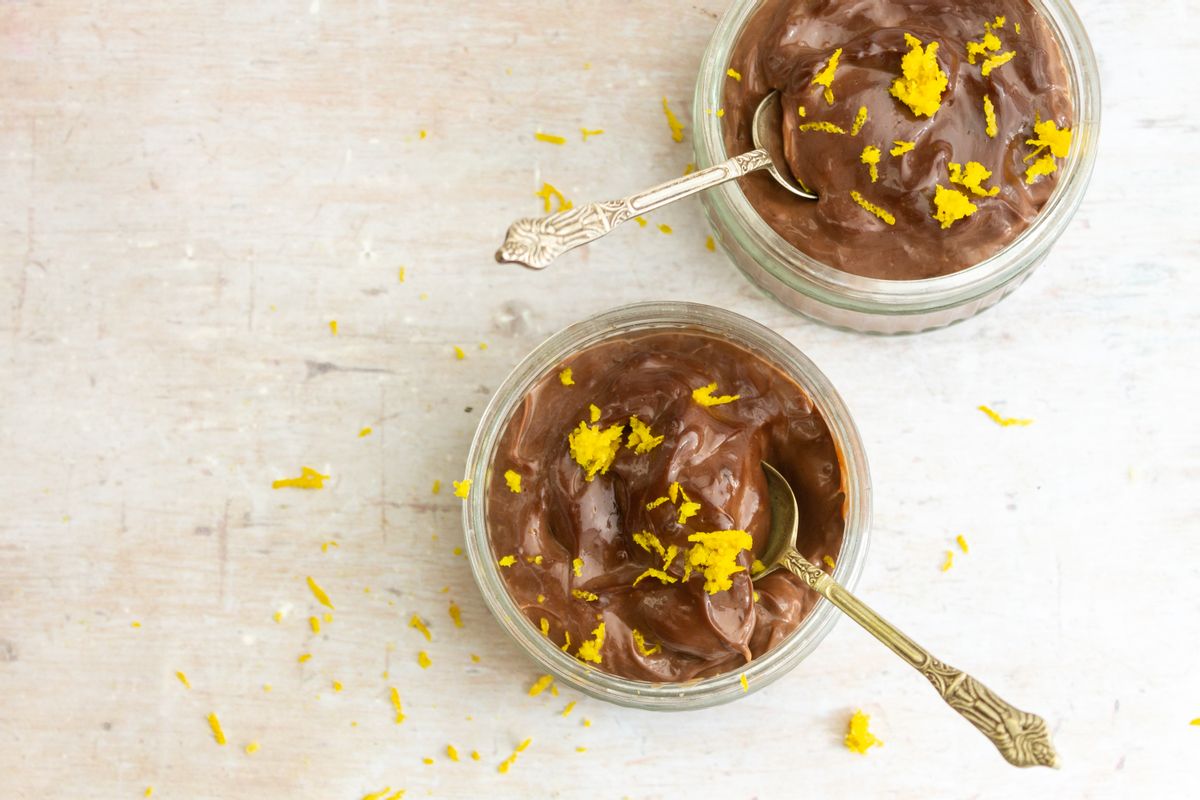 #1 Low Carb & Keto Diet App Since 2010
Track macros, calories, and access top Keto recipes.
1 h 5 min

8 min

1 h 13 min
Keto Christmas Chocolate Orange Puddings
These deliciously rich and creamy low carb puddings make a great Keto Christmas dessert option. Packed with festive flavor from orange, cocoa and warming cinnamon, these easy Keto Christmas puddings are a perfect sweet treat to enjoy over the holidays. Quick and easy to prepare, these simple chocolate puddings just need chilling in the fridge until ready to serve. Perfect for a fuss-free low carb dessert!
Can I Make These Dairy-Free?
We have used heavy cream alongside unsweetened almond milk to create the base of our Keto chocolate puddings. If you would like a dairy-free alternative, coconut cream would be a great replacement for dairy. Simply swap like for like in terms of quantity and follow the recipe as written. Please remember to update your macros if you make any changes to the original recipe.
Serving Suggestions
These rich and creamy chocolate puddings can be enjoyed on their own as a decadent dessert. If you would like to add extra indulgence to this Christmas Keto recipe, you can top the puddings with a few shavings of dark chocolate and garnish with a little orange zest. Alternatively, serve with some refreshing low carb berries to cut through the richness of the cream.
Net Carbs

2.9 g

Fiber

8.5 g

Total Carbs

35.4 g

Protein

2.7 g

Fats

27 g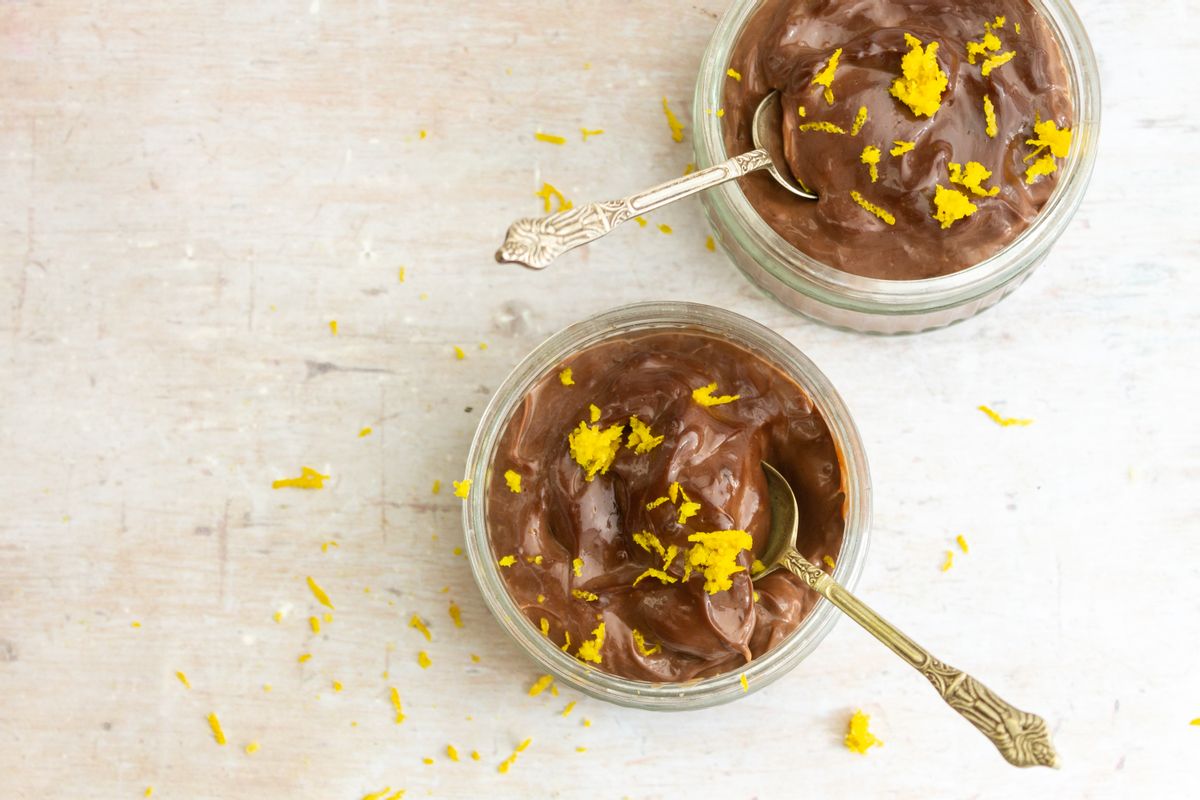 #1 Low Carb & Keto Diet App Since 2010
Track macros, calories, and access top Keto recipes.
Ingredients
Xantham Gum Gluten Free by Hodgson Mill

3-½ tsp

Cocoa Powder, Unsweetened

3 tablespoon

Almond Milk, Vanilla Or Other Flavors, Unsweetened

1 cup

Valencian Orange Extract by Extra Special

1 teaspoon

100% Pure Erythritol by Now

½ cup
Add the almond milk, heavy cream, erythritol, cocoa powder, cinnamon and orange extract to a small saucepan. Set over a medium heat and bring up to a gentle boil. Whisk well to combine, dissolving the cocoa powder. You may add more or less sweetener and orange according to taste.

Reduce the milk mixture to a gentle simmer. Whisk one teaspoon of xanthan gum into the hot milk mixture until smooth and well combined. Continue to whisk in the remaining xanthan gum a little at a time until fully incorporated. The mixture should start to form a thick and creamy consistency. If you would like a thicker, denser pudding you can add more gum.

Divide the chocolate pudding mixture evenly between 4 individual 3-inch ramekins. Shake the pots gently so that they form an even layer of pudding. Transfer the puddings to the fridge for an hour to chill and firm up a little. Serve cold.