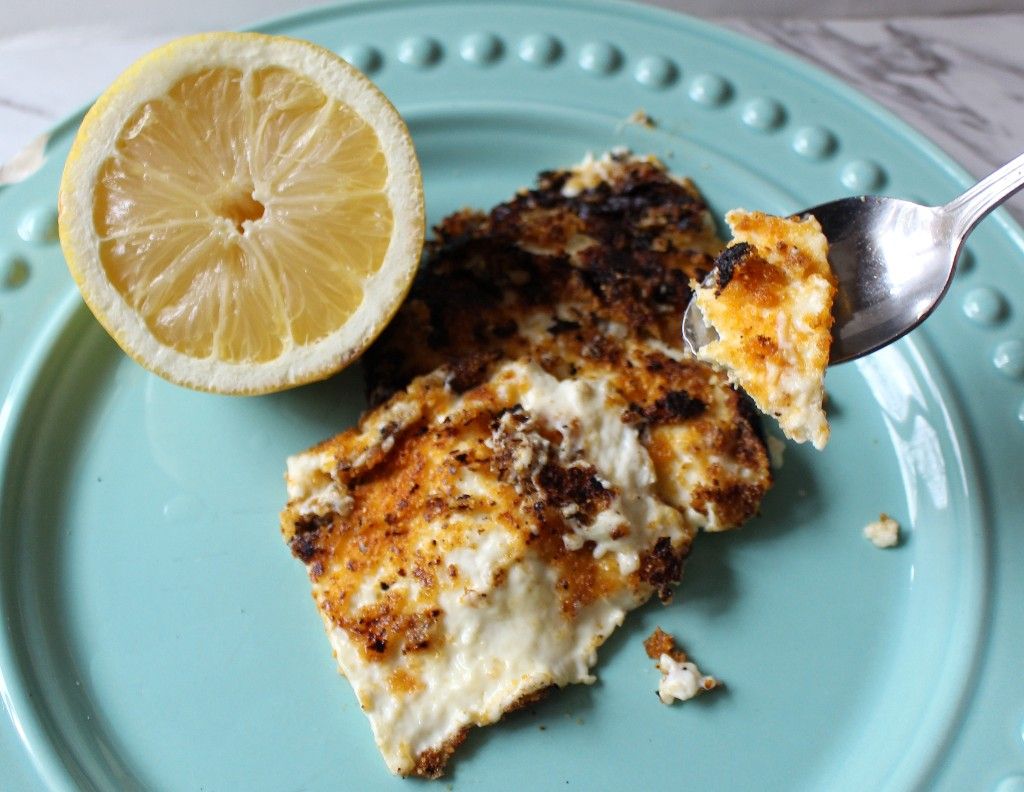 #1 Low Carb & Keto Diet App Since 2010
Track macros, calories, and access top Keto recipes.
5 min

5 min

10 min
Keto Fried Feta
Enjoy this healthy Keto recipe as a snack or as a part of a larger meal. You'll love these thick slices of tangy feta cheese that are breaded in pork rinds and fried up in a pan with lemon juice. The end result is squares of soft, hot feta cheese with a crispy, crunchy exterior - almost like a fried mozzarella stick but with less grease and carbs. You may find this Keto recipe to be similar to the Greek dish, Saganaki. Since this recipe has Keto breading on the cheese, it's a little different, but it can be served in a similar style. Instead of flambeing the cheese, you'll be frying it. Serve the hot cheese with any of Carb Manager's Keto bread or crackers recipes for dipping. Serving suggestions are made further below.
Tips For Perfect Feta
You may notice the first time you make this fried feta recipe that it's a little tricky to get perfectly fried feta. When making this Keto recipe, make sure to use a non-stick pan. When the feta is done frying, it should naturally release from a non-stick pan and will be easier to flip over. When flipping the feta in the pan, use a flat, solid spatula. Make sure the spatula is supporting the entire slice of feta before flipping so the melting cheese doesn't fall off.
What Can I Eat With This Recipe?
Traditionally, fried feta is best served with lots of fresh-squeezed lemon juice. The acidity from the lemon, saltiness from the feta, and fat from the pork rinds create an umami-like mouth feel that leaves a person happily salivating. If you want a little more with your cheese, try serving it with Carb Manager Keto Tortillas for dipping or Carb Manager Low Carb Pita Chips. Since this snack is so low carb, you can also dip fresh Keto vegetables into the fried feta, such as celery sticks or cucumber slices.
Jessica L.
Net Carbs

1.8 g

Fiber

0.4 g

Total Carbs

2.2 g

Protein

10.4 g

Fats

13.6 g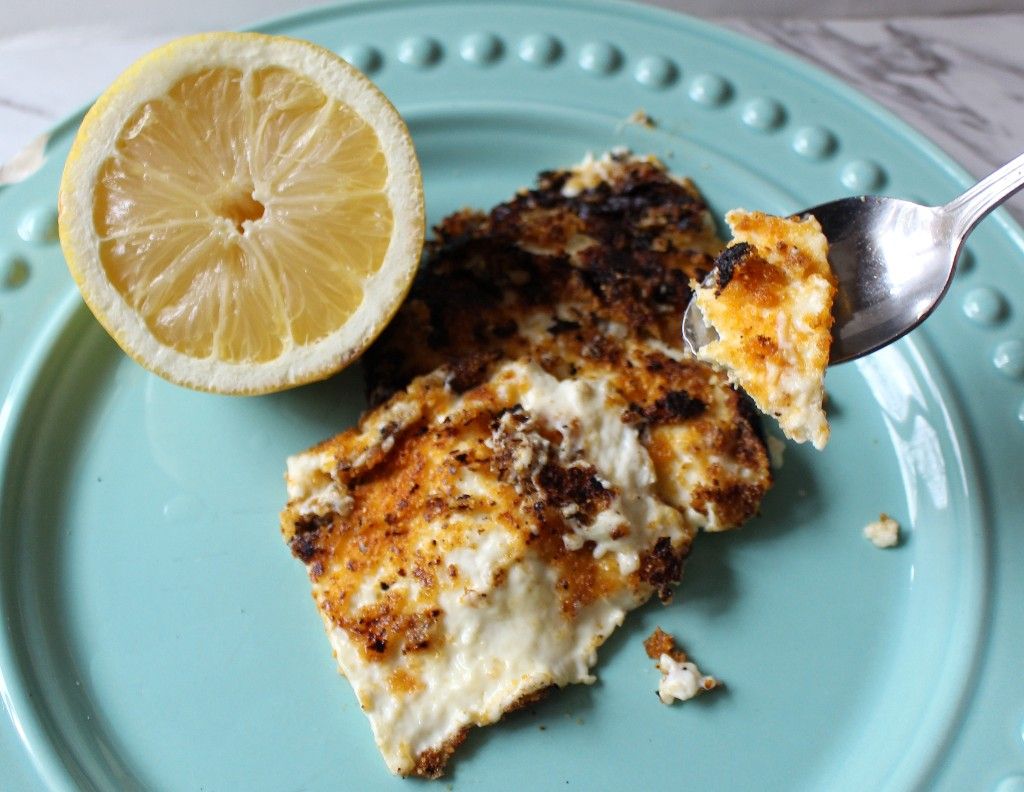 #1 Low Carb & Keto Diet App Since 2010
Track macros, calories, and access top Keto recipes.
Ingredients
Olive Or Extra Virgin Olive Oil

1 tsp
Start with a whole block of feta cheese. For this recipe, you won't be able to use crumbles, cubes, or thin pieces of feta. Slice squares (each about 1 ¼ oz) from the block of feta. Try to keep the feta slices as equal to each other as possible. They'll be about ½" thick and 3-4" long. Gently pat the feta slices with a paper towel to remove any excess water that may have transferred from the packaging.

On a clean plate, arrange the almond flour. Pulse the pork rinds in a food processor or powerful blender until you have a fine crumb with a similar texture to the almond flour. Mix the almond flour and ground pork rinds together to create the crispy breading. At your discretion, you may season the breading to your taste. However, avoid salt because this is already a high-sodium dish. One by one, press each slice of feta into the breading, then flipping it over to press the other side into the breading.

Brush away any excess breading off the feta slices. Heat the olive oil in a wide non-stick pan over high heat on the stove. When the pan is hot, place the breaded feta slices in the oil. Let the feta fry on one side, undisturbed, until the breading turns dark golden - about 2-3 minutes. Use a spatula to gently flip the feta over to fry on the other side. When the feta is almost done frying, squeeze the lemon juice into the pan. Serve hot with a spatula.