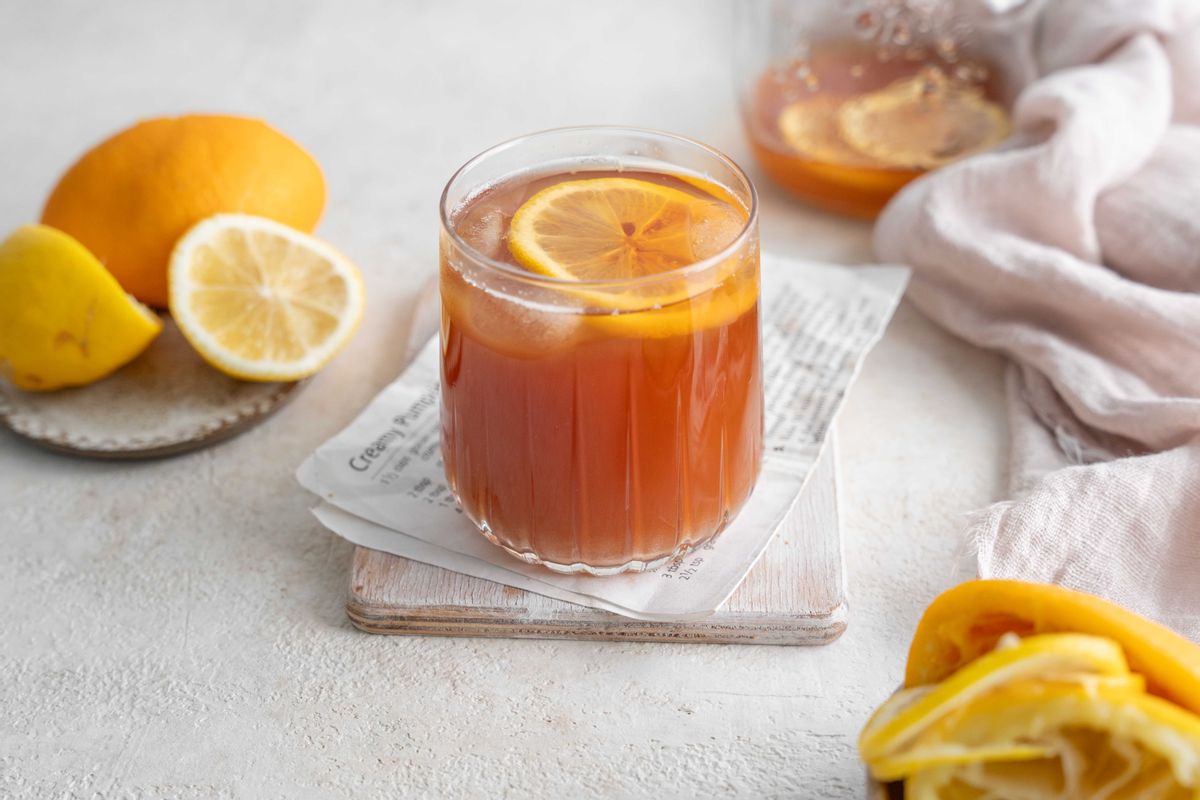 #1 Low Carb & Keto Diet App Since 2010
Track macros, calories, and access top Keto recipes.
10 min

5 min

15 min
Keto Citrus Iced Tea
If you want refreshing Keto summer drink recipes to quench your thirst this season, look no further than this Keto citrus iced tea. Made with black tea sachets, fresh lemon, and powdered allulose, this Keto-friendly drink is a refreshing twist on traditional iced tea. With its tangy citrus flavor, this iced tea is perfect to beat the summer heat. It can be made with just a few simple ingredients and can be enjoyed as a refreshing beverage anytime.
How to store this Keto citrus iced tea?
To store this Keto citrus iced tea, transfer it to an airtight jar or container and refrigerate it for up to 48 hours. To store it for longer, freeze the tea in an airtight container for up to 1 month. Before serving, thaw it in the refrigerator overnight, give it a stir, and serve cold. It is important to note that the longer the tea sits, the more it may oxidize and lose its flavor. So, making the tea fresh each time is recommended to ensure the best taste and quality.
Are there any variations to this Keto citrus iced tea?
Yes. Some variations you can try include adding fresh mint or basil for a refreshing twist or using different types of tea, like green or herbal tea. Additionally, experiment with other citrus fruits like lime or orange to change up the flavor profile. Another fun variation is to add a splash of sparkling water or unsweetened coconut milk for an added texture.
Can you drink iced tea on a Keto diet?
Ice tea can be a great drink option for those following a Keto diet. Most variations of tea, such as black, green, or herbal tea, contain little to no carbs and can be enjoyed as a hydrating beverage. However, it is important to avoid sweetened ice teas that contain added sugars. Instead, opt for unsweetened tea and add a Keto-friendly sweetener like stevia or allulose.
Net Carbs

1.1 g

Fiber

0 g

Total Carbs

13.1 g

Protein

0.1 g

Fats

0 g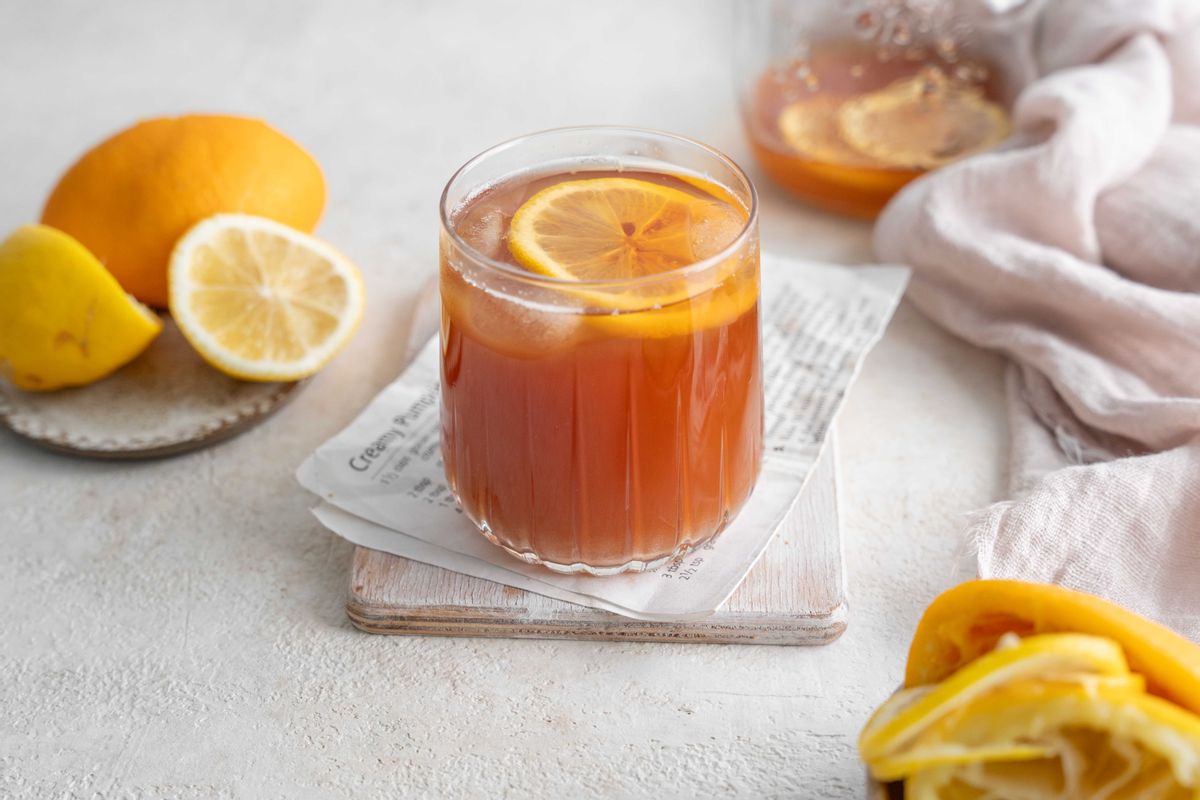 #1 Low Carb & Keto Diet App Since 2010
Track macros, calories, and access top Keto recipes.
Ingredients
Lemon juice, fresh

1 each - juice from one lemon

Allulose, powdered

0.25 cup
Begin by brewing the tea. Add the tea bags to a large heat-safe pitcher. Add the water to a saucepan over medium heat and bring it to a simmer. Then, pour the hot water into the pitcher with the tea bags. Steep the tea for 5 minutes, then remove and discard the tea bags.

Stir in the sweetener until fully dissolved. Cut the lemon in half and squeeze to release all the juice, and discard any seeds. Add the lemon juice to the pitcher, close, and shake until well-mixed.

Slice the remaining half of the lemon and add the lemon slices to the pitcher. Then, add ice to a serving glass. Pour the iced tea over the ice and serve immediately.