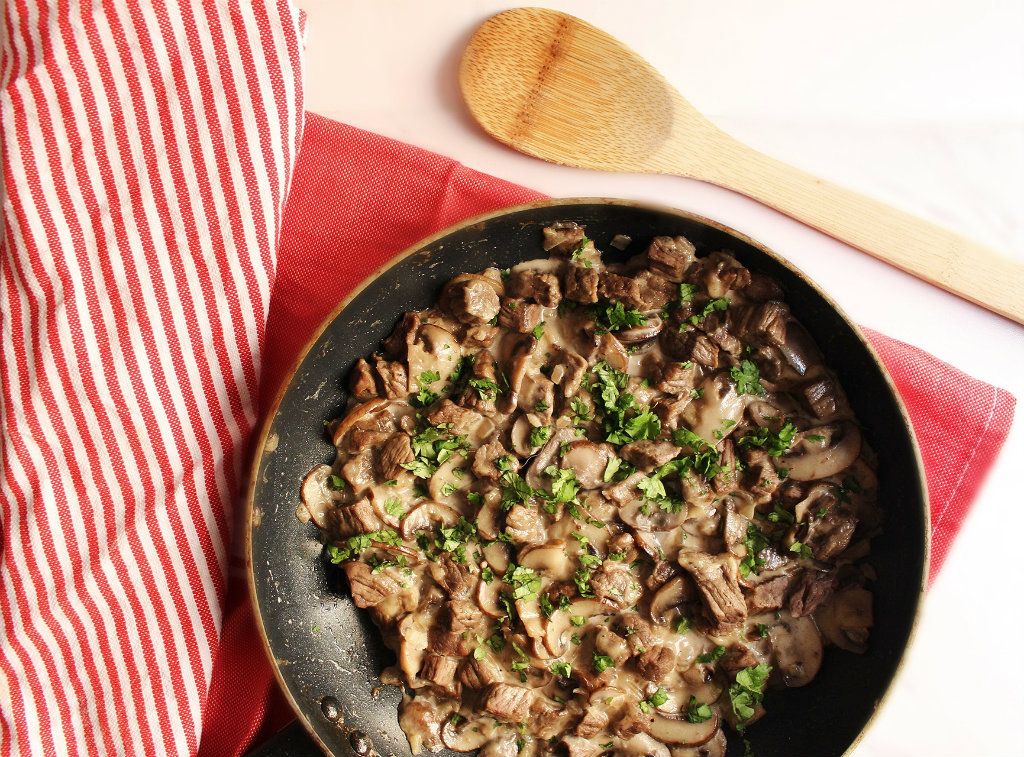 #1 Low Carb & Keto Diet App Since 2010
Track macros, calories, and access top Keto recipes.
5 min

15 min

20 min
Keto Beef Stroganoff Bowl
A hearty bowl of beef stroganoff makes for the perfect comfort food for lunch or dinner. Of course, for a low carb meal, these bowls are sans egg noodles. However, extra mushrooms make up for the delicious, savory flavor. Instead of sour cream, a sprinkle of shredded mozzarella cheese adds the tangy finish this dish needs to thicken the sauce. Enjoy these keto bowls piping hot!
Net Carbs

5.3 g

Fiber

1.7 g

Total Carbs

7 g

Protein

30.4 g

Fats

20.6 g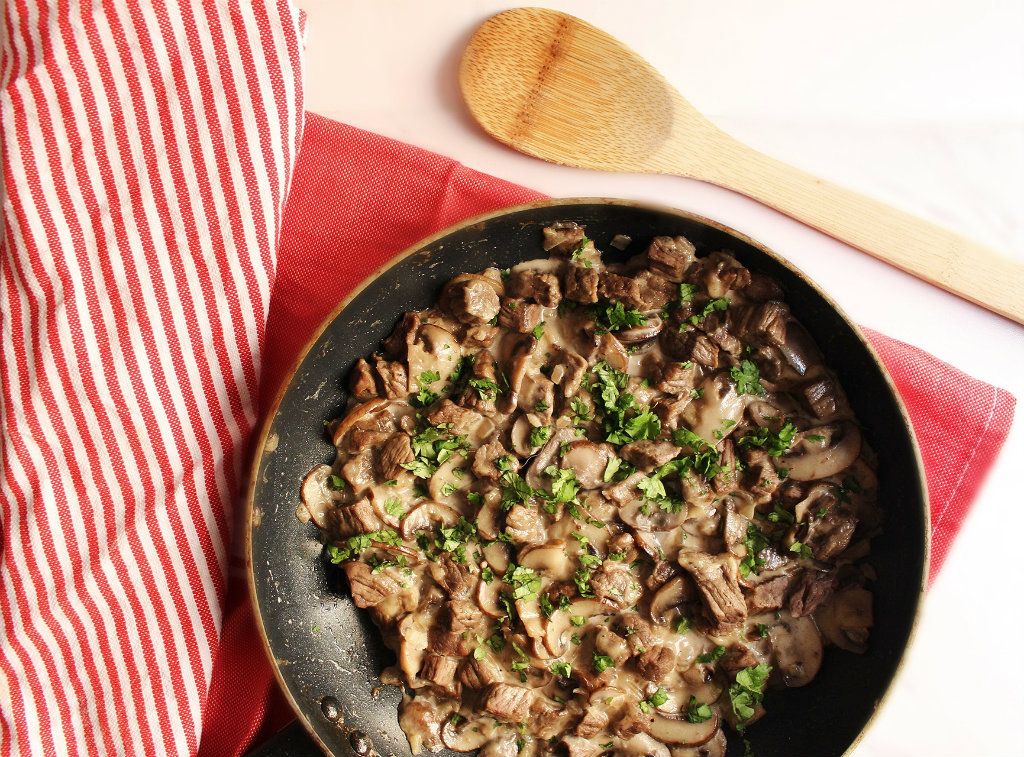 #1 Low Carb & Keto Diet App Since 2010
Track macros, calories, and access top Keto recipes.
Ingredients
Yellow Onions

¼ cup, chopped

Portabella Mushrooms

6 ounce

Mozzarella Cheese Shredded by Kraft

¼ cup

Beef Loin Bottom Sirloin Butt Tri-tip Separable Lean Only Trimmed To 1/4" Fat All Grades Raw

8 oz
If necessary, chop the sirloin into bite-sized pieces. Heat a skillet to medium heat and place in the chopped sirloin. Cook the meat through with the lid on until it's browned and tender. Transfer the cooked beef aside for later. Save any juices in your skillet.

Turn the heat down to medium low and melt the butter into the skillet with the meat juices. Mince and toss in the garlic. Chop and mix in the onions as well. Cover with the lid, and cook the onions and garlic until the onions are transparent.

Slice the mushrooms into thin pieces, and stir them into the skillet. Stir in the beef broth, salt, and pepper. Stir the ingredients together and cover with the lid again. Cook for 4-5 minutes, or until the mushrooms are soft and dark.

Remove the lid, and stir in the heavy cream. Stir the cooked steak back into the skillet as well. Let the sauce reduce for about 1 minute.

Finally, turn off the heat but leave the skillet on the stove. Stir in the shredded mozzarella until it's melted and brings the sauce together. Divide the stroganoff amongst two bowls and top it off with freshly chopped parsley!