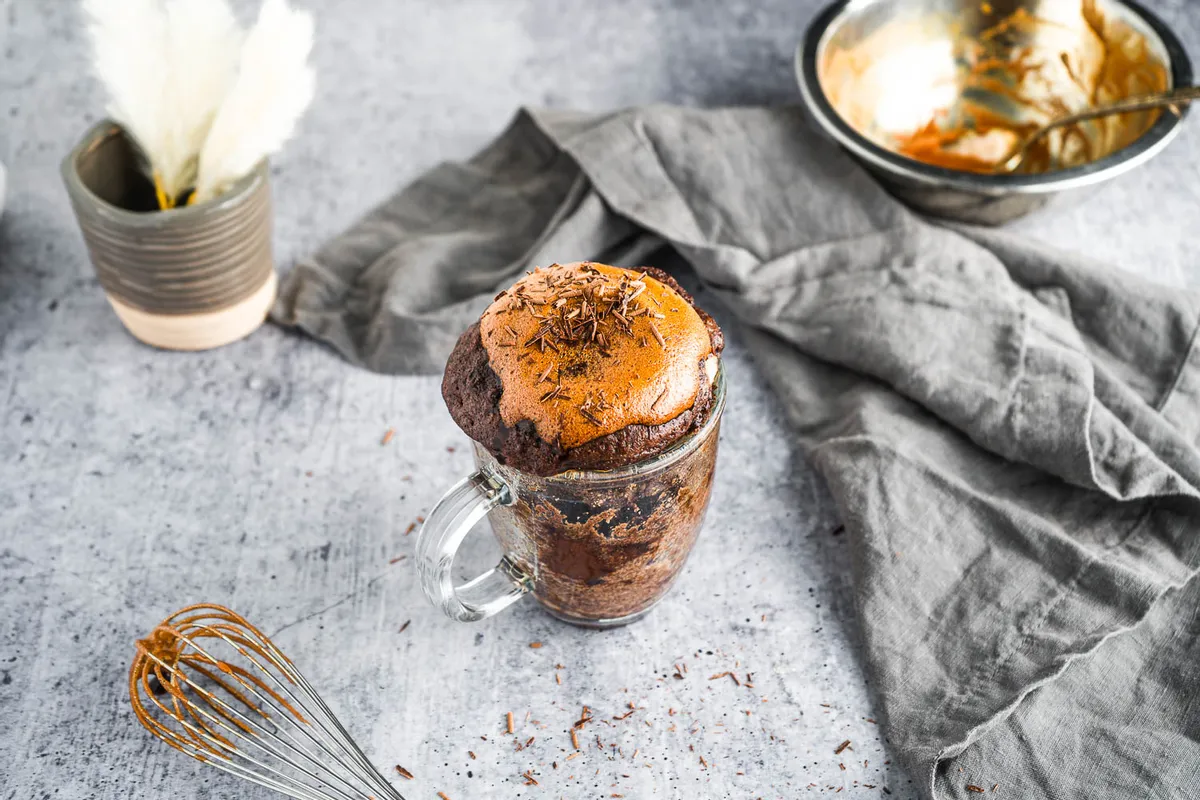 #1 Low Carb & Keto Diet App Since 2010
Track macros, calories, and access top Keto recipes.
10 min

5 min

15 min
Low Carb Dalgona Mug Cake
Delicious chocolate mug cake made with unsweetened chocolate, sweetener, almond flour, and egg. The resulting cake is so luxurious and fudgy! The most wonderful part is it all can be made in one coffee mug. Be careful not to overcook this mug cake, 50-60 seconds is plenty of time. If it looks a little undercooked, allow it to sit at room temperature because it will continue to cook. However, if you are impatient (like me) enjoy it right away when it is the fudgiest. The finished cake is topped with a fluffy dalgona topping so you can eat cake and have coffee for breakfast at the same time!
What kind of chocolate should I use?
Please use unsweetened chocolate and use the sweetener to sweeten the chocolate. You can also use stevia-sweetened chocolate but decrease the amount of sweetener in the recipe by half.
How do I make the dalgona coffee?
You will whip equal amounts of instant coffee and boiling water together to stiff peaks and that is all there is to it. If you want to sweeten the dalgona whip, incorporate a little sweetener before whipping.
Serving suggestions
Pair Keto Dalgona Mug Cake with other high protein breakfast like this Low Carb breakfast recipe Keto Ham Cup Quiches:
https://www.carbmanager.com/recipe-detail/ug:f43d1936-eaed-a24d-0b7d-03978ee7c0f5/keto-ham-cup-quiches
Net Carbs

6.3 g

Fiber

6.9 g

Total Carbs

61.3 g

Protein

13.8 g

Fats

38.9 g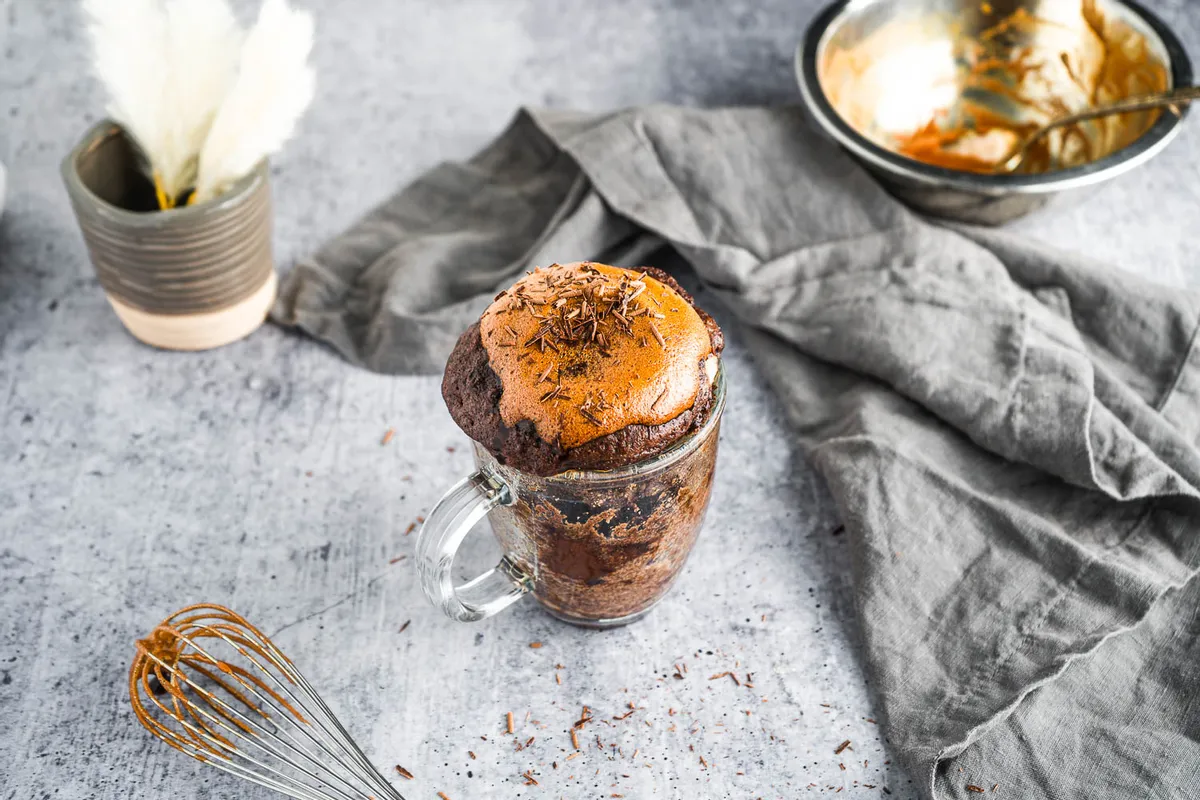 #1 Low Carb & Keto Diet App Since 2010
Track macros, calories, and access top Keto recipes.
Ingredients
Chocolate For Baking Unsweetened

1 oz

Monk Fruit Erythritol Blend

4 tbsp
Combine the butter and chocolate into the bottom of a large coffee mug—microwave on high for 30 seconds. Stir and then microwave for another 30 seconds until melted.

Add the other ingredients, including the sweetener, baking powder, almond flour, cocoa powder, and mix well.

Next, add the egg and vanilla extract. Stir well.

Microwave on high for 50-60 seconds. Do not overcook the cake, or it will be dry and not fudgy.

Allow the cake to cool slightly while you prepare the dalgona coffee whip. Combine the instant coffee and boiling water together in a small bowl.

Whip to a stiff peak using a small whisk and top the chocolate cake with it. Serve immediately. Grate a little dark chocolate top (optional).