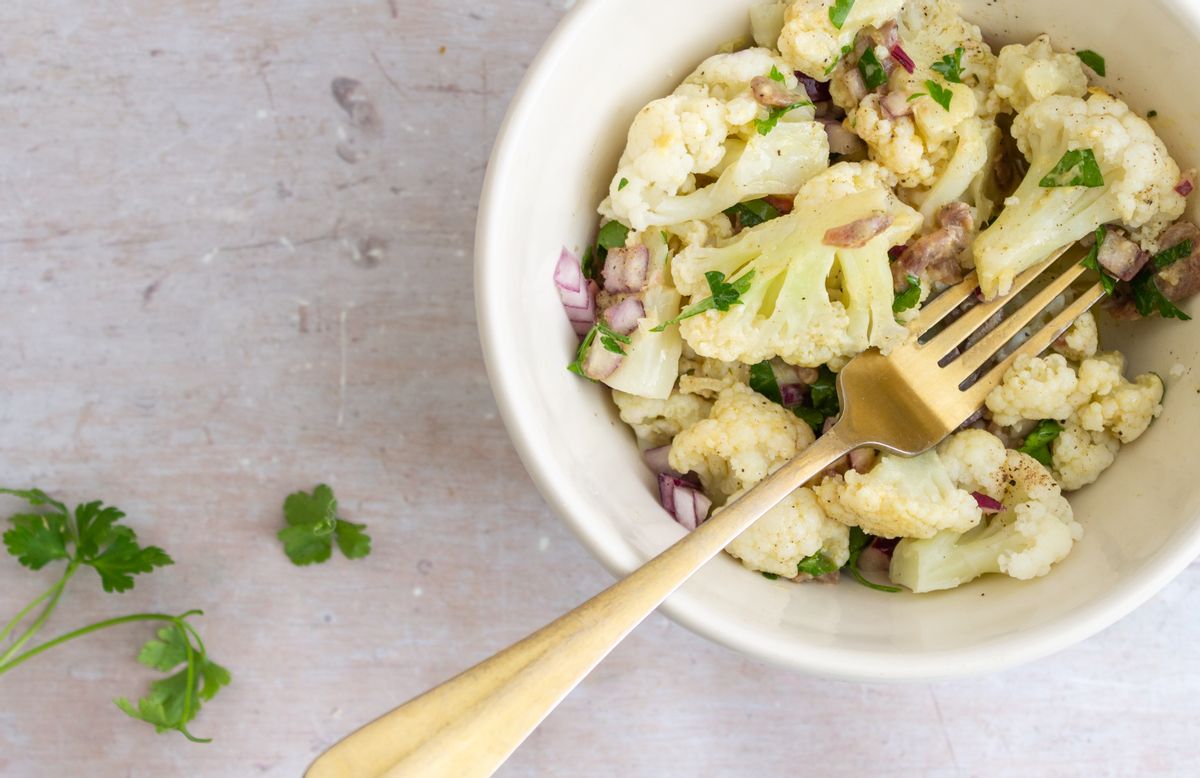 #1 Low Carb & Keto Diet App Since 2010
Track macros, calories, and access top Keto recipes.
10 min

10 min

20 min
Keto Provencal Cauliflower Salad
This Keto Provençal salad uses cauliflower in place of potato to create a healthy low carb alternative to this traditional dish. Our low carb recipe is prepared with tender cauliflower florets, diced sweet red onion, and a dressing of olive oil, anchovies, fresh parsley, mustard, and apple cider vinegar. This makes a flavorful side dish, perfect for serving alongside your favorite Keto mains.
What is Provencal Potato Salad?
Provencal potato salad is a French dish that combines cooked potatoes with fresh herbs and typically a mustard vinaigrette-style dressing. There are many adaptations of this dish using different herbs, and it is easily adaptable to suit your tastes. For our low carb version of this recipe, we have replaced the potato with boiled cauliflower florets and added fresh parsley and anchovies to our vinaigrette for a boost of flavor.
Serving Suggestions
This low carb Provencal salad makes a great Keto-friendly side. Perfect for accompanying summer dishes and great for adding to the BBQ table. The dish is also delicious served with roasted or grilled meats, particularly chicken and lamb. Please be sure to adjust your macros to account for any changes or additions made to the original recipe.
Net Carbs

2.3 g

Fiber

0.8 g

Total Carbs

3.1 g

Protein

1.3 g

Fats

13.8 g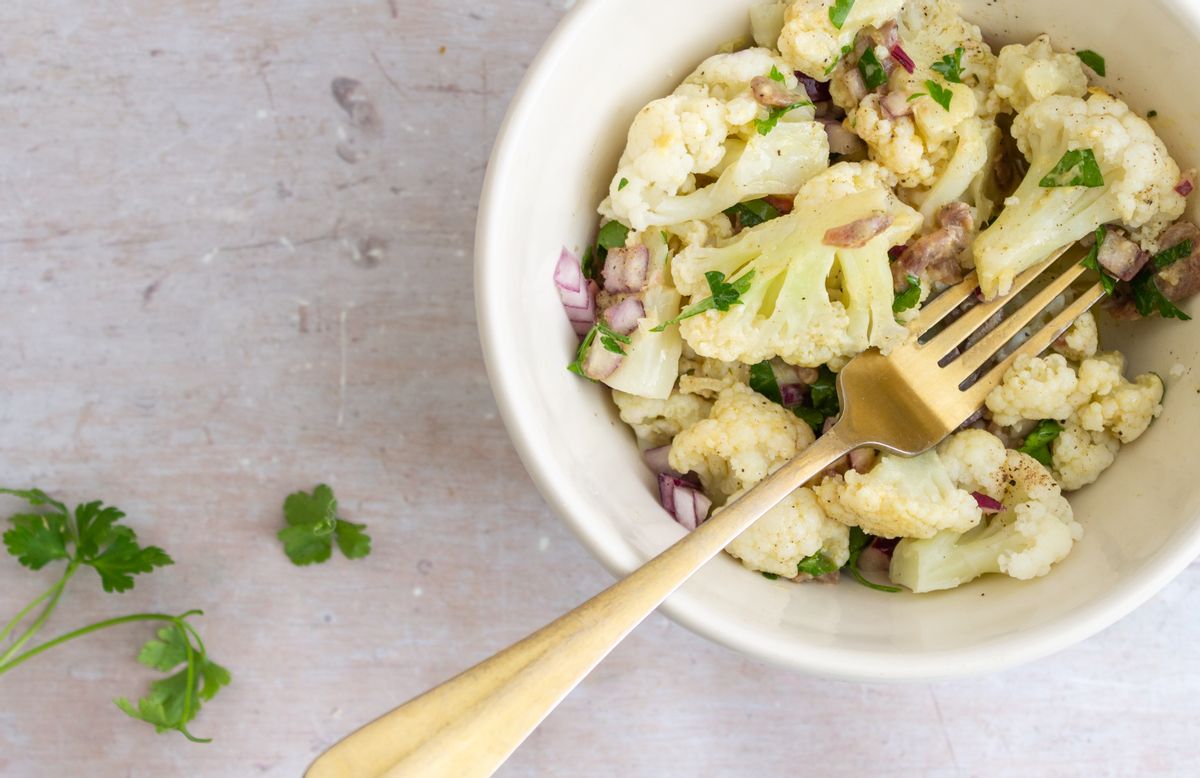 #1 Low Carb & Keto Diet App Since 2010
Track macros, calories, and access top Keto recipes.
Ingredients
Cauliflower Florets

2 cup

Apple cider vinegar

0.5 tablespoon

Extra virgin olive oil

0.25 cup

Salt, sea salt

0.25 teaspoon

Black pepper

0.13 teaspoon
Chop the cauliflower florets into bite-sized pieces. Add the florets to a pan of boiling water. Simmer the florets for 6-7 minutes or until tender. Drain completely and set aside to steam dry.

Finely dice the onion. Add the cauliflower and onion to a serving bowl. Season with salt and pepper and toss to combine.

Roughly chop the anchovies and parsley and add to a small bowl. Add the olive oil, vinegar and mustard. Mix well until smooth and combined.

Pour the dressing over the cauliflower and onion. Stir well to coat the vegetables in the dressing. Serve with your preferred Keto mains.