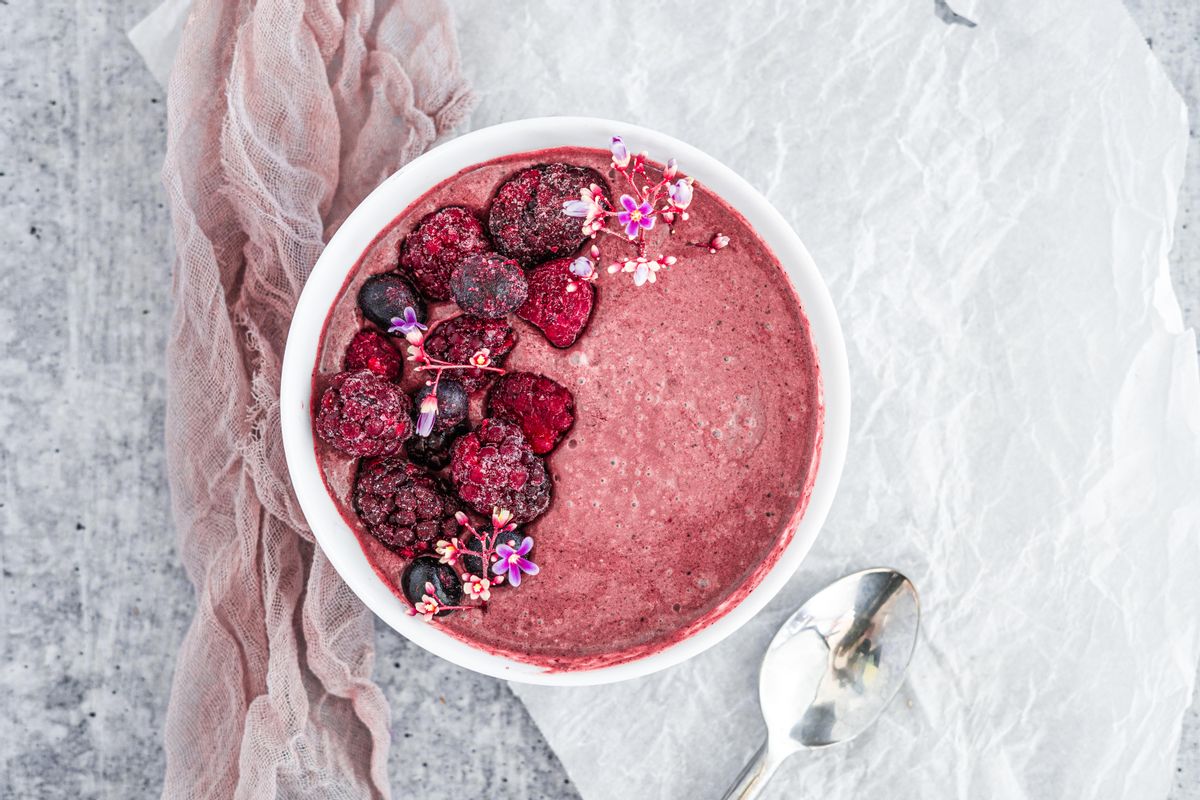 5 min

0 min

5 min
Keto Acai Smoothie Bowl
This Keto acai smoothie bowl is one of our favorite Keto breakfast ideas. This amazing Keto breakfast smoothie bowl has a fantastic flavor, and it's ready in 5 minutes - perfect for when you're in a hurry. Healthy kale is mixed with acai puree, some berries, and the right amount of coconut milk for a creamy texture and vibrant color you'll absolutely adore. This lovely Keto breakfast smoothie bowl is also completely vegan-friendly and will give your body an excellent dose of essential nutrients. Optionally, you can add some sweetener to your smoothie and adjust the amount according to your taste. Enjoy!
What to eat for breakfast on Keto diet?
This Keto acai smoothie bowl is an excellent example of a beautiful Keto-friendly breakfast you can prepare in about 5 minutes. If smoothies are not your thing in the morning, you can look for other Keto breakfast ideas in our app. There are hundreds of delicious and Keto-friendly breakfast recipes to choose from. You can prepare a batch of delicious breakfast muffins, pancakes, choose from different Keto cereal recipes, or simply fry a couple of eggs and serve them with your favorite Keto sides. The options are endless; with just a little planning, being on Keto can be truly effortless.
What is a good Keto breakfast?
A good Keto breakfast is easy to prepare, nutritious, loaded with healthy fats, and delicious! Choose healthy and nutrient-dense foods that will give your body the energy it needs in the morning.
Net Carbs

3.8 g

Fiber

3 g

Total Carbs

8.4 g

Protein

1.6 g

Fats

7.4 g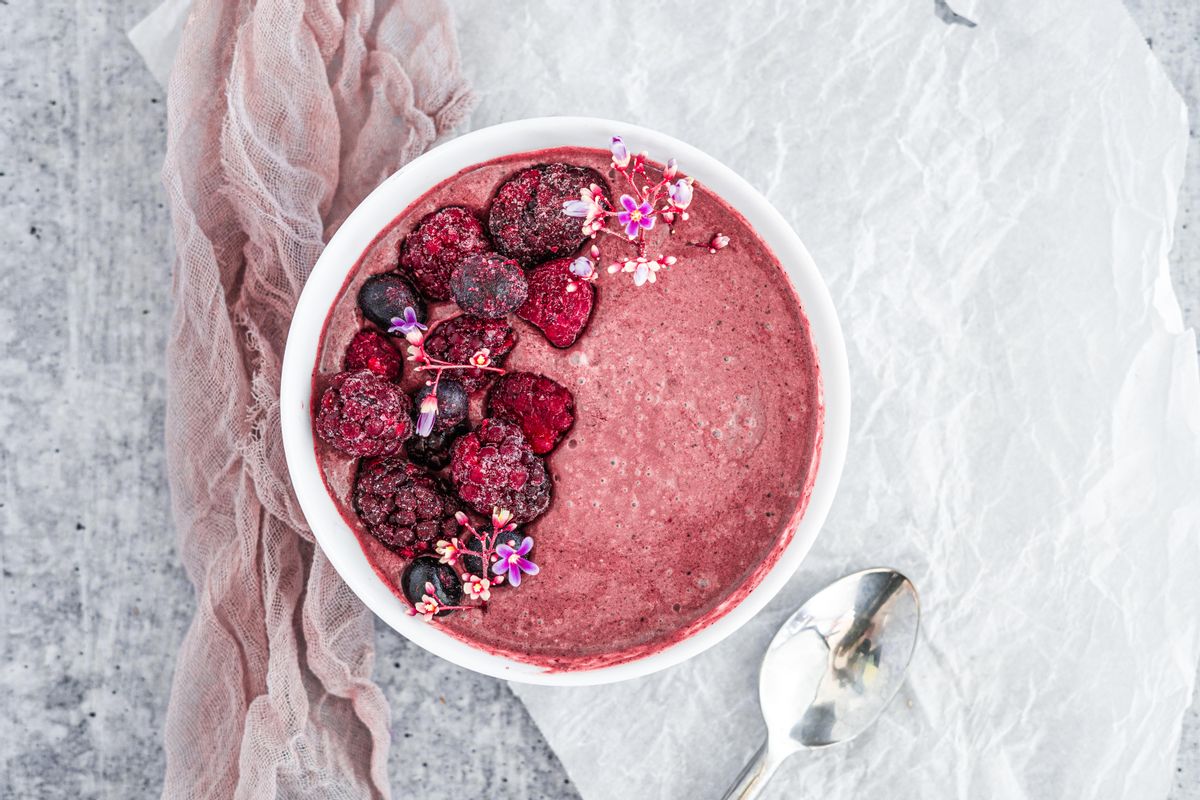 Ingredients
Unsweetened Organic Acai Puree Packets

1 packet

Frozen Mixed Berries

0.25 cup

Canned Coconut Milk

2.5 fl oz

Monkfruit Sweetener

0.25 tsp
Place the acai puree packet in a bowl. Run hot water over the top until just the outside melts enough to remove the frozen puree from the packet. You want to keep it as frozen as possible for a smoothie with a nice smooth and thick consistency.

Place all the ingredients into the blender. We like to use a small smoothie blender so it can blend the amount of ingredients we have used here. If using a larger blender, feel free to double the amounts above to give the blender enough to work with.

The mixture should be nice and smooth. The color will be a beautiful purple acai color. Pour immediately into a bowl.

The picture shows the bowl topped with berries, but that is not calculated in the macros above. Please only top the smoothie bowl with berries if your carbs allow it. Other Keto toppings include nuts, coconut flakes, and dark chocolate shavings.