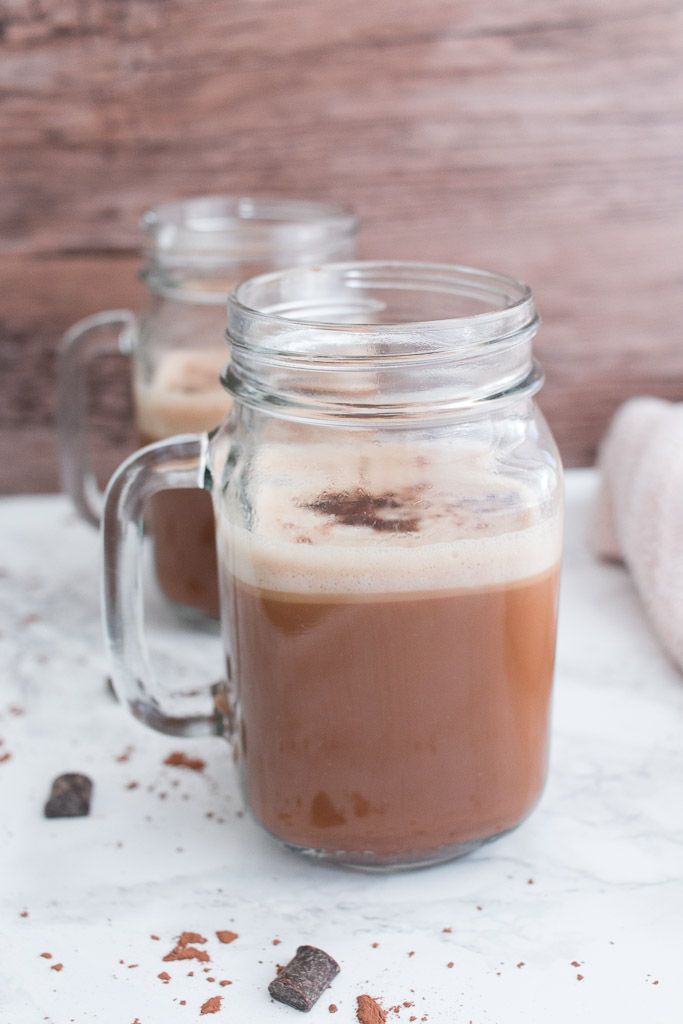 #1 Low Carb & Keto Diet App Since 2010
Track macros, calories, and access top Keto recipes.
5 min

0 min

5 min
The Best Peppermint Mocha Keto Coffee
On a cold winter morning, you'll need an indulgent hot drink to keep you warm. We couldn't think of a better Keto coffee recipe than this peppermint mocha Keto coffee to serve this purpose. Its rich, bitter, and sweet flavors perfectly complement each other and are intensified with a pinch of salt. Trust us; this decadent Keto-friendly coffee drink is worth trying.
What is a mocha, anyway?
Short for caffe mocha or mocha latte, a mocha is a chocolate-flavored coffee beverage made with espresso, chocolate, and steamed milk. It comes in many flavors, such as white chocolate mocha, crème Brule mocha, and many more. In this recipe, we have decided to go with a popular flavor, peppermint chocolate mocha.
How to make this Keto coffee at home?
Traditional mocha is made using espresso and steamed milk prepared in an espresso machine. But since most people don't own espresso machines at home, we have come up with a simpler method. Blend together freshly brewed coffee, cocoa powder, cream, butter, coconut oil, vanilla extract, peppermint extract, and a pinch of salt in an immersion or high-speed blender until frothy. Use coconut milk if you don't have cream. You can also add your favorite sugar-free sweetener if you'd like! Pour the low-carb drink into a mug, then top it with a pinch of salt and a dusting of cocoa powder.
Can you omit the salt?
Yes, definitely. However, we recommend decreasing the amount of salt instead of omitting it since salt brings out the flavor of chocolate and coffee. If you still can't wrap your head around sweet and salty flavors together, then, by all means, omit it.
Net Carbs

1.5 g

Fiber

1.3 g

Total Carbs

2.8 g

Protein

1.7 g

Fats

18.7 g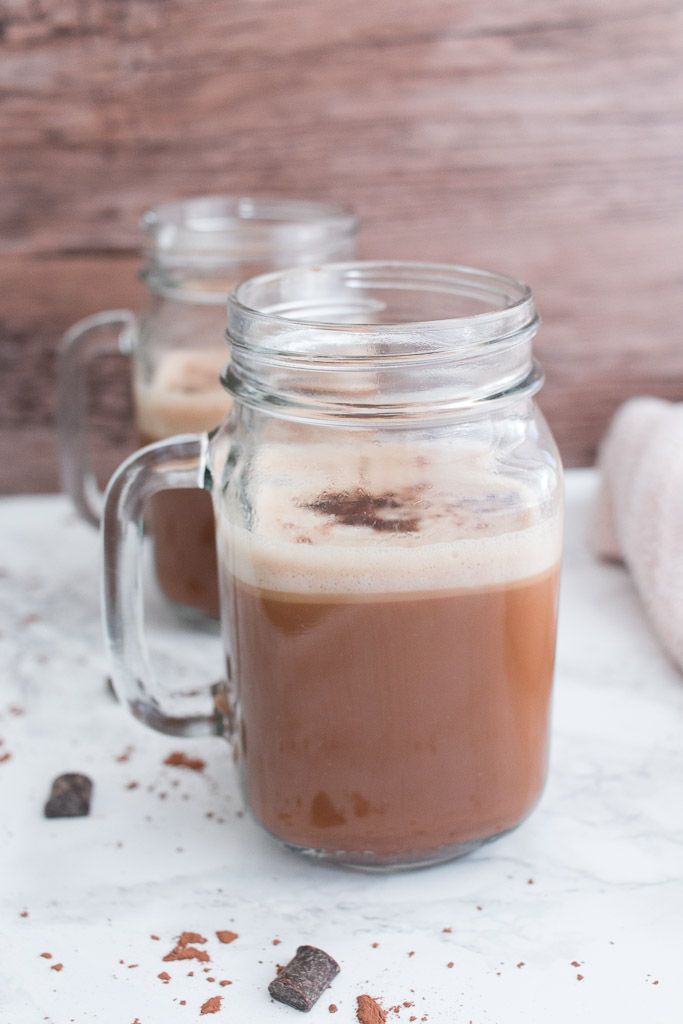 #1 Low Carb & Keto Diet App Since 2010
Track macros, calories, and access top Keto recipes.
Ingredients

Brew 3-3.5 cups of fresh filter coffee. Alternatively, you can prepare the same amount of instant coffee. Pour it into a large jar.

Add the cocoa powder, cream, butter, vanilla extract, and coconut oil to the same jar with the coffee. Add the mint extract and any liquid sweetener you prefer. Steer away from granulated or powdered sweeteners as they might not dissolve well in this drink.

Using an immersion blender, blend the coffee mixture until frothy. Taste and adjust the flavors and sweetness if needed. If you don't have an immersion blender, you can prepare this recipe in a regular blender.

Pour the coffee into a mug. Top the drink with a pinch of salt and add cocoa powder if you'd like! Serve immediately.