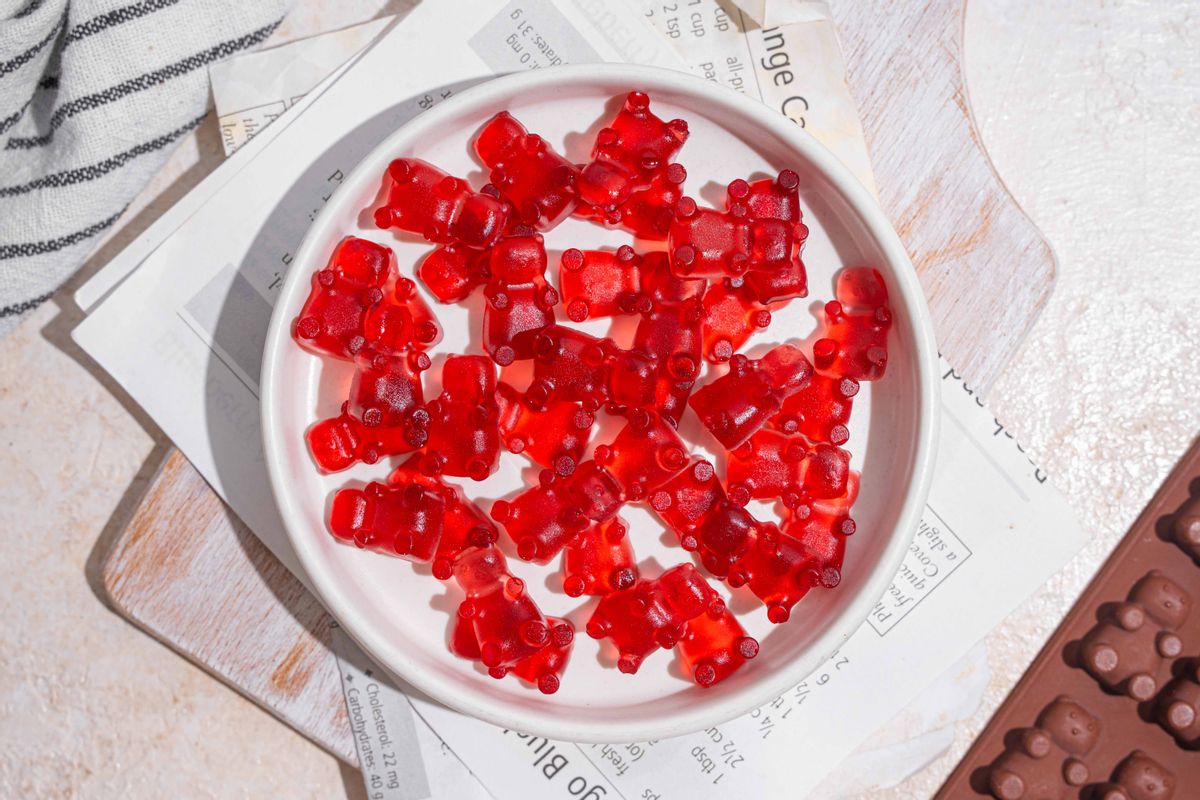 #1 Low Carb & Keto Diet App Since 2010
Track macros, calories, and access top Keto recipes.
1 h 10 min

5 min

1 h 15 min
Keto Sour Gummy Bears
Embrace the spirit of Halloween with our Keto Candy—a Low-Carb delight that will satisfy your sweet tooth without derailing your dietary goals. These gummy bears are a fantastic addition to your festive celebrations. In this article, we'll explore whether these gummy bears are suitable for Halloween, how you can personalize this recipe to suit your taste, and the best way to store any leftover gummy candy.
Are these gummy bears suitable for Halloween?
Absolutely! Our Keto candy gummy bears are perfect for Halloween and offer a guilt-free alternative to traditional sugary treats. While Halloween often brings an abundance of candies laden with sugar, these gummy bears provide a wholesome option. Their vibrant colors and chewy texture make them a fun and appealing choice for trick-or-treaters, party favors, or Halloween-themed snacks. Plus, they're suitable for those following Low-Carb or Keto diets, ensuring everyone can enjoy the spooky festivities.
How to customize this recipe?
Customizing this recipe allows you to tailor the gummy bears to your preferences and experiment with different flavors. Consider using various sugar-free Jello flavors to create a spectrum of fruity tastes. Adjust the amount of citric acid to achieve your desired level of tartness, making them as zesty as you like. Additionally, you can explore different molds to shape your gummy candies. Try spooky shapes like ghosts, bats, or witches' hats to add a festive touch to your Halloween treats. With a bit of creativity, you can make these gummy bears uniquely yours.
How to store the leftover gummy candy?
To maintain the freshness and quality of your Keto Candy gummy bears, store any extras in an airtight container in a cool environment. Although they can be stored at room temperature for a brief period, it's best to consume them within three days to retain their ideal texture and flavor. For longer-term storage, consider refrigerating the gummy candies. When properly stored, these chewy delights can maintain their integrity and taste for an extended period. Just ensure they're stored in a cool place to prevent melting or sticking.
Net Carbs

0.2 g

Fiber

0 g

Total Carbs

0.2 g

Protein

0.8 g

Fats

0 g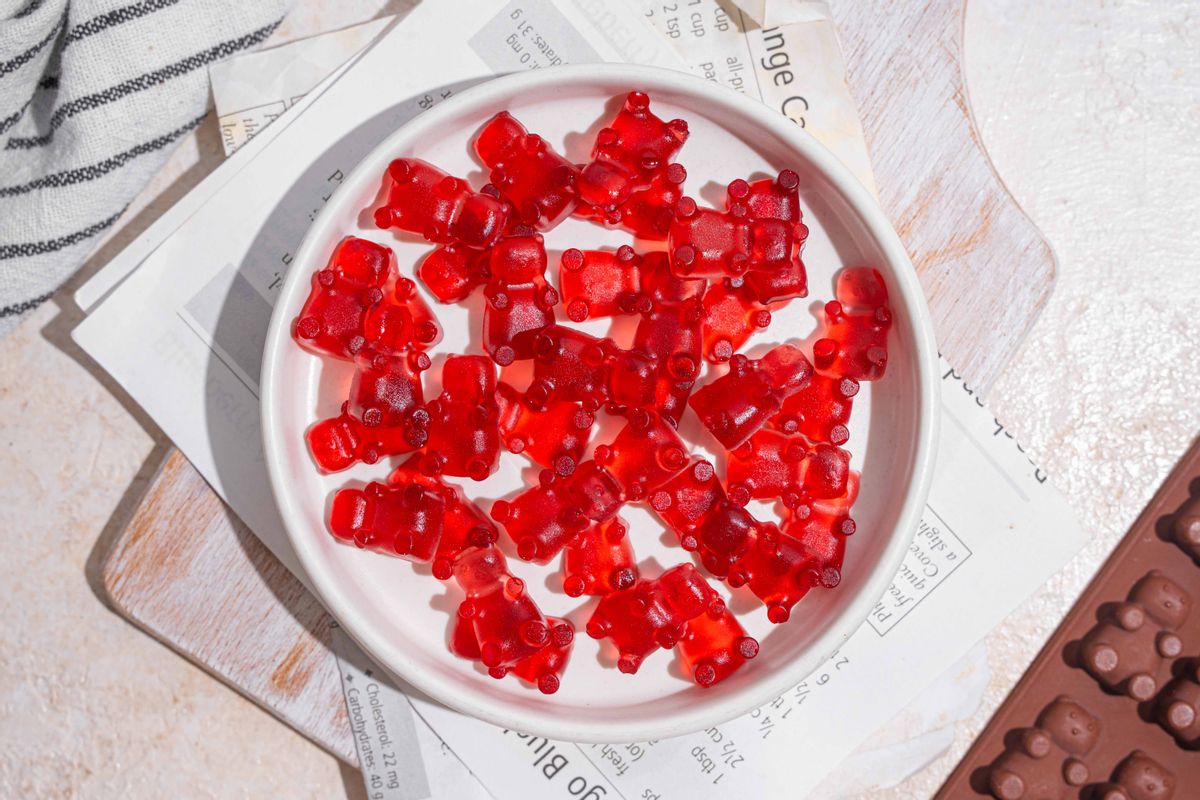 #1 Low Carb & Keto Diet App Since 2010
Track macros, calories, and access top Keto recipes.
Ingredients
Low Calorie Gelatin Dessert, Sugar Free, Cherry

1 package
Add the sugar-free jello, gelatin, water, and citric acid to a saucepan. Place over low heat and stir until all the crystals have dissolved. Remove from the heat.

Use a dropper to fill the cavities of the mold. Leave the bears at room temperature until fully set - at least an hour. Or you can chill them for 30 minutes.

Carefully remove from the molds and serve. Store any leftovers in an airtight container in a cool environment. Consume within three days.