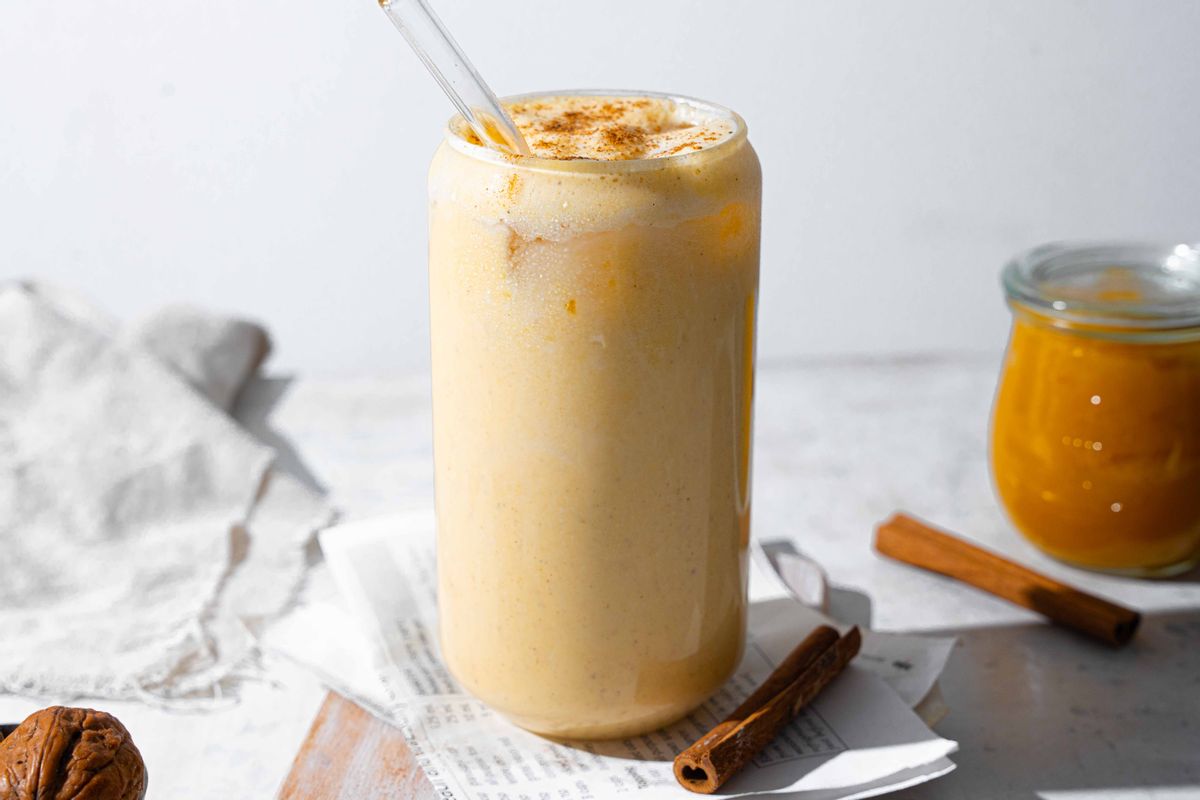 #1 Low Carb & Keto Diet App Since 2010
Track macros, calories, and access top Keto recipes.
5 min

0 min

5 min
Keto Protein Pumpkin Pie Smoothie
As autumn settles in, our cravings for cozy and flavorful treats often grow stronger. Fortunately, the Keto lifestyle doesn't mean you have to miss out on the joys of the season. One way to savor fall flavors while staying in Ketosis is by enjoying a Keto Fall Smoothie. Let's examine whether this smoothie is Keto-friendly, explore the various ways you can customize it, and discuss the best protein powders to use.
Is this smoothie Keto-friendly?
Absolutely! This Keto fall smoothie is meticulously crafted with Keto principles in mind. It features almond milk, Greek yogurt, and pumpkin puree, ensuring a creamy, satisfying texture without excessive carbs. With a careful balance of macronutrients, this smoothie seamlessly fits into a Keto diet. It's also deliciously flavored with pumpkin pie spice, offering those warm, autumnal tastes that Keto Fall smoothie recipes are known for.
How can you customize this recipe?
The adaptability of this recipe is one of its major perks. You can effortlessly tailor it to match your particular preferences. If you favor a richer spice profile, consider increasing the amount of pumpkin pie spice for a more intense flavor. Conversely, if you prefer a milder taste, a slight reduction in the spice can do the trick. You can also experiment with different nut butters, like almond or walnut, to create a variety of nutty undertones.
What are the best protein powders to use for this recipe?
Selecting the right protein powder is crucial to maintaining the Keto-friendly profile of your fall smoothie. For the best results, opt for a high-quality vanilla protein powder that is low in carbs and sugar. Whey protein isolate, collagen protein, or plant-based protein powders like pea or hemp are excellent choices. Be sure to check the ingredient list for any hidden sugars and aim for products that have no added sugars. Always consider your dietary restrictions and preferences when choosing a protein powder.
Net Carbs

5.2 g

Fiber

3.9 g

Total Carbs

9.1 g

Protein

30.3 g

Fats

14.3 g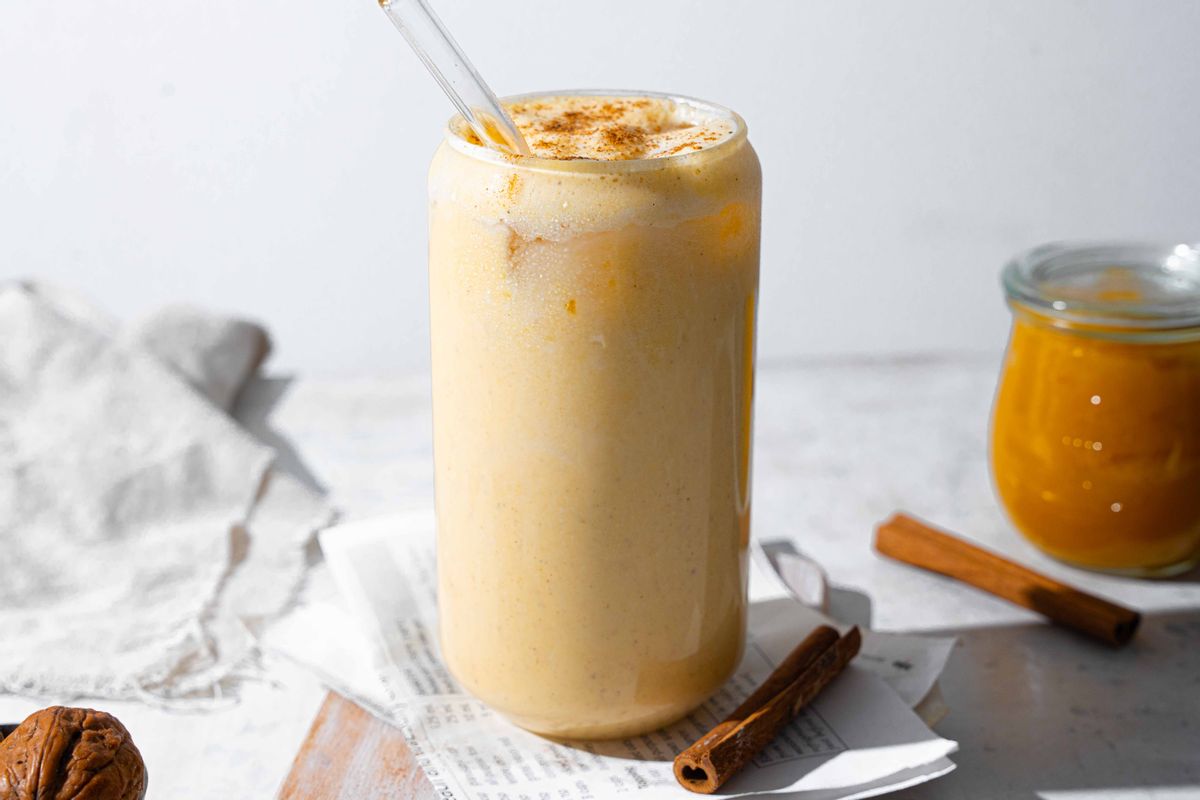 #1 Low Carb & Keto Diet App Since 2010
Track macros, calories, and access top Keto recipes.
Ingredients
Almond Milk (Unsweetened)

0.5 cup

5% Authentic Greek Strained Yogurt

0.25 cup

100% Pure Pumpkin Puree

0.25 cup

100% Whey Isolate Protein Powder, Simply Vanilla

1 scoop

Pumpkin Pie Spice

0.25 tsp
Add the almond milk, Greek yogurt, pumpkin puree, pecan butter, protein powder, and pie spice to a high-speed blender. Blend until smooth. Taste and adjust sweetness and spice intensity to your liking.

Pour into a glass. Serve as is or over ice. Enjoy!