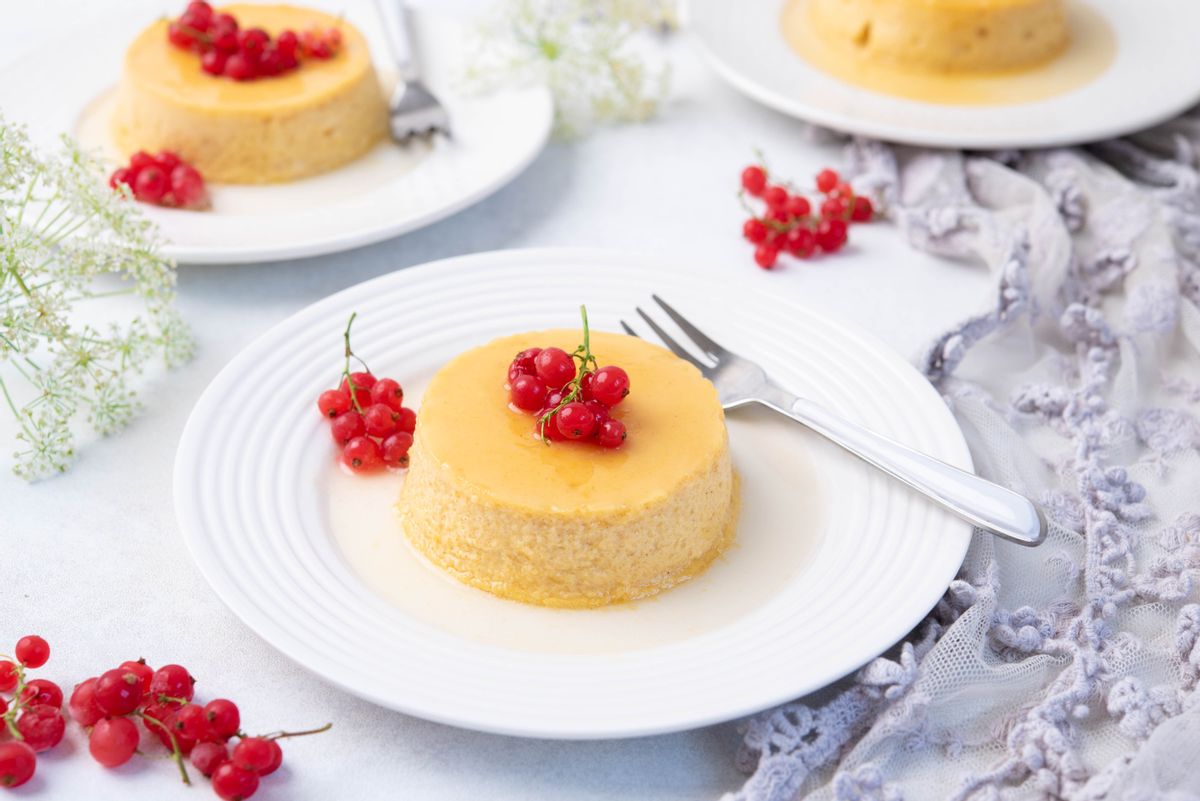 #1 Low Carb & Keto Diet App Since 2010
Track macros, calories, and access top Keto recipes.
15 min

35 min

50 min
The Ultimate Low-Carb Pumpkin Flan
Looking for a perfect low-carb fall dessert recipe? Look no further! This beautiful low-carb pumpkin flan will surely impress everyone. It's a perfect dessert to satisfy your sweet tooth but also an excellent and creamy snack you can serve between meals. This recipe takes about an hour to prepare, and you can store it in the fridge for days for a quick treat the entire family can enjoy. It is among our favorite fall low-carb recipes you can prepare even if you don't have a lot of cooking experience. Enjoy!
What is a flan?
Flan is a creamy custard, also known as creme caramel. It is similar to creme brulee but with a firmer texture. This lovely pumpkin flan is a low-carb and fall-inspired twist to the traditional recipe that uses condensed milk and white sugar.
How do you substitute mascarpone in this recipe?
You can substitute the mascarpone with the same amount of cream cheese for equally delicious results.
How do you store the leftovers?
Store the leftovers in air-tight containers and refrigerate for a few days. The flan will remain perfectly fresh and delicious.
Preparation tips
When preparing this recipe, it is important to remember not to over-whisk the mixture. This will prevent the foam from forming, and you will have a lovely velvety texture a traditional flan should have. For an even smoother texture, you can pour the flan mixture through a fine sieve before adding it to the prepared ramekins.
Net Carbs

7.4 g

Fiber

2 g

Total Carbs

9.5 g

Protein

7.5 g

Fats

48.5 g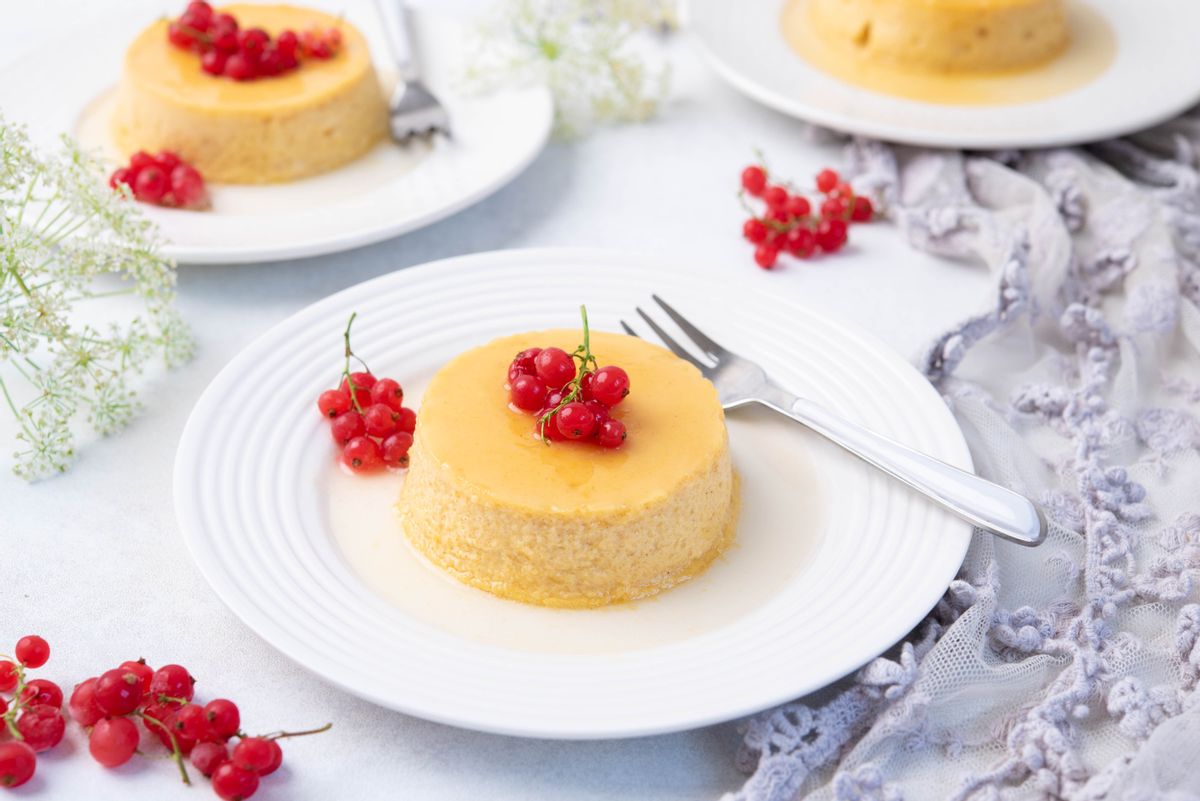 #1 Low Carb & Keto Diet App Since 2010
Track macros, calories, and access top Keto recipes.
Ingredients
Pumpkin Puree, Organic

350.75 g

Granulated Allulose

0.5 cup

Pumpkin Pie Spice

0.75 tbsp

Granulated Allulose

0.5 cup
Add the pumpkin puree, mascarpone, ½ cup of sweetener, and vanilla extract to a bowl. Using a hand mixer with whisk attachments, beat on medium speed until fully incorporated. Set it aside.

Separate egg whites from yolks. Add the eggs and egg yolks to a bowl with the prepared mixture. Beat with a hand mixer on medium speed until smooth.

Add the heavy cream, ½ cup at a time, beating constantly on medium-low speed. Make sure not to overmix the flan mixture. Set it aside.

Place one cup of sweetener and water in a saucepan and bring to a boil. When the syrup starts to color, reduce the heat. Cook until the caramel turns golden brown.

Meanwhile, grease the ramekins with some butter. Place them in a deep roasting tin. Add enough hot water to the roasting tin to come halfway up the sides of the ramekins. Remove the caramel from the heat and divide it between the ramekins, swirling it around the sides. Use about one tablespoon of the caramel per ramekin. Carefully pour the flan mixture into the caramel-lined ramekins. Depending on the size of your roasting tin, you will need to cook the flan in batches.

Preheat the oven to 175°C (350°F). Cook the flan for 35-40 minutes. The exact cooking time will depend on the size of your ramekins, so keep an eye on it after about 30 minutes. The flan is ready when the edges are set and firm, and the center of the flan is slightly jiggly. Don't overcook the flan to avoid the bubbles from forming.

When done, remove from the oven and cool completely. Use a knife to gently go around the edges of the flan to help it release more easily. Refrigerate for a few hours before serving.