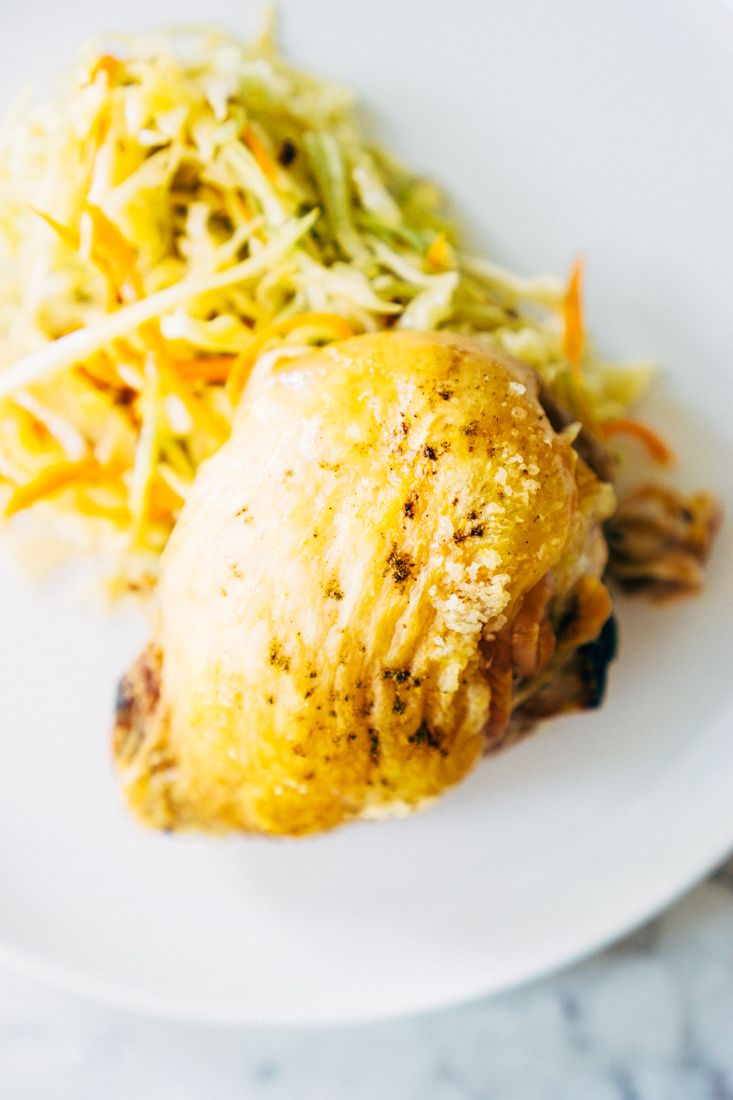 #1 Low Carb & Keto Diet App Since 2010
Track macros, calories, and access top Keto recipes.
20 min

1 h 0 min

1 h 20 min
Keto Crispy Five-Spice Chicken Thighs and Hunan Salad
These chicken thighs are so crispy and salty! Even better they are topped with five-spice powder to make them extra savory. Served with cool and crunch Hunan salad made with shredded cabbage, carrots, ​and tingly Szechuan peppercorns. If you don't have Szechuan peppercorns use black pepper. Start with 3 # of chicken thighs. The recipe below shows the cooked weight for nutritional purposes.
Net Carbs

4.8 g

Fiber

2.3 g

Total Carbs

9.1 g

Protein

30.1 g

Fats

23.2 g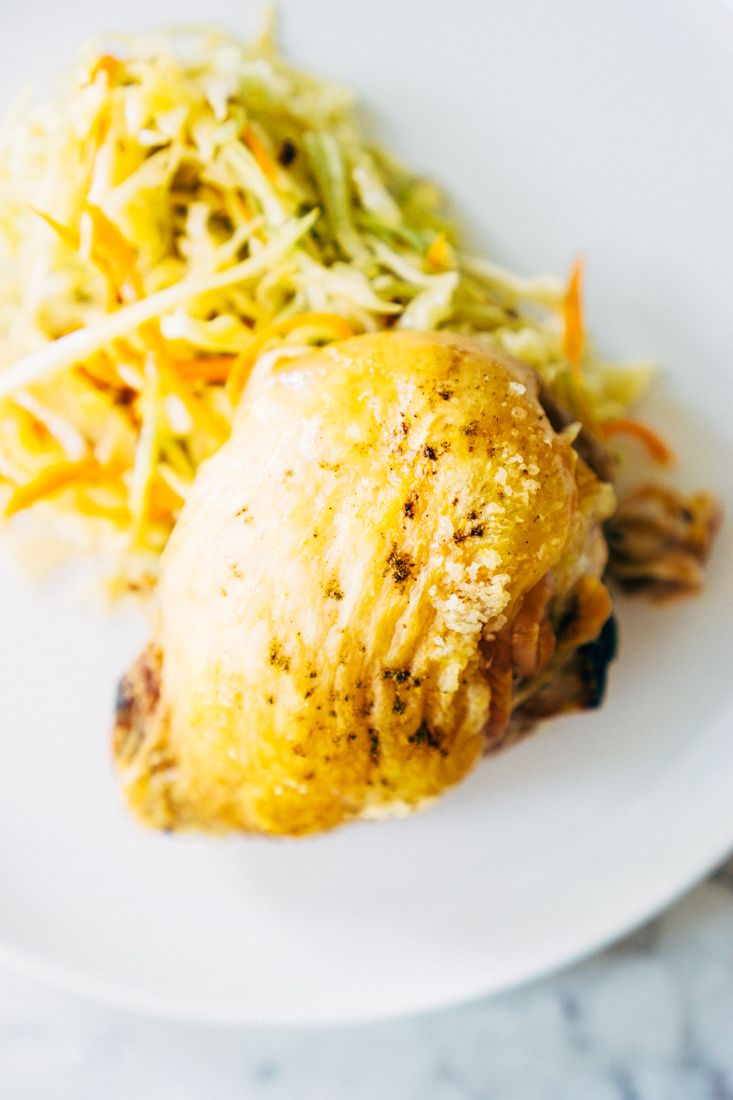 #1 Low Carb & Keto Diet App Since 2010
Track macros, calories, and access top Keto recipes.
Ingredients
Chicken thigh, skin eaten

600 g

Coarse Kosher Salt by Morton

1-½ tsp

Chinese Five Spice by The Spice Hunter

¼ tsp

Cabbage, Green, Cooked

18 ounce

Carrots, Raw

2 medium - 6" to 7" long

Brown Sugar Replacement by Swerve

1 tablespoon

Sesame Seed Oil by Dynasty

1 teaspoon

Sichuan Red Peppercorns

1 teaspoon

White Pepper, Ground

¼ teaspoon
Preheat an oven to 425 F. Sprinkle the side of the chicken thighs with skin evenly with 1 teaspoon of kosher salt and ¼ t five-spice powder. Flip and sprinkle the underside with ½ teaspoon of kosher salt. Bake in the oven for 1 hour, adding an additional 15 minutes as needed to get the skin very crispy.

In the meantime, shred the cabbage and carrots on a mandolin or use a very sharp knife. Combine the soy sauce, rice vinegar, sweetener and sesame seed oil together.

In a small saucepan, heat the pan until hot. Then add the oil and heat until very hot. Add the ground Szechuan peppercorns and allow them to sizzle in the oil for 30 seconds. Pour the hot oil over the shredded cabbage and carrots. Mix well.

Then pour the soy sauce mixture over the cabbage. Mix well and allow to sit in the fridge for an hour while the chicken thighs are baking.

Remove the chicken thighs from the oven ensuring they have reached 165 F internal temperature. Serve chicken hot with salad.