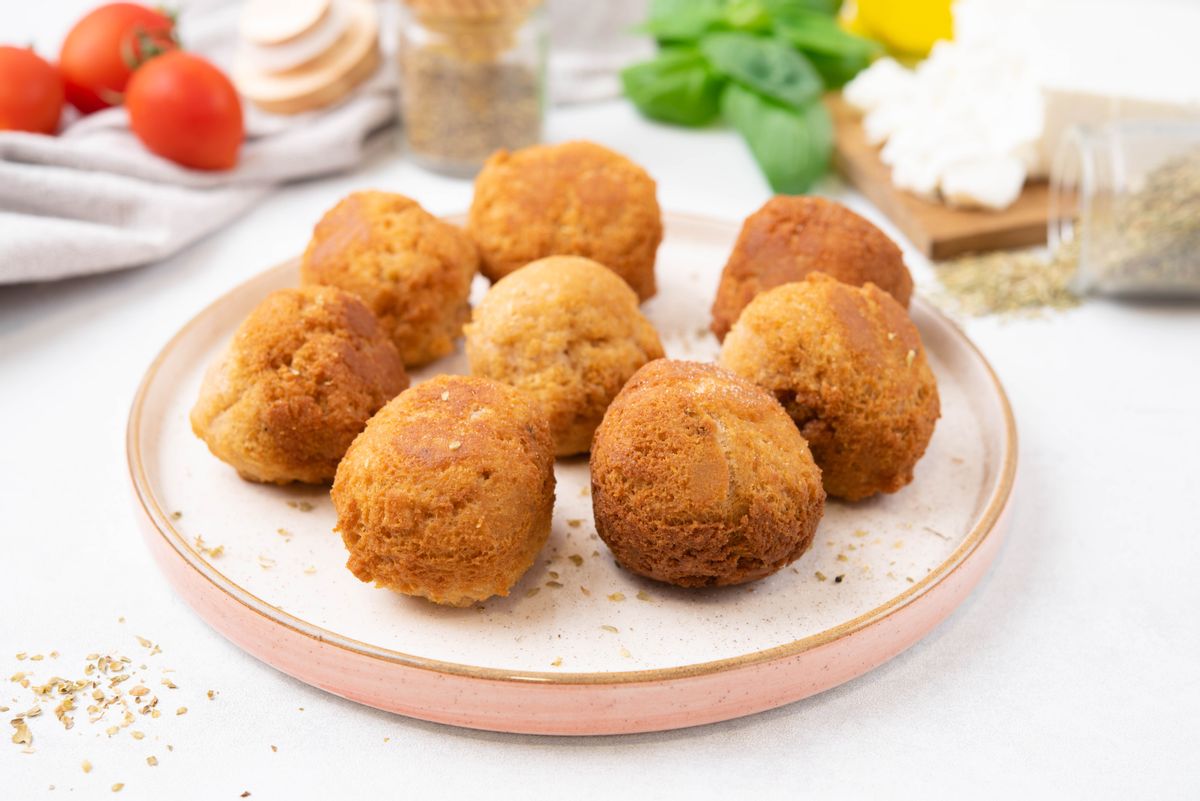 #1 Low Carb & Keto Diet App Since 2010
Track macros, calories, and access top Keto recipes.
15 min

5 min

20 min
Keto Almond Flour Hush Puppies with Goat Cheese and Herbs
Try our Keto almond flour hush puppies if you want a delicious side to accompany your favorite Keto meals. This fantastic recipe pairs perfectly with various meat or fish recipes, salads, or seafood. They are also an excellent snack that will keep you full until your next meal. We added goat cheese, some garlic, and oregano for a different flavor, but you can replace it with the same amount of feta or cottage cheese and adjust the seasoning according to taste. These lovely Keto almond flour hush puppies are best served warm and fresh. Enjoy!
Can I prepare these in advance?
You can prepare them a few hours in advance and store them on a plate lightly covered with aluminum foil. You can also prepare them in your fridge for a few days and reheat them when ready to serve.
Can I freeze these Keto almond hush puppies?
Absolutely! You can freeze them for a few months. Gently thaw in the oven when ready to serve.
Net Carbs

1.7 g

Fiber

2.2 g

Total Carbs

3.9 g

Protein

4.1 g

Fats

6.5 g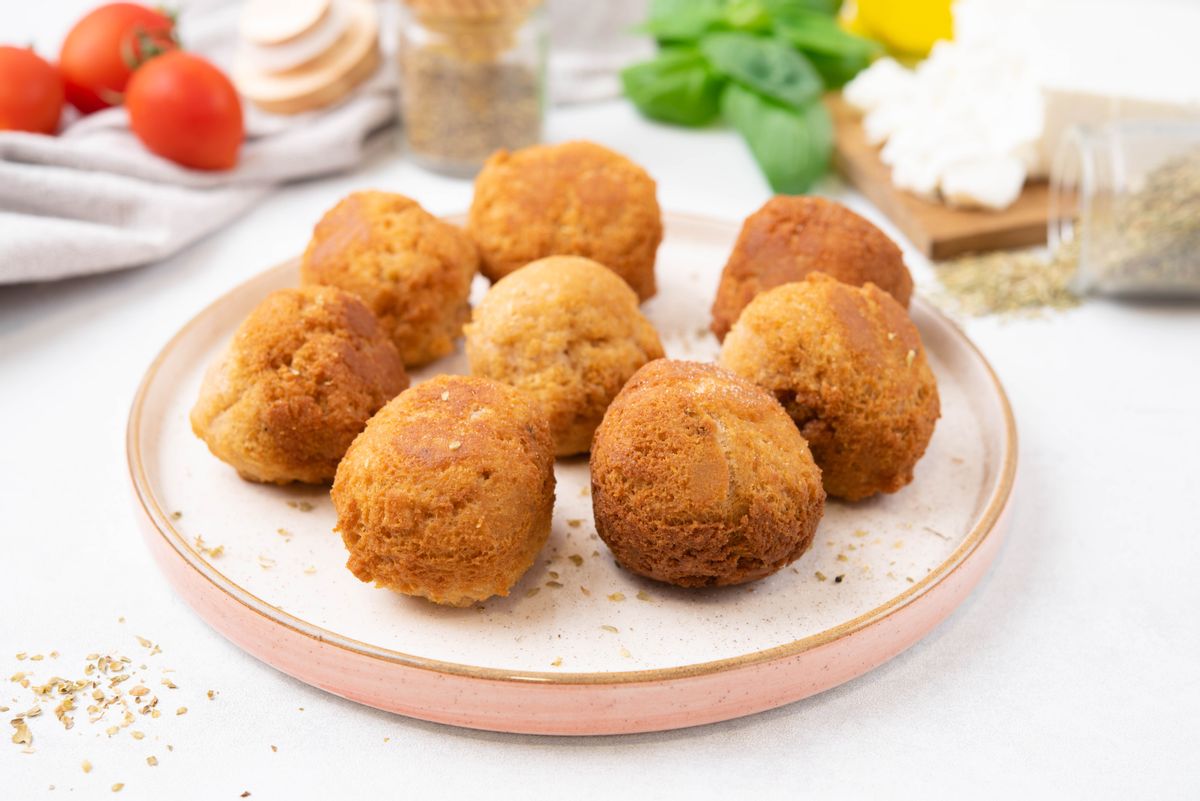 #1 Low Carb & Keto Diet App Since 2010
Track macros, calories, and access top Keto recipes.
Ingredients
Goat cheese

0.25 cup, crumbled
Add the almond flour, coconut flour, baking soda, oregano, garlic powder, and salt to a bowl. Mix well to combine. You may adjust the amount of oregano according to taste. You can also add some other favorite herbs or a pinch of cayenne!

Break off chunks of cheese and crumble them with your hands. Add the cheese to a bowl along with eggs and Greek yogurt. Mix with a hand mixer until thoroughly combined.

Heat oil in a large pan. Drop batter in tablespoonfuls into the oil. Fry until golden brown, about 2-3 minutes.

Line a large dish or a plate with paper towels. Transfer the fried hush puppies onto the plate and let them drain. Repeat with the next batch.

Serve these Keto almond flour hush puppies immediately while still warm and fresh. They are an excellent side to your favorite Keto-friendly meals. They also pair perfectly with some fresh cheese or low-carb vegetables.