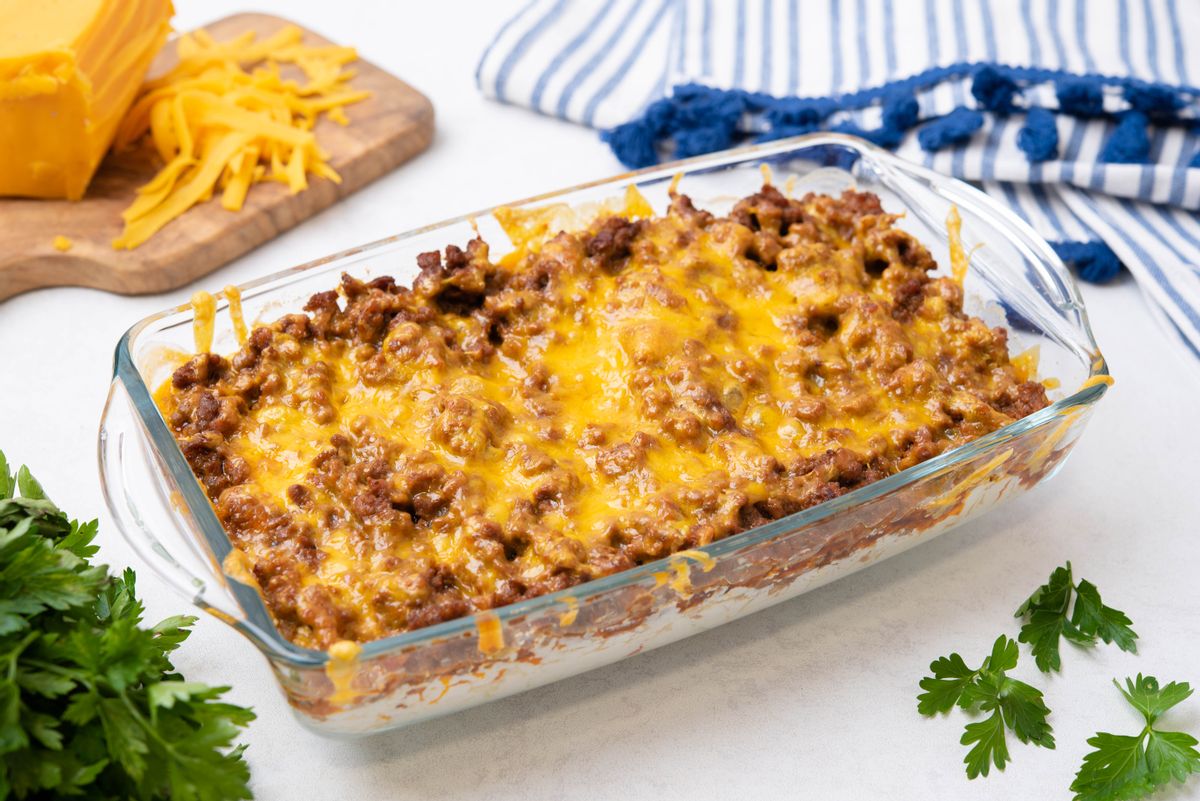 #1 Low Carb & Keto Diet App Since 2010
Track macros, calories, and access top Keto recipes.
15 min

40 min

55 min
Keto 5-Ingredient Taco Dip
This Keto 5-ingredient taco dip is one of those super easy Keto snacks you really have to try! It is truly effortless to prepare and pairs perfectly with various veggies such as celery, cucumbers, or peppers. It can also be served with your favorite Keto tortillas or tortilla chips, or you can pair it with a salad. This creamy Keto taco dip would work perfectly with a few drops of hot sauce or a pinch of cayenne pepper. The options are endless! You can add more cheese or replace the beef with some pork. Serve this fantastic Keto taco dip while fresh and warm! Enjoy!
Can I prepare this Keto 5-ingredient taco dip in advance?
Although we recommend serving this fantastic taco dip immediately, you can prepare it in advance and gently reheat it in the oven or a microwave before serving. The same goes for the leftovers – store them in the fridge and reheat when ready to serve.
Can I use some other type of cheese?
Absolutely! You can add some crumbled feta to the cream cheese layer and add some shredded mozzarella or parmesan.
Net Carbs

5.2 g

Fiber

0.8 g

Total Carbs

6.1 g

Protein

34.1 g

Fats

31.8 g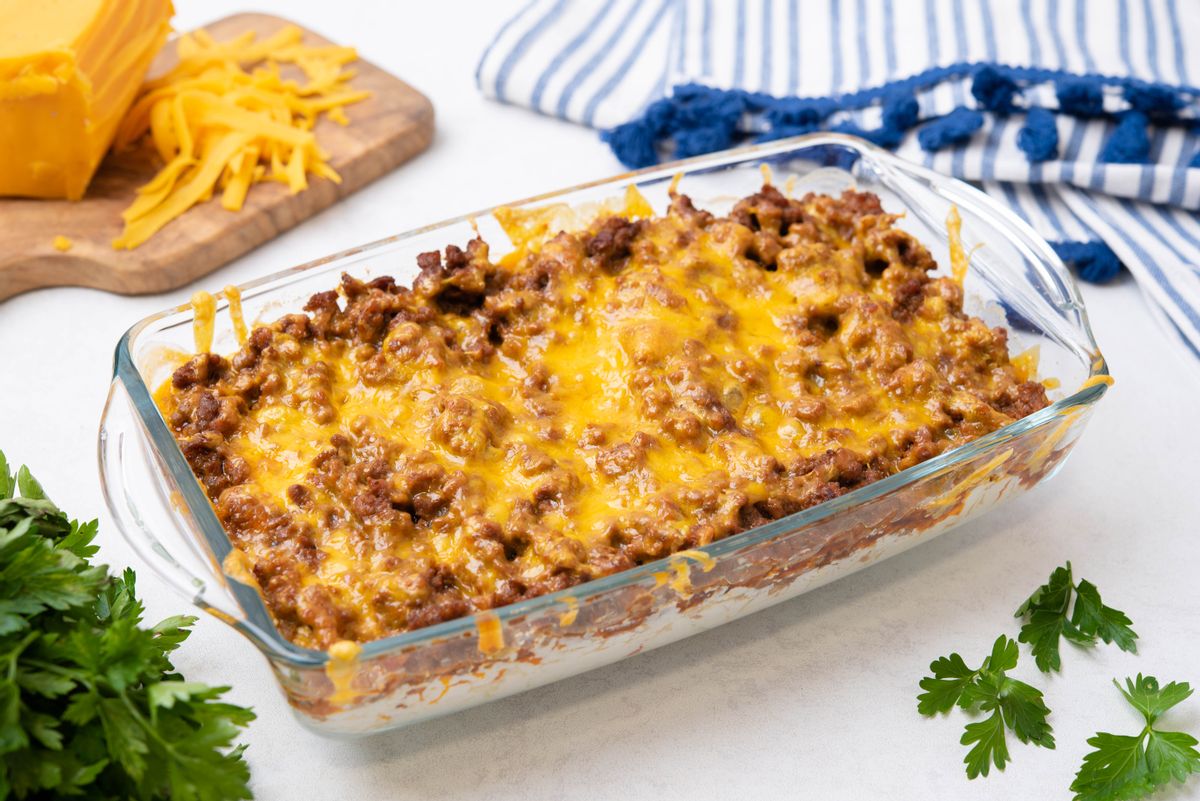 #1 Low Carb & Keto Diet App Since 2010
Track macros, calories, and access top Keto recipes.
Ingredients
Taco seasoning mix

1 tbsp

Cheddar cheese, natural

1 cup, shredded
Grease a large pan with some oil and heat over medium-high heat. Add the ground beef and cook for 10-12 minutes. Stir occasionally.

Add the salsa and taco seasoning. Optionally, season with some salt or pepper to taste and mix well. Cook for another 5-6 minutes.

Remove the meat from the heat and set it aside. Preheat the oven to 160°C (320°F). Spread the cream cheese over a 15x25cm (6x10-inch) casserole dish.

Shred the cheddar cheese. Add the ground beef to the casserole dish, creating an even layer. Top with shredded cheese.

Bake for 20 minutes. When done, remove from the oven and serve immediately. Enjoy!