Do you find yourself craving sugary treats and carbohydrates often? 
As a beginner on the Ketogenic diet, it isn't uncommon for carbohydrate cravings to get the best of you. And while everyone slips up on their diet once in a while, frequent cheat meals could be ruining your Keto efforts. 
Fortunately, cravings can be minimized by taking a strategic approach to your nutrition. 
In this Keto Beginners Series, we'll talk about the most effective ways to fight hunger and cravings.
What are Carbohydrate Cravings?
Carbohydrate cravings are characterized by an extreme desire for sweet or starchy foods like pasta, bread, rice, candy, donuts, pizza, and more. 
These cravings typically occur as you're first starting out on your Ketogenic journey, and happen for several reasons, primarily related to low blood glucose, or hypoglycemia.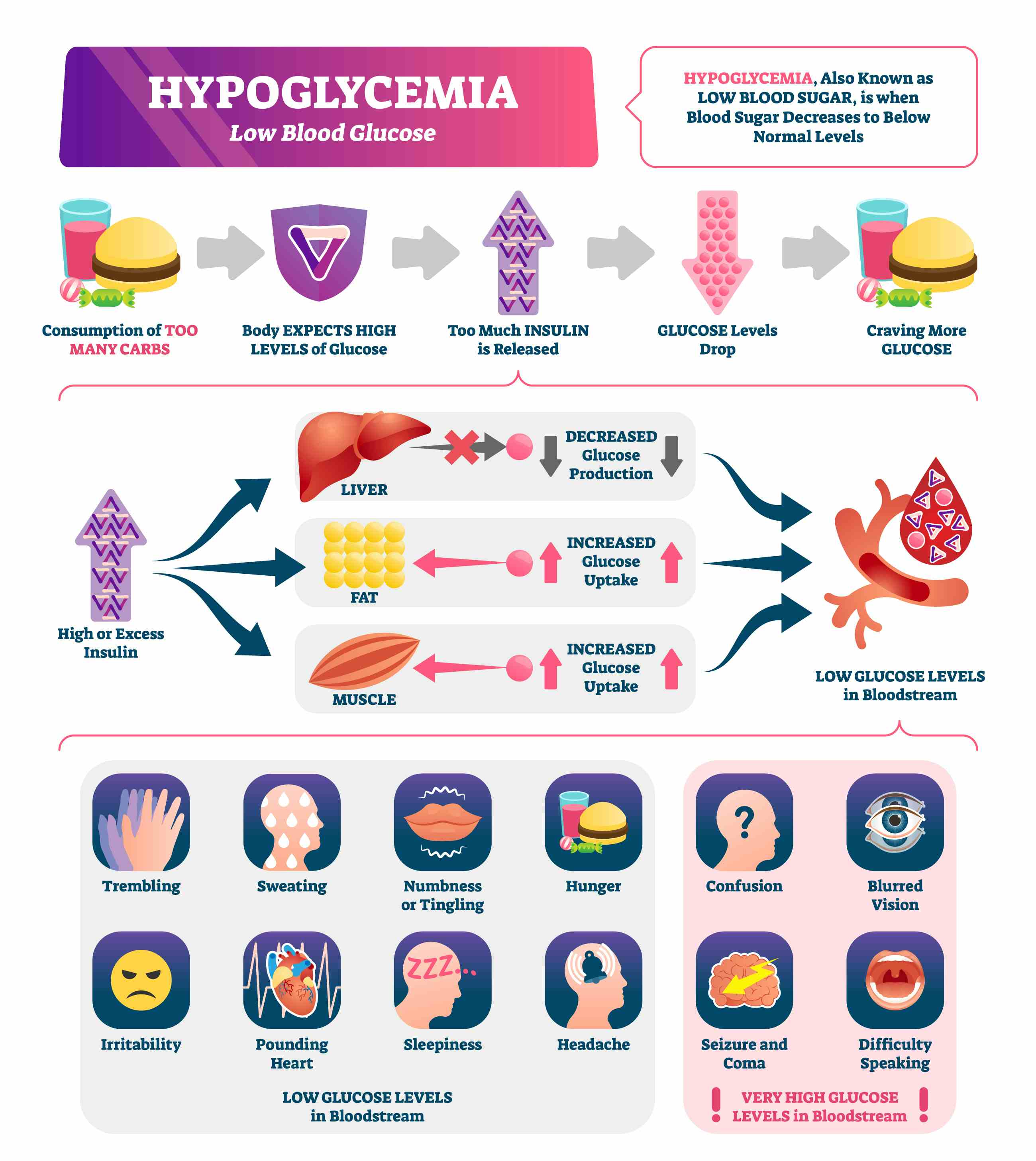 Before you're Keto-adapted, your body is used to running on carbohydrates and sugar as a primary source of energy. So, when you remove your body's main source of energy, you may experience hunger pangs like no other. 
Glucose from carbohydrates is your body's preferred energy source because it's fast-acting, easily utilized, and readily available.[*]
We evolved to make the most of sugary foods, as they allowed us to store energy during times of abundance so that we could survive the lean times. But in today's world, sugar (glucose) is available in unlimited quantities. And consuming it on a regular basis comes with side effects. And one of those side effects is carbohydrate (glucose) cravings, because the moment your body no longer has a full tank of glucose, you'll start to experience the negative effects of low blood sugar. 
This worked well for us in hunter-gatherer times; it was our body's way of "tricking us" into eating as much as possible to store up resources.
In today's world, you have two choices. Ignoring the cravings, or giving in to them.
Ignoring carb cravings often leads to:
Hunger pangs and thirst
Anxiety, fatigue, and irritability
Brain fog
Nausea
Extreme carb and sugar cravings
Meanwhile, giving in to carb cravings can lead to significant weight gain, insulin resistance, and other unwanted health outcomes.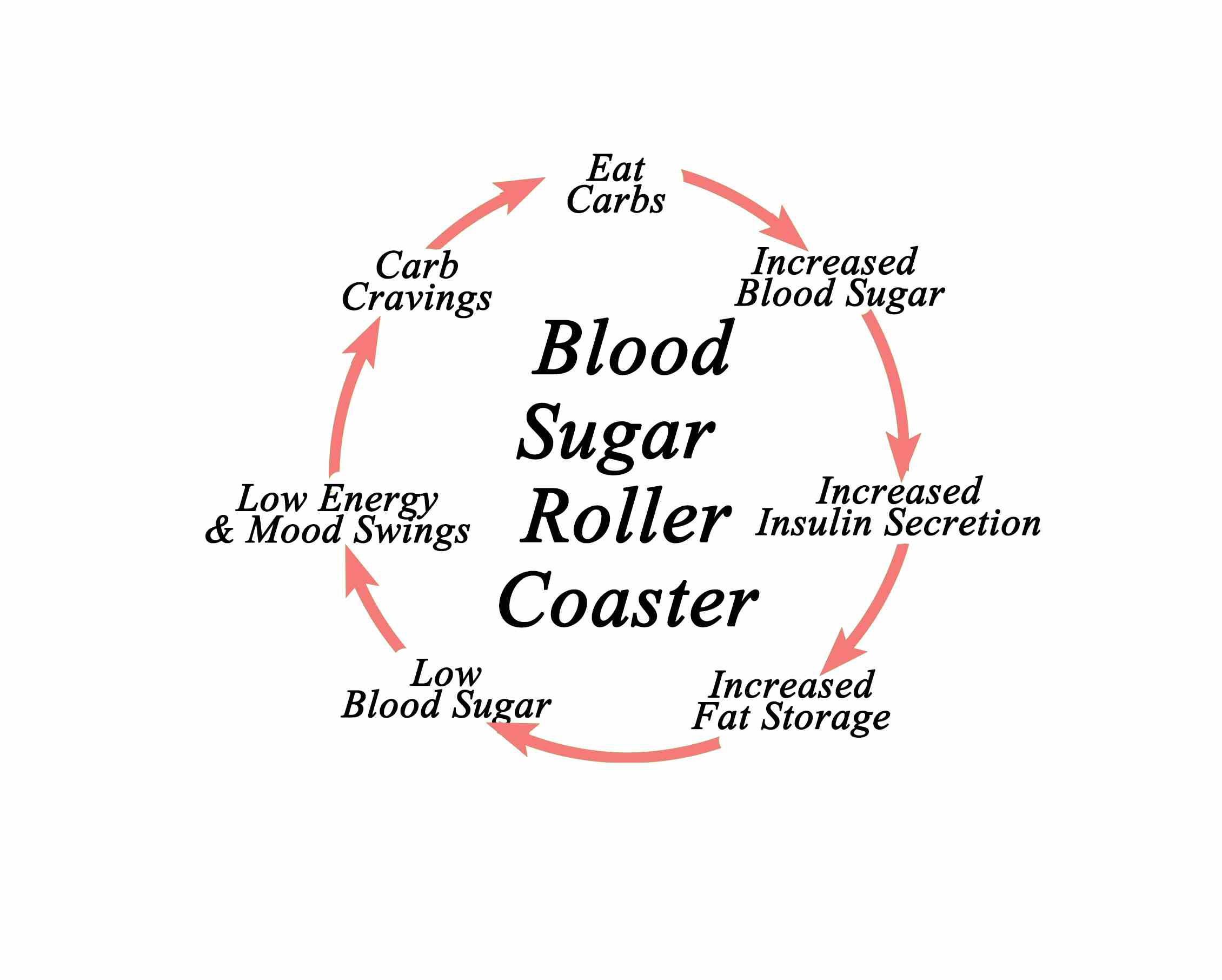 Luckily, by following a low carb, high fat Ketogenic diet and shifting your main energy source to fats, you can get rid of these unpleasant symptoms of carb addiction. 
How to Prevent Hunger and Cravings
Most people who aren't following a Ketogenic diet are addicted to carbohydrates without realizing it. 
That's part of the reason why sugar is a multi-billion-dollar industry, and why many people would rather eat cereal for breakfast than a healthy, Keto meal like steak and eggs.
If you're experiencing hunger pangs and cravings as a beginner on the Ketogenic diet, here are our top tips for preventing sugar addiction from getting the best of you...
#1. Eat Whole Foods
The majority of your Ketogenic diet should consist of nutrient-dense whole foods like fatty cuts of meat, eggs, beef, low-carb vegetables, and healthy fats. 
It's fine to enjoy a Keto dessert-like low-carb cookies every once in a while, but you should use them only as an occasional treat. 
Whole foods will help you stay full and give your body the right amount of nutrients you need to prevent cravings. 
#2. Restrict Carbs Almost Completely
Instead of slowly tapering off from your carbohydrate intake, it's best to just go cold turkey from eating carbs. While it may seem like the right thing to do to slowly remove carbs, this may only make it more difficult.
To start burning Ketones effectively, your body must have empty glucose stores, which means keeping carbohydrates under 30g of net carbs per day. 
If you're consuming more than 50g of carbs while you aren't yet Keto-adapted, it'll be more difficult for your metabolism to adapt to fats for fuel. 
#3. Save the Cheat Days for Later in Your Journey
As a beginner, cheat days and cheat meals will only set you back during your Ketogenic journey. Not only will your carb cravings come back even stronger, but you will never be fully Keto-adapted. 
Every time you have a cheat meal, you're interrupting Ketosis and confusing your body as to what fuel source you should be running on. This may also re-introduce symptoms of the "Keto flu".
With that being said, one proposed benefit of Keto and fat-adaptation is that of increased metabolic flexibility. Seasoned Keto dieters may have a greater capacity to bounce back from cheat days as a result. 
#4. Drink More Water
Make it a habit to drink a bottle of water first thing in the morning and anytime you start craving carbohydrates. 
Often times, your hunger pangs just mean that you are dehydrated. A good way to determine if you're drinking enough water is by gauging the color of your urine. If it's light yellow to almost clear, then you're drinking enough. 
#5. Don't Eat at a Calorie Deficit Yet
Try to eat at caloric maintenance or even a surplus as you start your Ketogenic diet. Not only will this help you stay fuller, but you're also allowing your metabolism to shift its main fuel source from glucose (from carbohydrate) to ketones (from fats).
If your main goal is to lose weight, eat at caloric maintenance for at least one week to allow your body time to get used to this new way of eating. Then you can slowly start decreasing your calorie intake from there.
#6. Let Your Body Become Keto-Adapted
Allowing your body time to become Keto-adapted is a crucial step to conquering your hunger cravings. Since you're used to eating carbohydrates your whole life, it's important to give your body some time to adjust. 
It will take about 3 weeks before your body is fully Keto-adapted. Once this happens, sugar cravings will become almost non-existent. 
Carb Cravings are a Temporary Side Effect of Going Keto
Carb cravings are normal during the beginner stages of the Ketogenic diet. It's more important than ever during this transition period to keep your carbs as low as possible so your body adjusts to using fats for energy.
By simply following the steps above, you can minimize -- or even eliminate -- your carb cravings!
Note: The content in this article is not medical advice and is intended for informational and educational purposes only. Always talk to your doctor before changing your diet.