This low carb Moroccan salad brings a splash of color to the Summer dining table. Packed with Moroccan inspired flavors and crunchy textures, this makes a great lunch or side salad - perfect to accompany BBQ meats or lamb kebabs! Where the recipe calls for 1 cup of cabbage, white cabbage is preferable but you can use any other salad cabbage. The recipe makes a filling lunch for 2 or a side dish for 4.
Details
Prep Time:12 minutes
Cook Time: 1 minutes
Total Time: 13 minutes
Yields:

2 servings (per bowl)
Macros Per Serving
8g Net Carbs
Ingredients
Tahini, 2 teaspoon
Olive Oil, 2 tablespoon
Peppermint Fresh Mint, 2 tbsp
Cilantro, 2 tablespoon
Garlic, 1 clove
Red Cabbage, 1 cup, chopped
Cabbage, 1 cup, chopped
Lemon Juice Raw, ½ tablespoon
Avocado, ½ avocado, California
Kalamata Olives, ⅓ cup
Red Onions, ¼ medium
Pine Nuts, 2 tablespoon
Ground Cumin by Tone's, ¼ tsp
Salt, ⅛ teaspoon
Instructions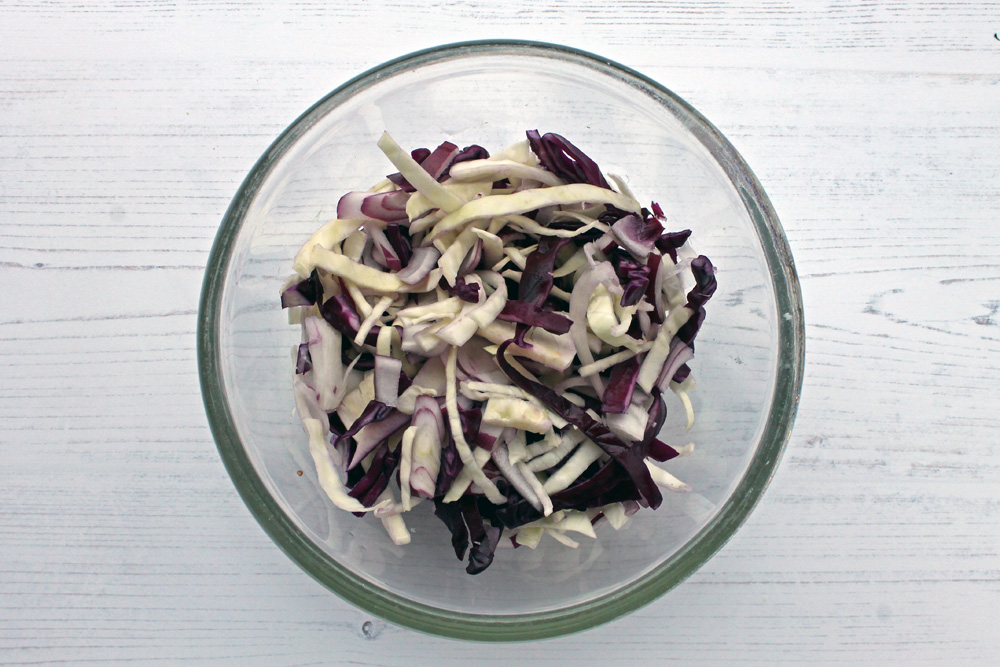 1. Finely slice the red cabbage, white cabbage and red onion. Add to a large mixing bowl and toss to combine.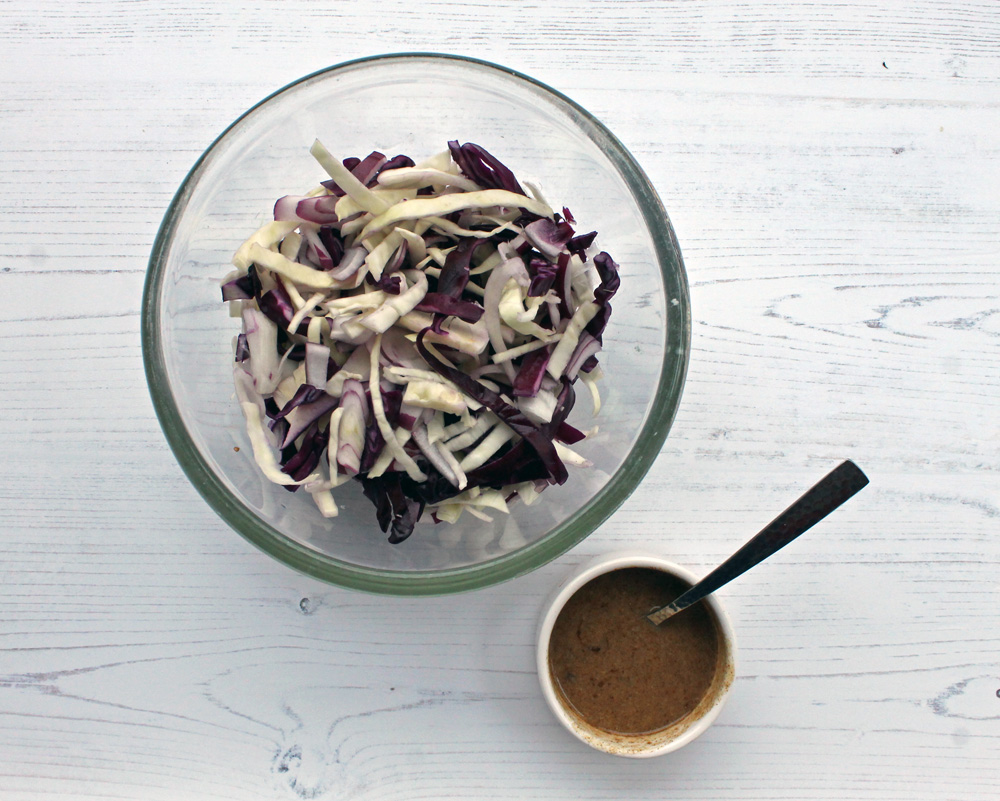 2. Mince the garlic and add to a small mixing bowl with the tahini, olive oil, lemon juice, cumin and a pinch of salt. Stir well to combine.
3. Finely slice the avocado and add to the bowl with the cabbage and onion.
4. Finely chop the mint and cilantro and add to the mixing bowl along with the olives. Toss to combine.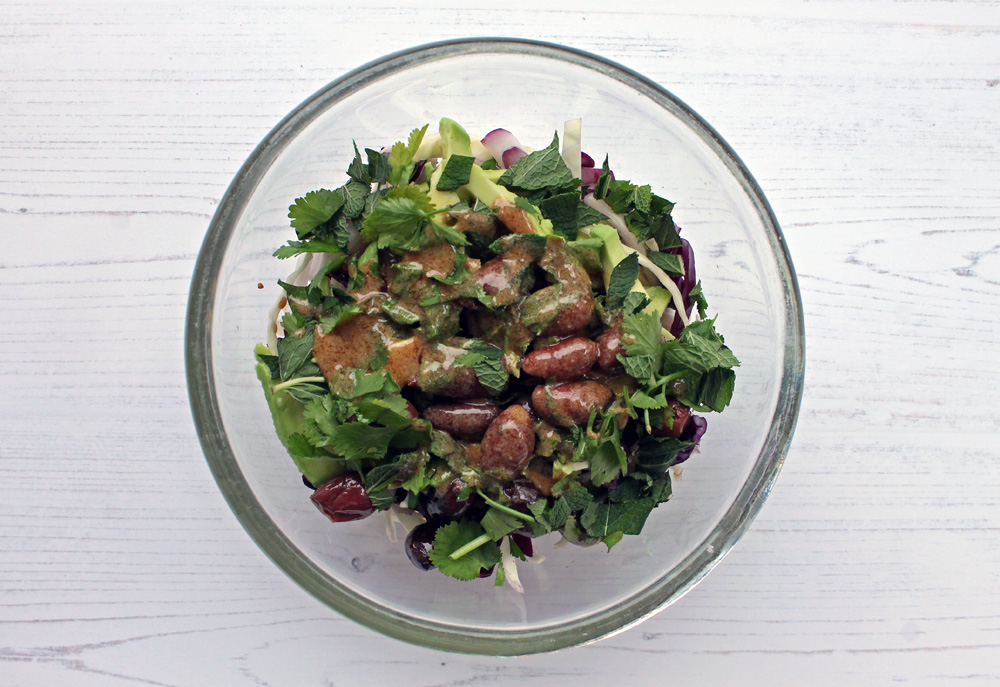 5. Pour the dressing over the salad and stir to coat.
6. Scatter with pine nuts to serve.