I find Cobb salad so delicious because there are so many different parts to it from the tender chicken, savory blue cheese, tart tomatoes, salty bacon and creamy ranch. This salad holds up well to being made ahead of time and topped with dressing right before serving. I use rotisserie chicken because it is super delicious and easy. This salad makes for an easy weeknight meal. Feel free to omit tomatoes or use whatever tomatoes you like (cherry, plum or heirloom).
Details
Prep Time:20 minutes
Cook Time: 20 minutes
Total Time: 40 minutes
Yields:

3 plates
Macros Per Serving
6g Net Carbs
Ingredients
Bacon, 6 slice - 6" long
Romaine Lettuce, 6 cup, shredded
Rotisserie Chicken, 6 ounce
Avocado, 1 each
Blue Cheese, 2 ounce
Raw Egg, 3 large
Tomato Raw (includes Cherry, Grape, Roma), 4 ounce
Fat Free Sugar Free Buttermilk Ranch Dressing by Skinny Girl, 4 tablespoon
Instructions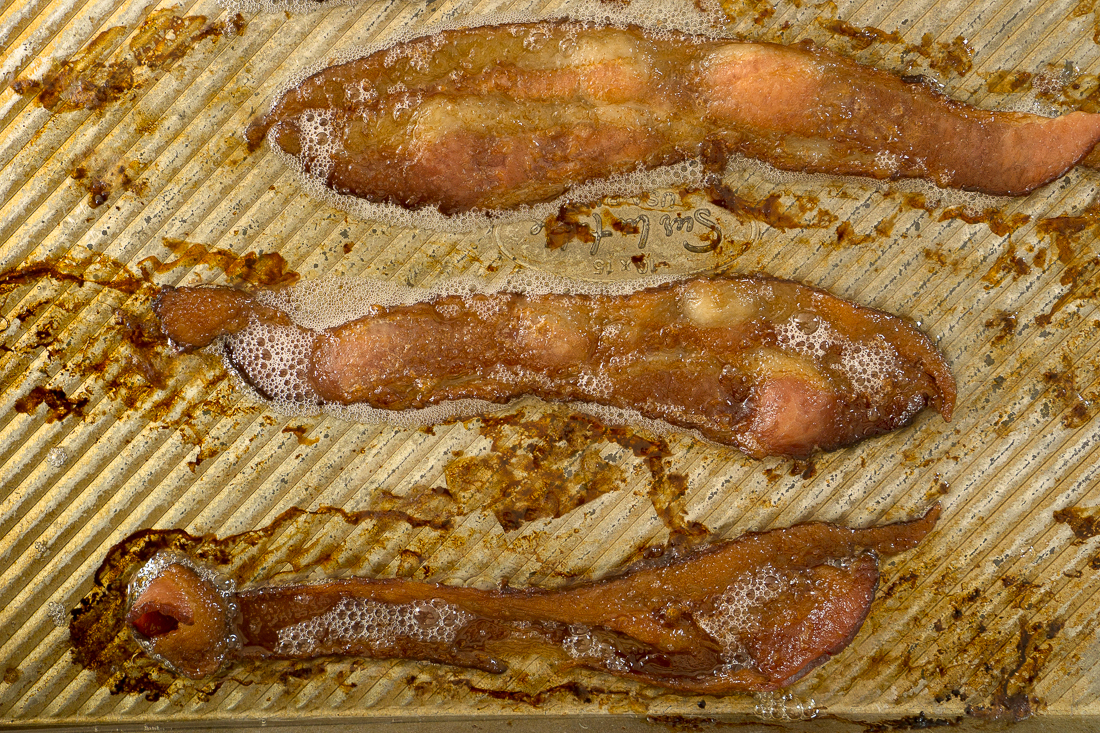 1. Preheat an oven to 415 F and place bacon in a single layer on a baking sheet. Bake for 15-17 minutes until crispy. Let it cool so the bacon will crumble. If it doesn't crumble it needs more time in the oven or simply chop it with a knife.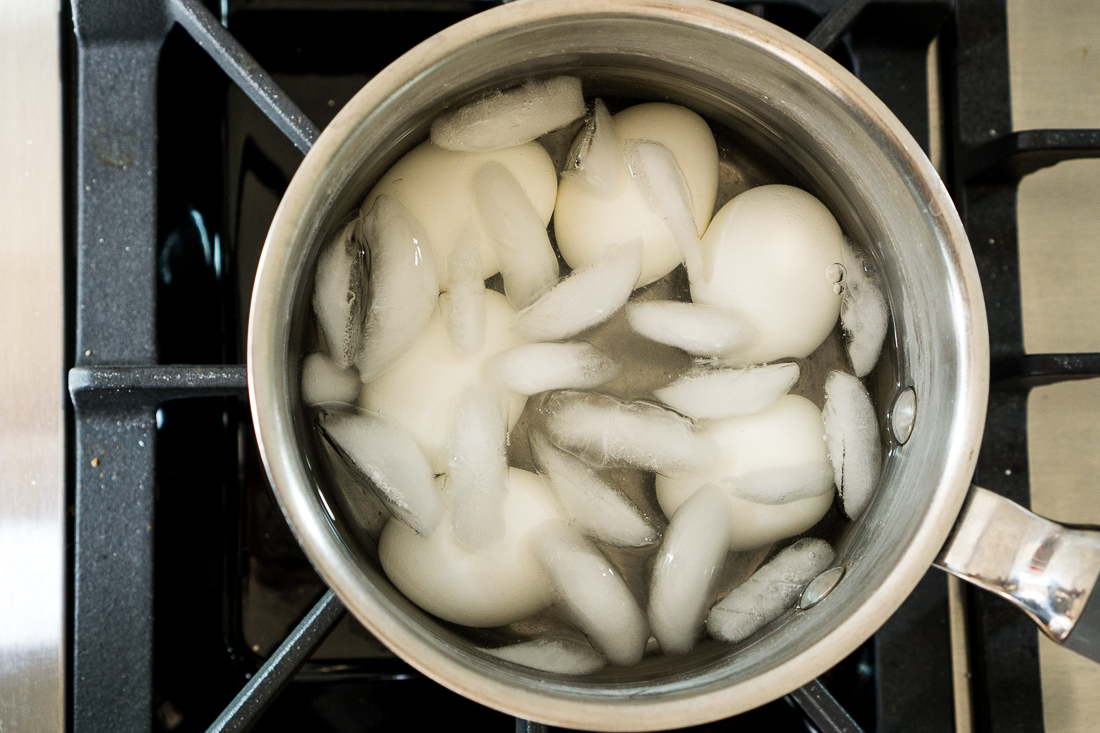 2. Next, hard boil some eggs. I drop my eggs into boiling water, cook them for 8 minutes and then add ice and very cold water to shock them. This helps the shells to release for easier peeling. Let the eggs cool in the water for at least 5 minutes. Peel and cut them in half.
3. In the meantime, slice the romaine lettuce into 1" pieces.
4. Next, top the salad with shredded rotisserie chicken, tomatoes and diced avocado.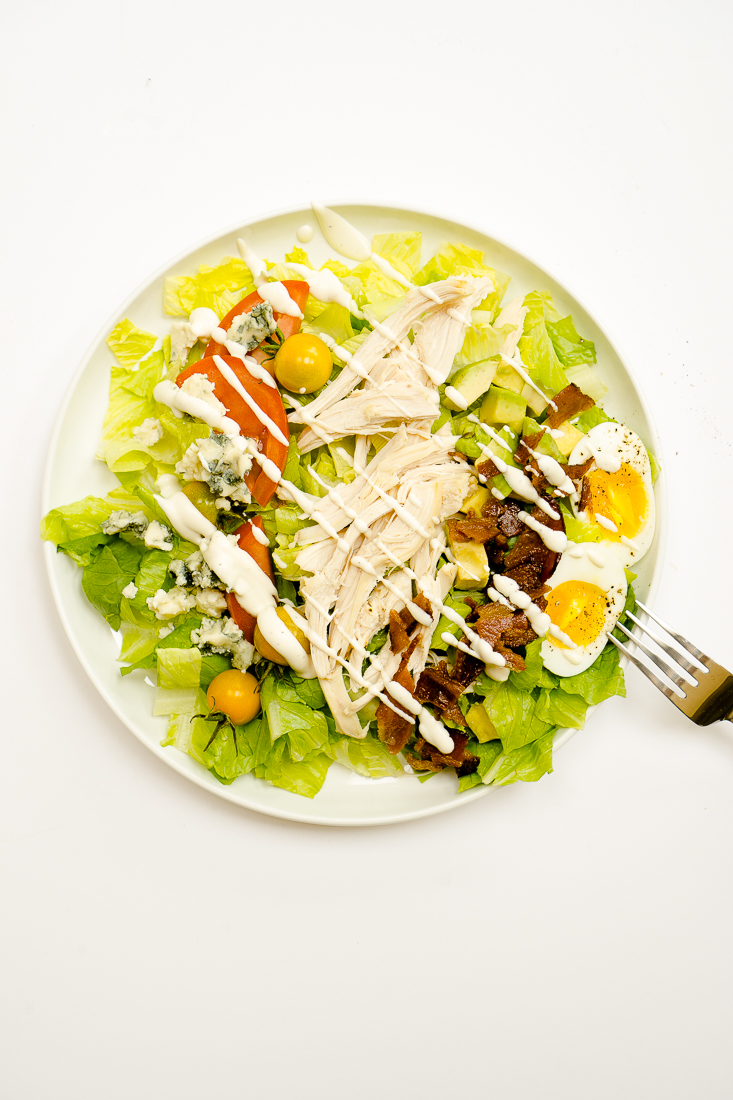 5. Finish the salad with peeled hard boiled eggs cut in half and topped with a little salt and pepper along with the crumbled bacon and blue cheese. Top with sugar free ranch dressing.