In need of a fast side to dinner? This cheesy chicken rice skillet can be prepared in less than 10 minutes! Just a little chicken and some protein and bulks up this side for a more filling meal. Of course, a healthy sprinkle of gooey cheese it what makes this side really appetizing! Jessica L.
Details
Prep Time:2 minutes
Cook Time: 5 minutes
Total Time: 7 minutes
Yields:

2 servings
Macros Per Serving
4g Net Carbs
Ingredients
Chicken Breast, Skin Removed Before Eating, 3 ounce
Olive Oil, ½ tablespoon
Cauliflower Rice, 2 cup, cut pieces
Salt, 0.25 teaspoon
Black Pepper, 0.25 teaspoon
Garlic Powder, 0.25 teaspoon
Italian Seasoning, 1 teaspoon
Cheddar Cheese, ½ cup, shredded
Instructions
1. Have the cooked chicken prepared by shredding it. You can leave the chicken a little chunky if your prefer. Set this aside.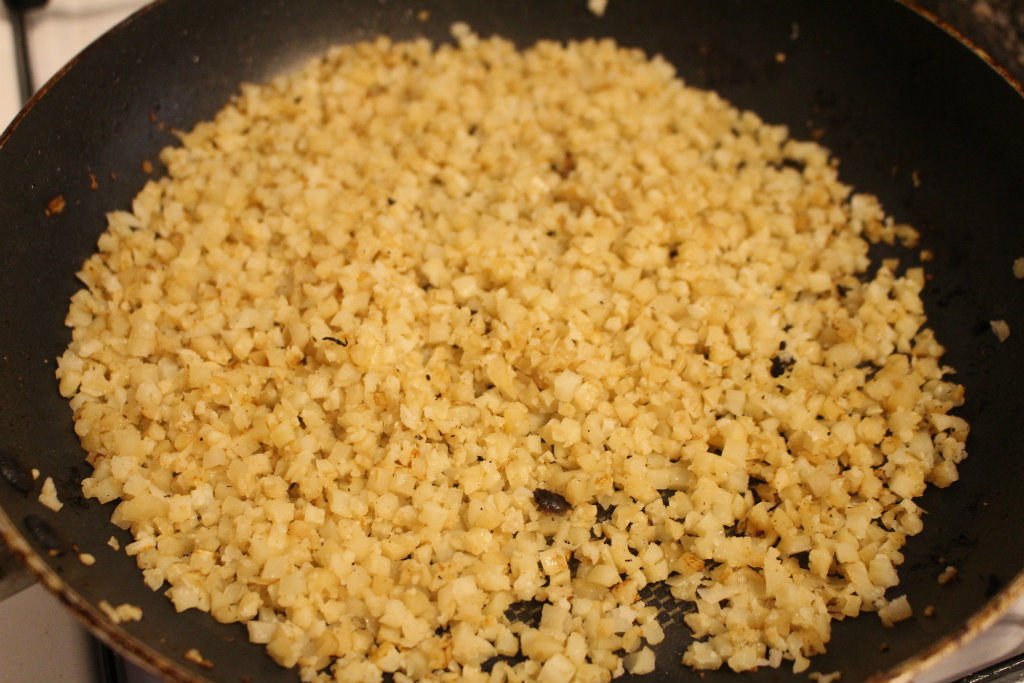 2. In a skillet, heat the oil on a medium-high heat. Toss in the cauliflower rice. Cook until the rice is golden brown with just a little crisp to it.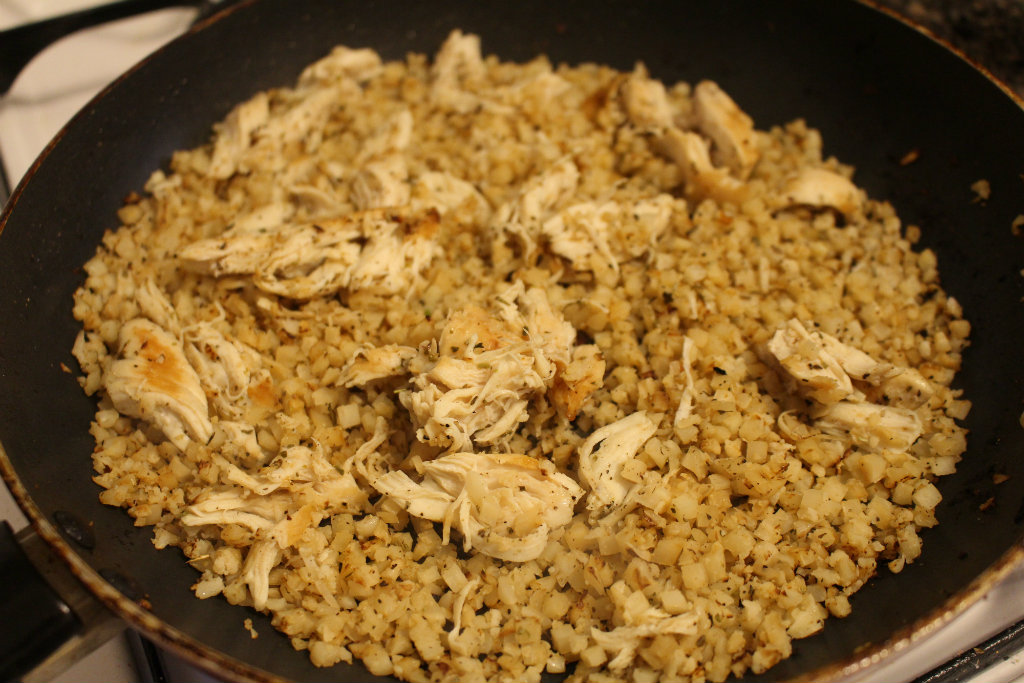 3. Toss in the chicken and all the seasonings. Cook until all the ingredients are heated through and coated in the seasoning.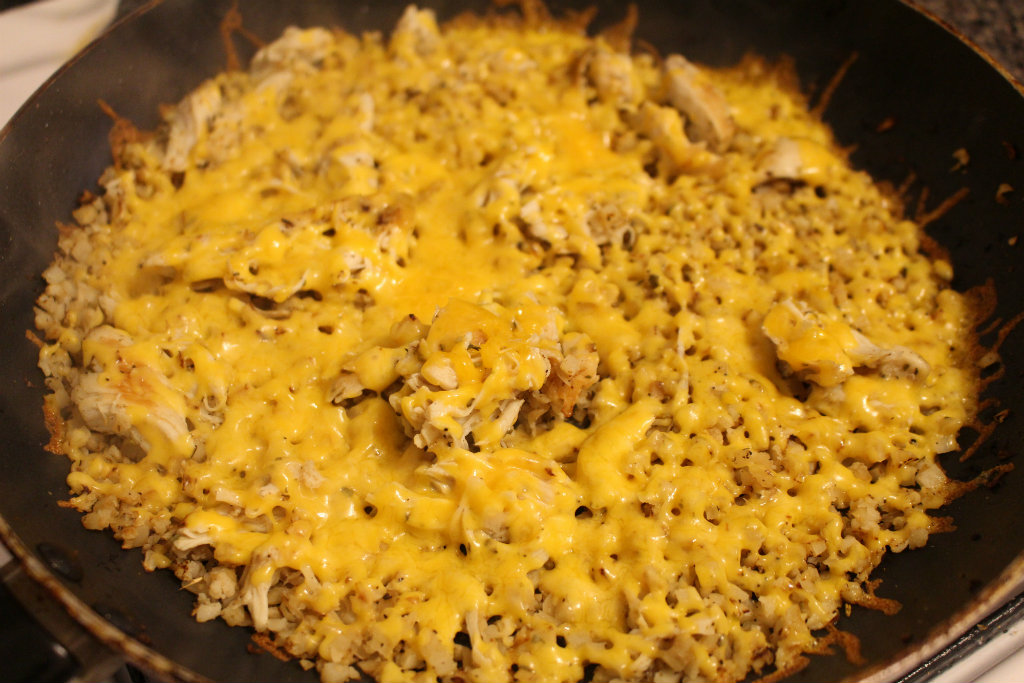 4. Turn the heat down low, and sprinkle the cheese over the top of the skillet. You can place a lid on to help the cheese melt for about 30-60 seconds.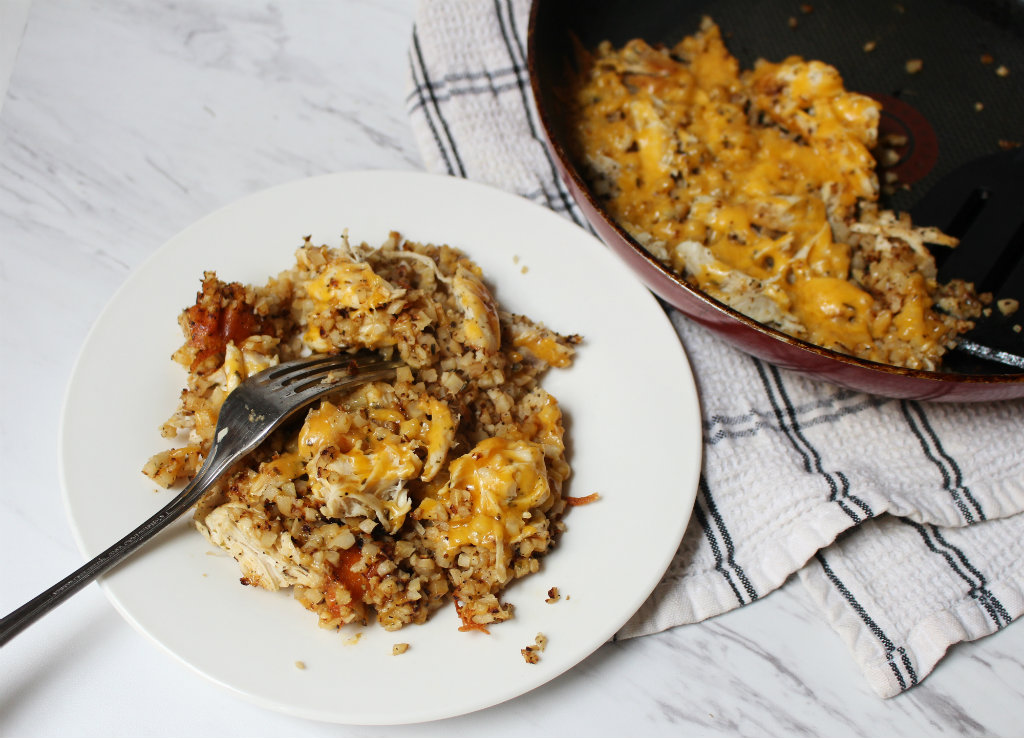 5. Divide the cheesy chicken rice in half and serve!