If you're looking for an indulgent and absolutely scrumptious breakfast, you can't pass up this recipe. This breakfast hash has slightly sweet butternut squash, loads of protein from sausage and bacon, and a peppery, spicy finish from extra vegetables. Diet or no diet, the rest of your family will love it too. Otherwise, there's plenty in one recipe to enjoy for yourself through the week! Jessica L.
Details
Prep Time:10 minutes
Cook Time: 20 minutes
Total Time: 30 minutes
Yields:

4 servings
Macros Per Serving
9g Net Carbs
Ingredients
Butternut Squash, 10 ounce
Butter, 1 tablespoon
Pork Sausage, 6 oz, raw
Bacon, 1 ounce
Red Bell Pepper, ¾ oz, raw, yields
Yellow Onions, 1 oz, raw, yields
Jalapeno Peppers, 1 pepper
Salt, ¼ teaspoon
Black Pepper, ½ tsp
Garlic Raw, 1 clove
Spices Paprika, ½ tbsp
Instructions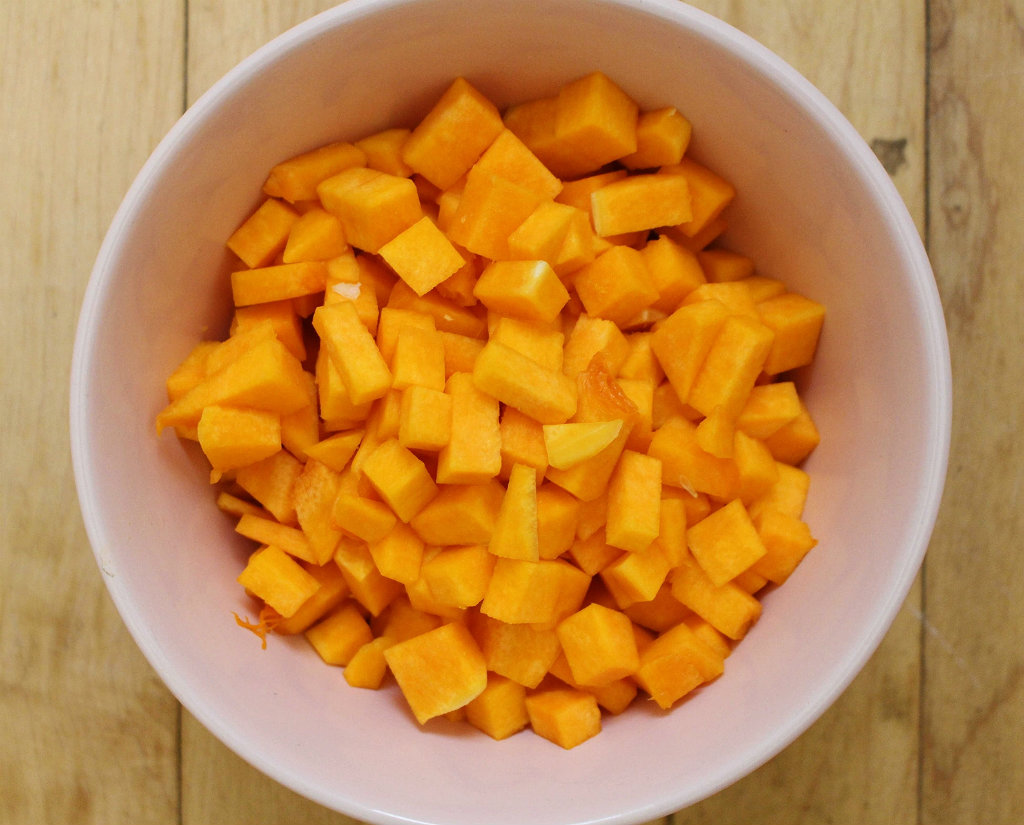 1. Prepare the butternut squash by removing both ends and cutting away the tough, outer skin. Remove the pulp from the inside and then dice the squash into small pieces. One small squash should yield 10 ounces of fruit.
2. Melt the butter on medium low heat in a large skillet, and toss in the butternut squash. Cover the skillet and cook the squash for up to 10 minutes or until it is tender enough to break apart with a fork.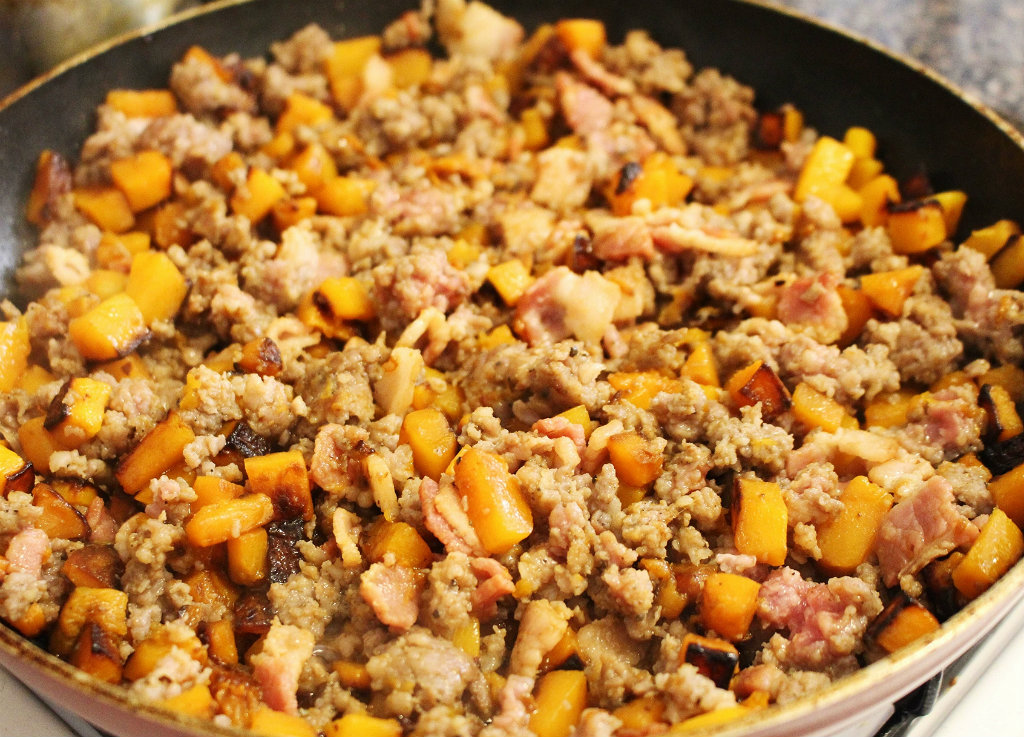 3. Stir in the breakfast sausage. Chop up the bacon into small pieces and stir this in as well. Cook until the meat is browned and slightly crispy.
4. Dice the bell pepper, onion, and jalapeno. Stir these ingredients into the skillet. Stir in all seasonings as well. Cook the skillet uncovered for 5 minutes. Serve immediately and enjoy.