These simple yet tasty pork and pepper wraps are packed with flavor from sweet bell peppers, to zesty lime and cooling sour cream. The wraps make for a filling dinner portion for two, or can be served individually as a lunch.
Details
Prep Time:5 minutes
Cook Time: 15 minutes
Total Time: 20 minutes
Yields:

2 servings (per 2 wraps)
Macros Per Serving
4g Net Carbs
Ingredients
Ground Pork, 9 ounce
Red Bell Peppers, Raw, ½ small
Yellow Bell Peppers, Raw, ¼ small
Coriander Leaf, Dried, 1 teaspoon
Garlic Powder, 1 teaspoon
Cilantro, ¼ cup, chopped
Lime, ¼ each - 2" diameter
Olive Oil, 2 tablespoon
Romaine Lettuce, 4 innerleaf
Sour Cream, 1 tablespoon
Salt, Sea Salt, ¼ teaspoon
Black Pepper, ⅛ teaspoon
Instructions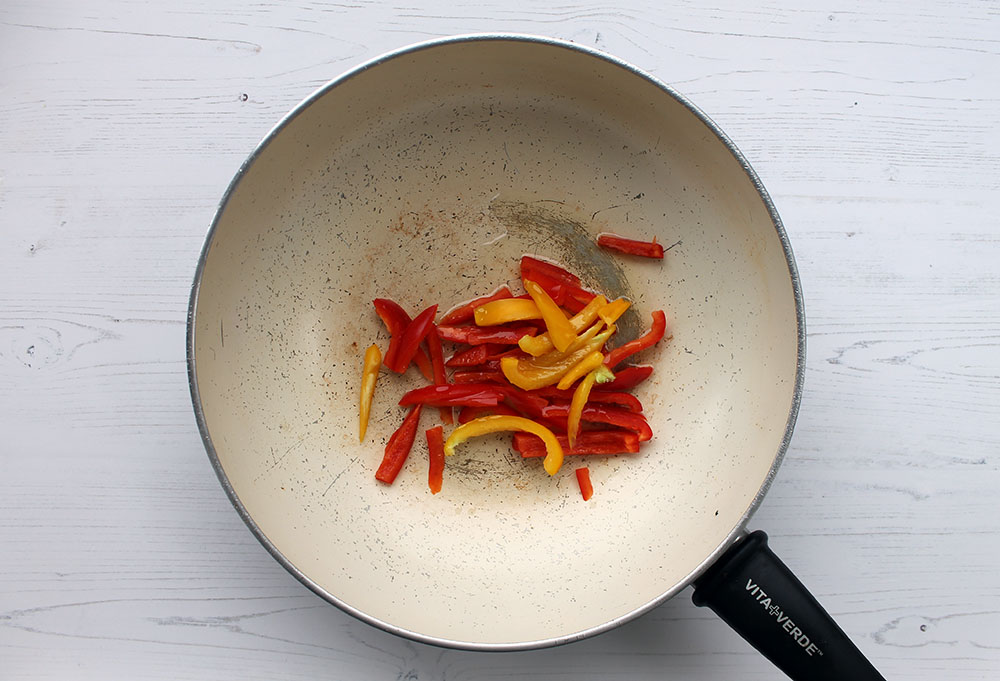 1. Thinly slice the peppers. Heat the olive oil in a large pan over a medium heat. Add the pepper slices and cook gently until softened. About 2-3 minutes.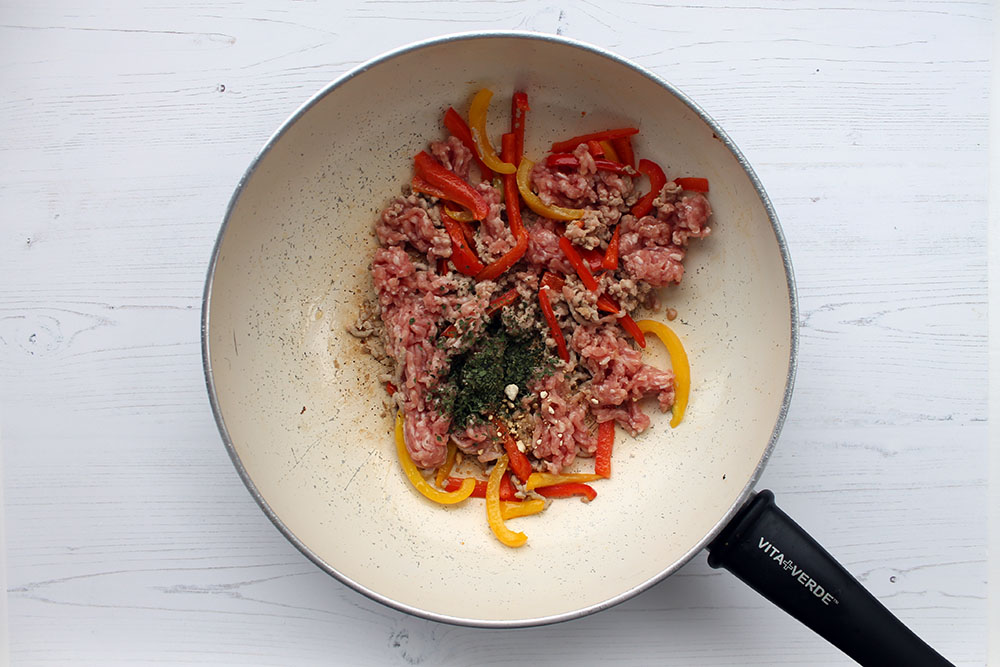 2. Add the ground pork, coriander, garlic powder and the juice and zest of the lime. Season and stir well to combine. Continue to fry until the pork is completely cooked through.
3. Divide the pork mixture between the lettuce cups.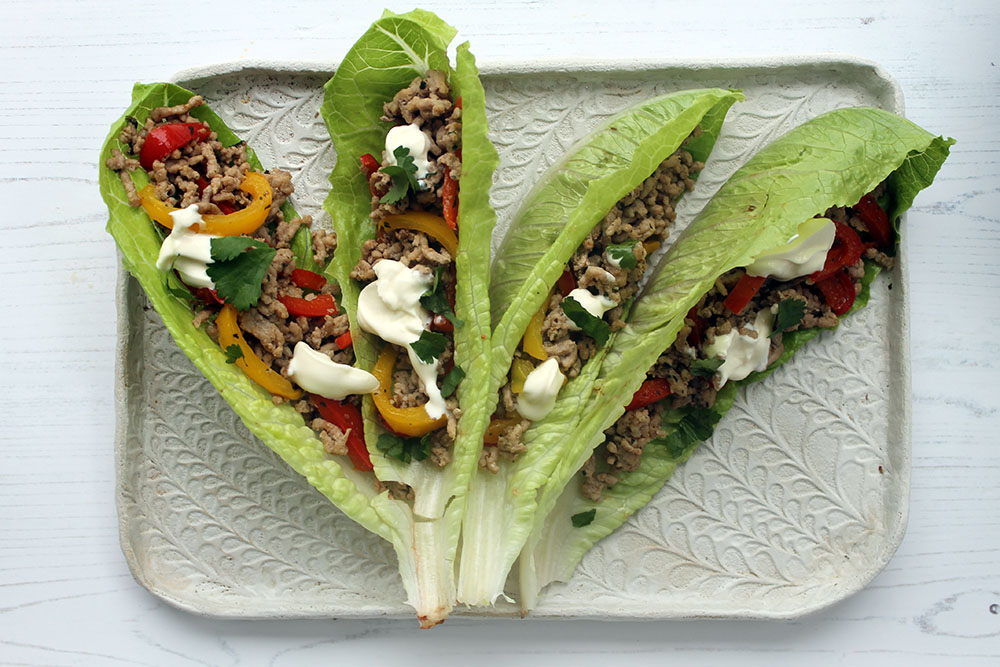 4. To serve, drizzle the sour cream over the pork and scatter with fresh cilantro.