Green curry paste gets its vibrant, green color from plenty of cilantro and a hefty handful of spicy Thai green chilis. This paste is very hot, which is why it's condensed and should only be used at a tablespoon at a time. You can use this recipe in the Carb Manager Green Beef Curry, or you can include it with other beef dishes, chicken, or fish. Jessica L.
Details
Prep Time:10 minutes
Cook Time: 30 minutes
Total Time: 40 minutes
Yields:

6 tablespoons
Macros Per Serving
5g Net Carbs
Ingredients
Garlic, 1-½ ounce
Ginger Root, Raw, ½ ounce
Shallot, 1-½ ounce
Lemon Grass (citronella), Raw, ¼ ounce
Olive Oil, ½ tablespoon
Cilantro, ¾ cup, chopped
Lime Juice, Fresh, ½ each - juice from one lime
Raw Hot Green Chili Peppers, 1 ounce
Coriander, Seed, 0.5 teaspoon
Salt, 0.25 teaspoon
Olive Oil, ½ tablespoon
Instructions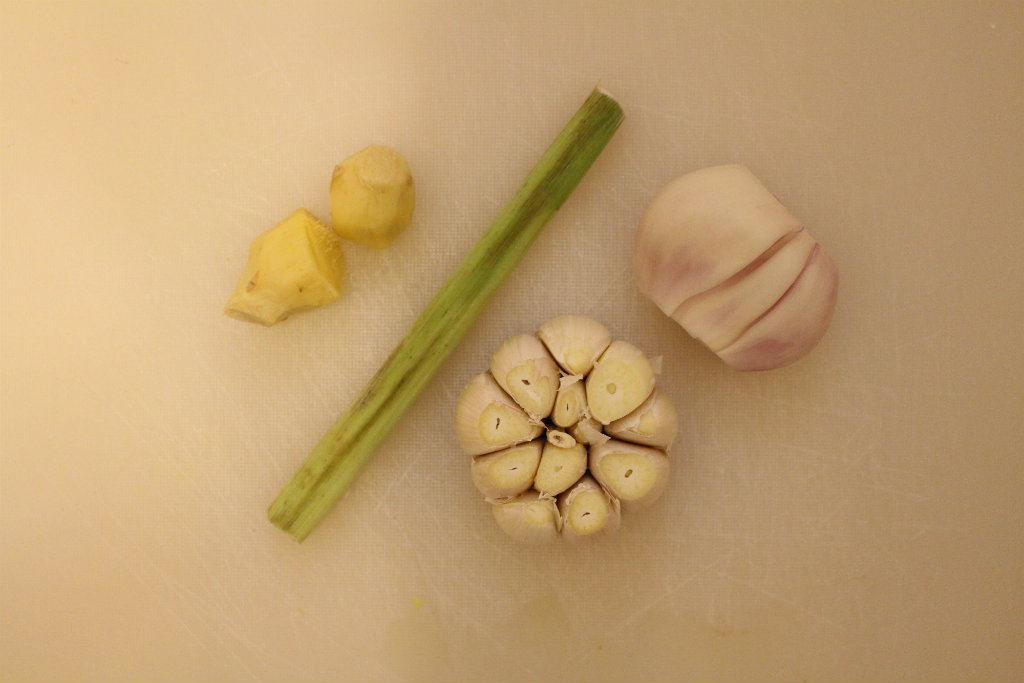 1. Preheat an oven to 375 degrees. Prepare the garlic by chopping off the very top of the head to expose the cloves. Peel the ginger and shallot. Gather the lemon grass as well.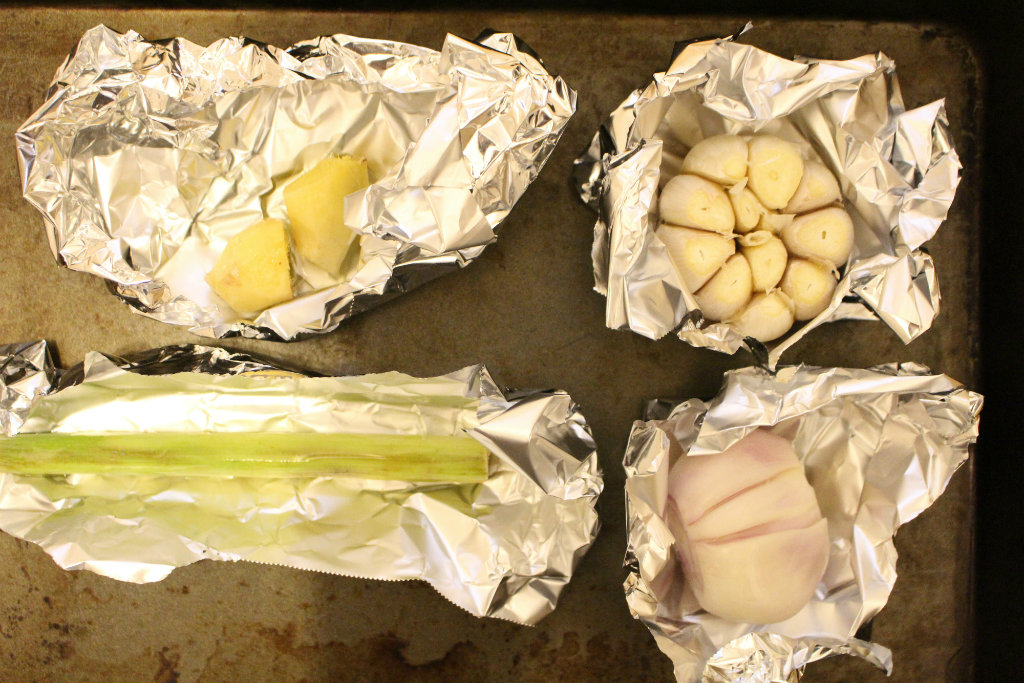 2. Set each aromatic in its own piece of foil. Arrange these items on a baking tray and drizzle the first amount of olive oil across each ingredient.
3. Wrap the foil tightly around each aromatic. Bake the tray of ingredients for 30 minutes until the ingredients are very tender and fragrant.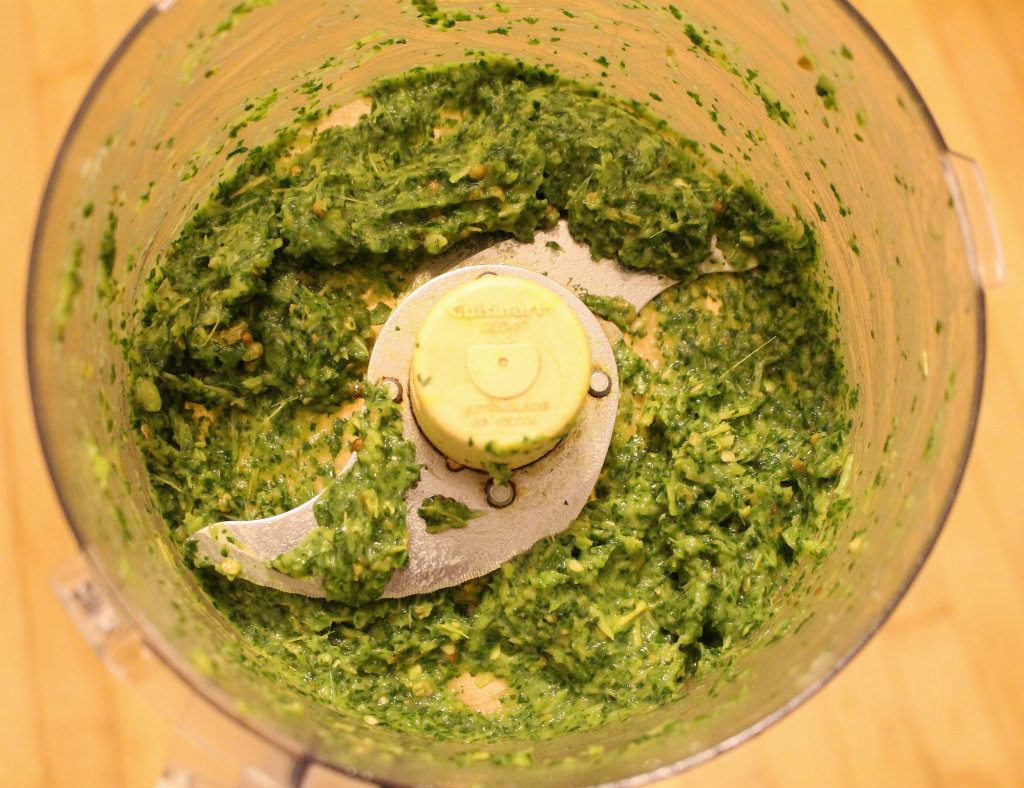 4. Allow the baked ingredients to cool slightly for easier handling. Then, combine them with all the remaining ingredients in a food processor (be sure to remove any skin that may have stuck to the garlic clove). Remove the stems from the hot chilis as well (about 15 small chilis). You can gently drizzle in the final amount of olive oil to create a smoother paste.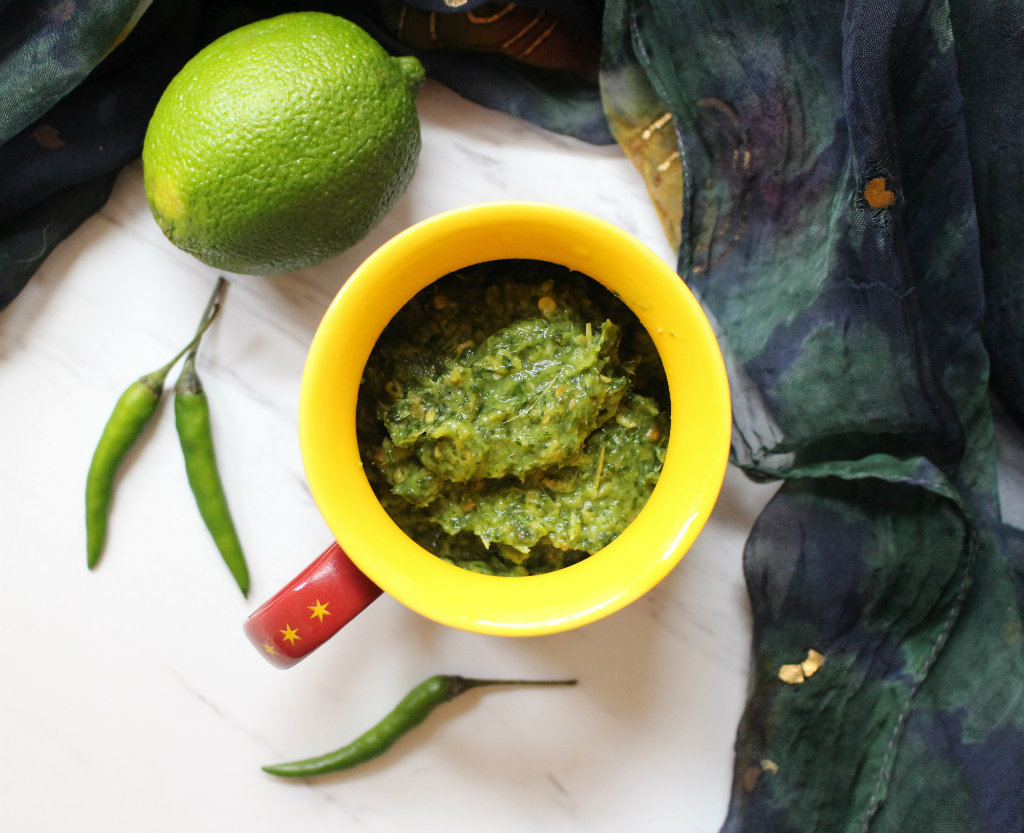 5. Use in curry recipes or any other dish you find will pair well with green curry paste!