Looking for a fast breakfast, but you still want something hot to eat? This Greek Egg Scramble will start you off right for the day! You can even double up the recipe to meal prep your breakfasts for the week. The fresh basil is very aromatic, and slightly melted feta cheese adds a tangy and creamy texture to your eggs. Yum! Jessica L.
Details
Prep Time:5 minutes
Cook Time: 4 minutes
Total Time: 9 minutes
Yields:

2 servings
Macros Per Serving
3g Net Carbs
Ingredients
Red Bell Peppers, Raw, 1 ounce
Spinach, ½ ounce
Basil, 4 leaf
Feta Cheese, ⅓ cup, crumbled
Raw Egg, 3 large
Salt, ½ teaspoon
Black Pepper, ½ teaspoon
Olive Oil, 2 teaspoon
Instructions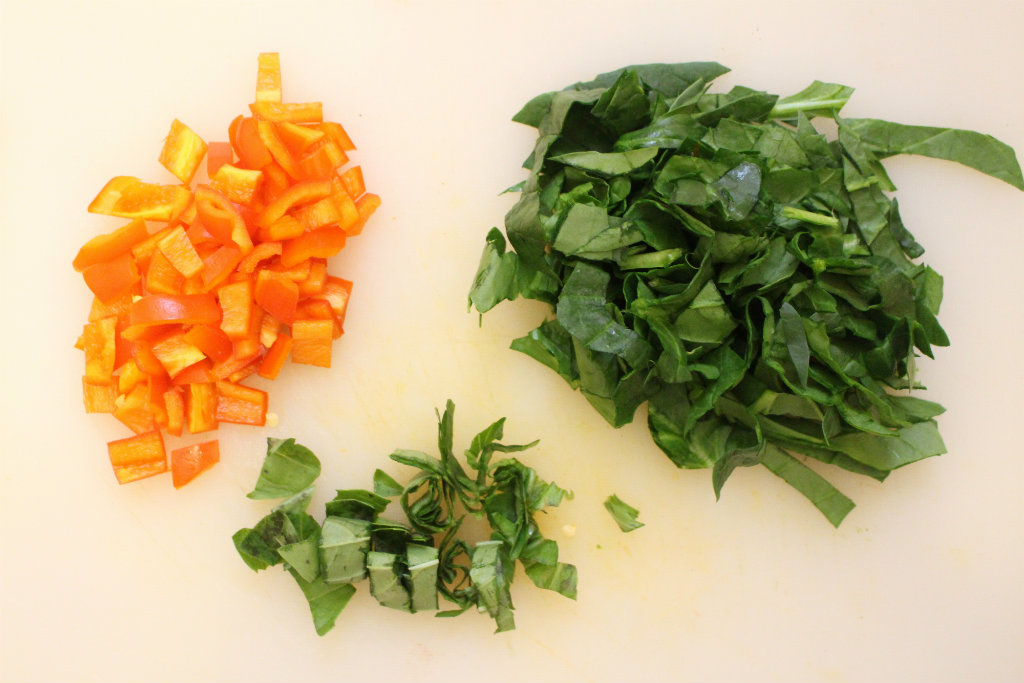 1. Prepare the ingredients by dicing the red bell pepper, spinach, basil, and feta cheese.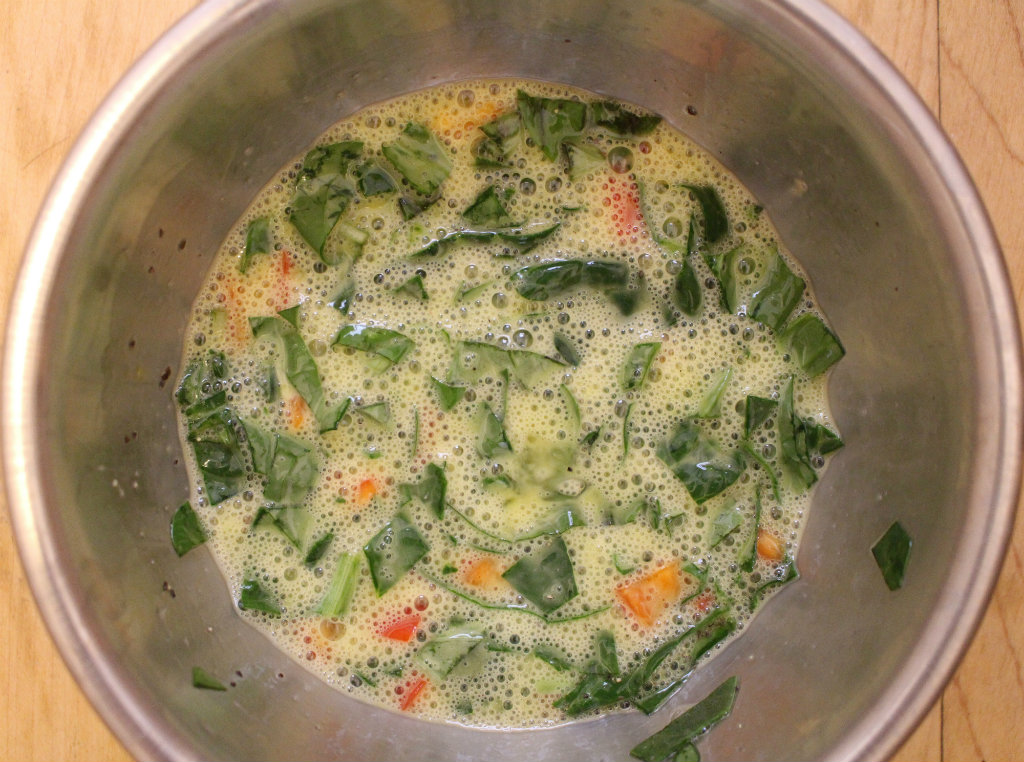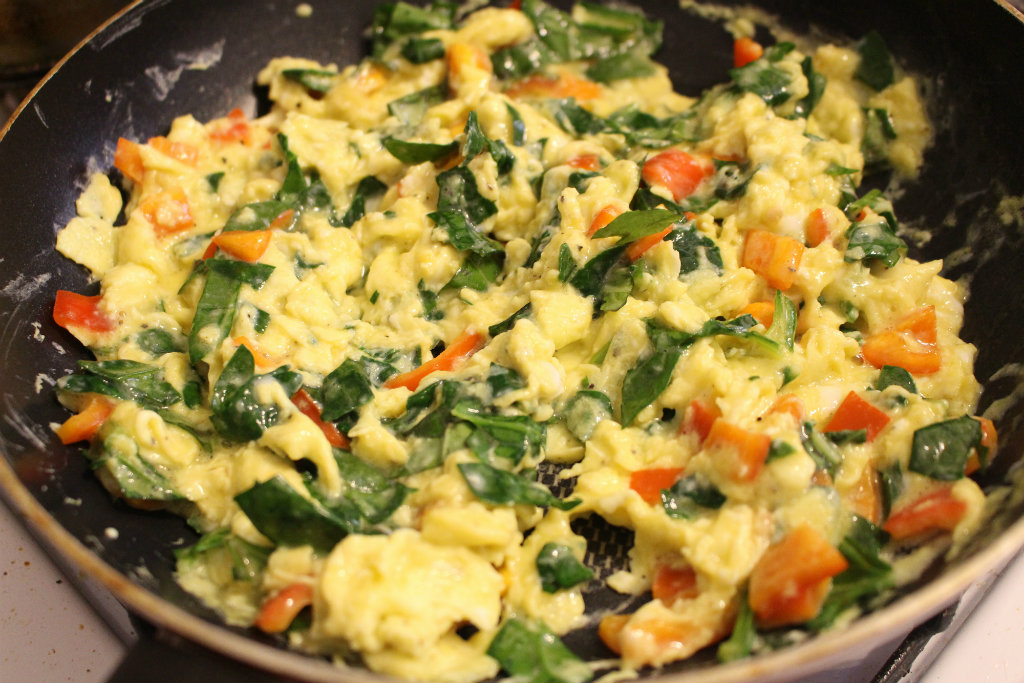 3. In a medium-sized skillet, heat the olive oil over medium heat. Pour in the egg mixture and continually stir the skillet until the eggs scramble to your preferred doneness.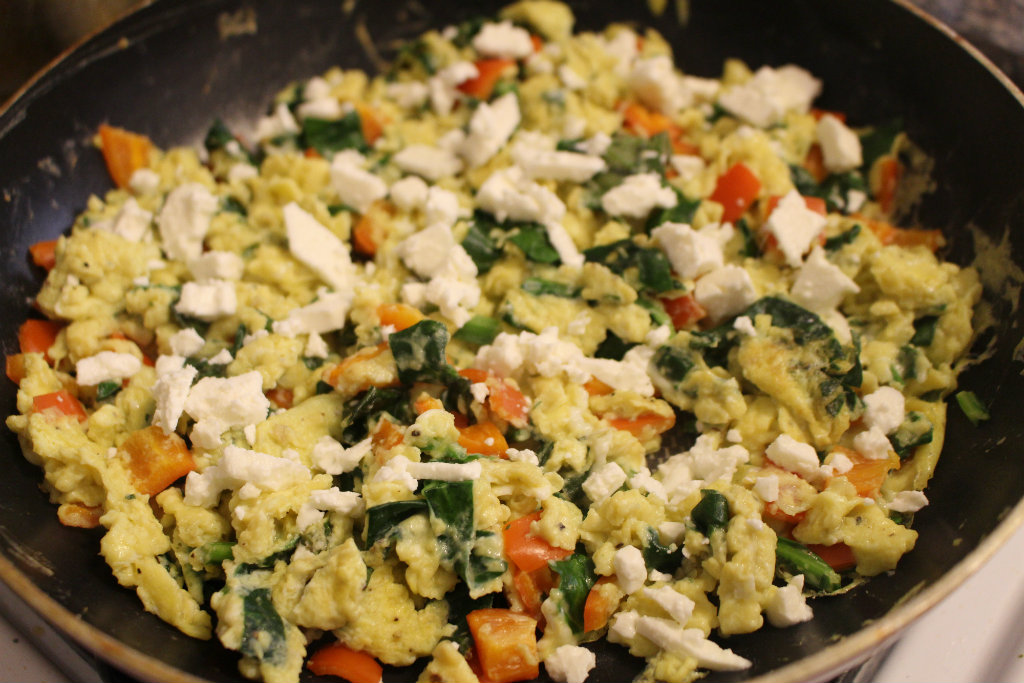 4. In the last seconds of cooking, crumble the feta cheese over the eggs.