This smoothie is deliciously satisfying with raw cacao powder, almond milk and almond butter. It's healthy, but satisfies a sweet tooth. Simply blend all the ingredients together in a blender proof cup or a blender!
Details
Prep Time:5 minutes
Cook Time: 1 minutes
Total Time: 6 minutes
Yields:

2 glasses
Macros Per Serving
5g Net Carbs
Ingredients
Unsweetened Vanilla Almond Milk, 1 cup
Almond Butter, 2 tablespoon
Ice Cubes, 1 cup
Cacao Powder Raw Chocolate Powder Certified Organic by Navitas, 1 tbsp
Chia Seeds, ⅛ oz
Stevia Liquid, 7 drop
Avocado, ½ avocado, California
Instructions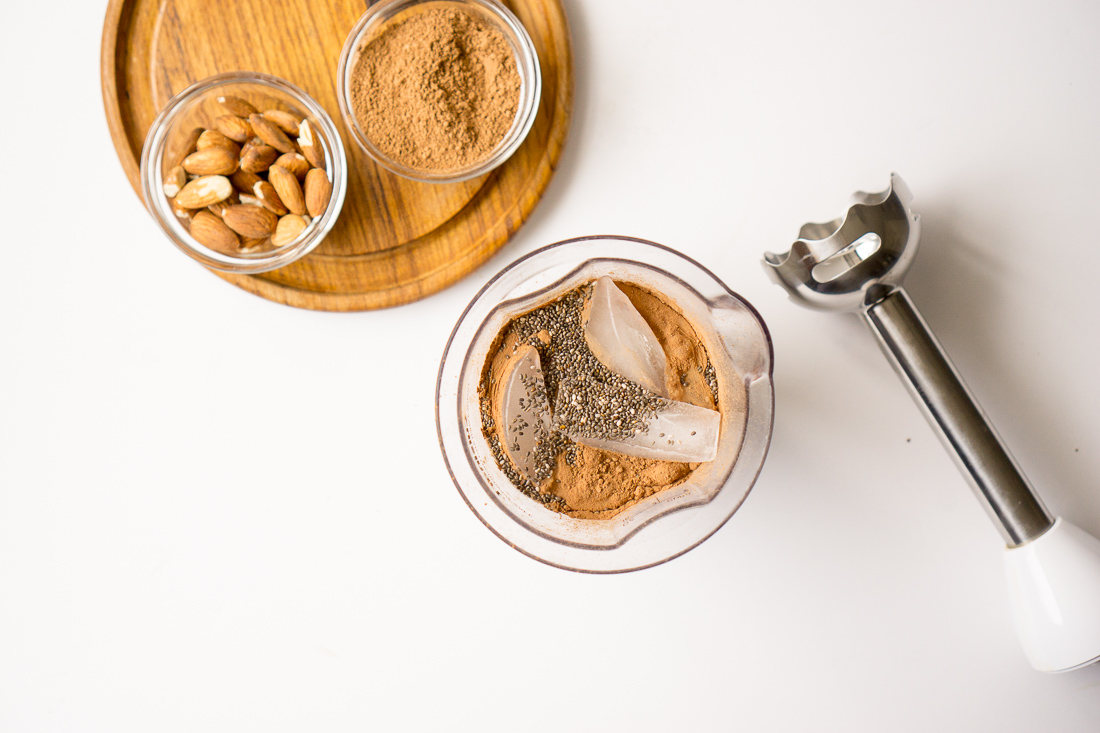 1. Combine all ingredients in the blender, except avocado. You can use a stick blender for this, but start on low so the ingredients don't spill over!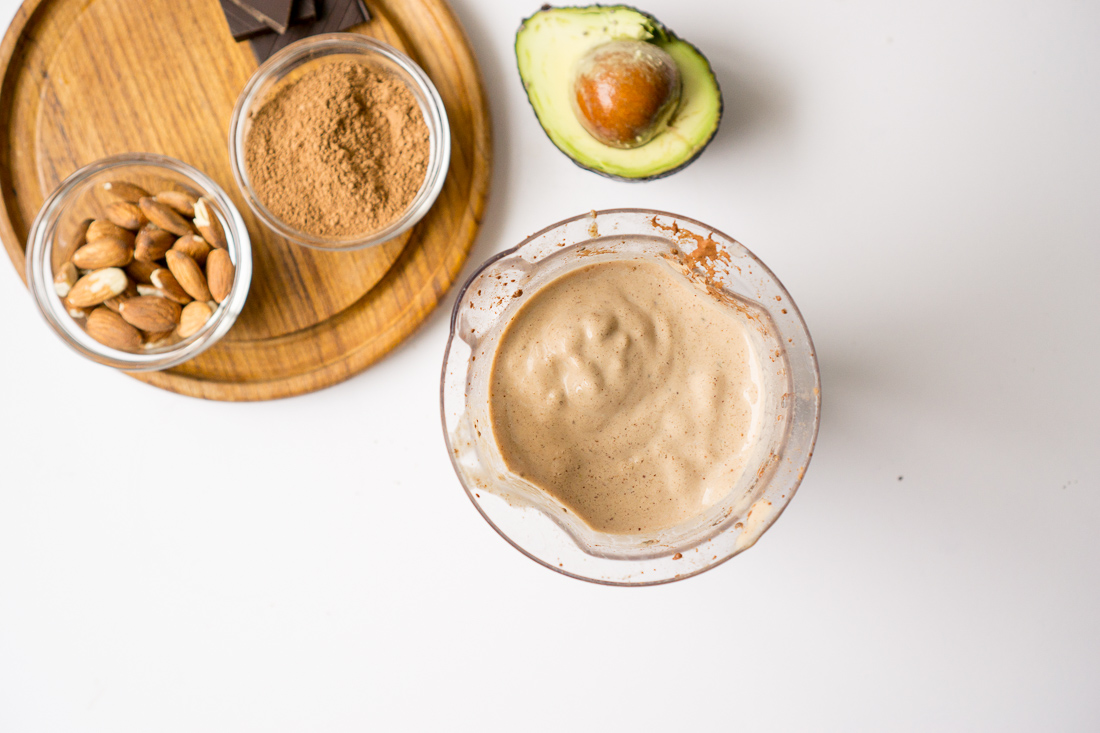 2. Add avocado and blend.