Typically used in cold dishes, this recipe lightly sautés avocado slices in coconut oil to create a warming side dish with a little kick of chilli. Great served alongside fish or meats, these sautéed avocados are also the perfect accompaniment to your summer BBQ in place of a standard salad!
Details
Prep Time:5 minutes
Cook Time: 7 minutes
Total Time: 12 minutes
Yields:

2 servings
Macros Per Serving
5g Net Carbs
Ingredients
Avocado, 2 each
Cilantro, 2 tablespoon, chopped
Coconut Oil, 1 tablespoon
Hot Chili Peppers, Red, Raw, ½ each - approx 4" - 6" long
Lime, ½ each - 2" diameter
Salt, ⅕ teaspoon
Instructions
1. Peel and pit the avocados and slice lengthways into thick strips. De-seed and finely chop the chilli pepper.
2. Melt the coconut oil in a large pan over a low/medium heat. Add the avocado strips, diced chilli, a teaspoon of the lime's zest and a generous pinch of salt.
3. Sautee over a gentle heat for 5-6 minutes until warm through.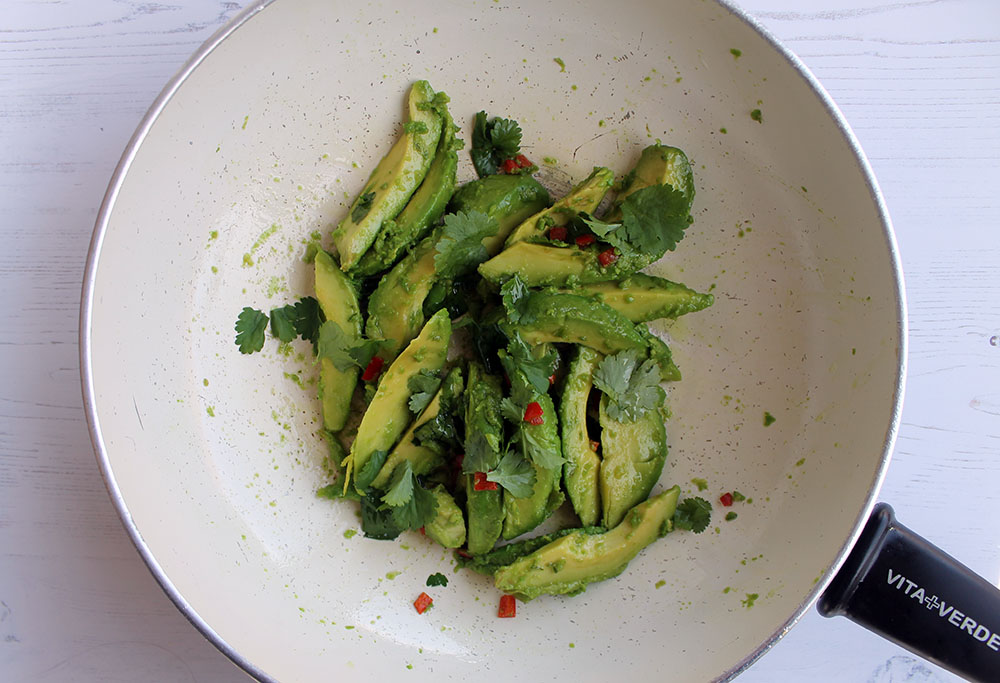 4. Remove from the heat and stir through the cilantro.
5. Drizzle with fresh lime juice to serve.