Simple and quick snacks on a low carb diet are a must in order to stay full and to stay on track. This is an oldie, but goodie recipe. Perfect to add into any meal plan.
Details
Prep Time:5 minutes
Cook Time: 1 minutes
Total Time: 6 minutes
Yields:

1 servings
Macros Per Serving
7g Net Carbs
Ingredients
Celery, 1 large stalk
Almond Butter, 1-¾ tablespoon
Freeze Dried Mixed Fruit by Crunchies, 1 tablespoon
Instructions
1. Cut celery stalk into four 3 ½" pieces, you should have 4 pieces.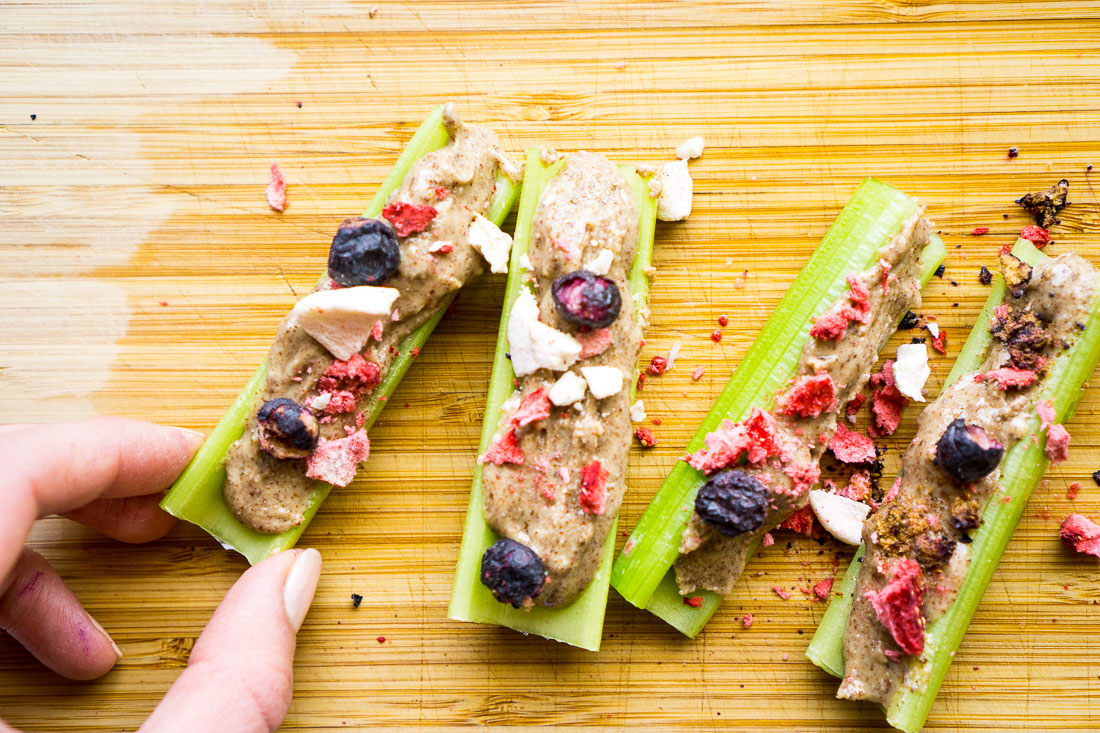 2. Add in almond butter and sprinkle crushed freeze dried fruits on top.