Skip the toast and keep the avocado! Breakfast Avocado Boats are a great way to eliminate carbs in your morning while simultaneously starting your day with a huge dose of healthy fats and protein. For this recipe, try to select avocados that are slightly firm and green still. The baking process in the oven will soften the fruit without turning the flesh brown. You can also store any leftovers, covered in the fridge, for an additional day without the avocados becoming too oxidized. - Jessica L
Details
Prep Time:10 minutes
Cook Time: 30 minutes
Total Time: 40 minutes
Yields:

2 2 avocado boats
Macros Per Serving
4g Net Carbs
Ingredients
Bacon, 1 ounce
Avocados Raw, 10 ounce
Egg, 4 large
Salt, ½ teaspoon
Black Pepper, ½ tsp
Chives, 1 tablespoon
Instructions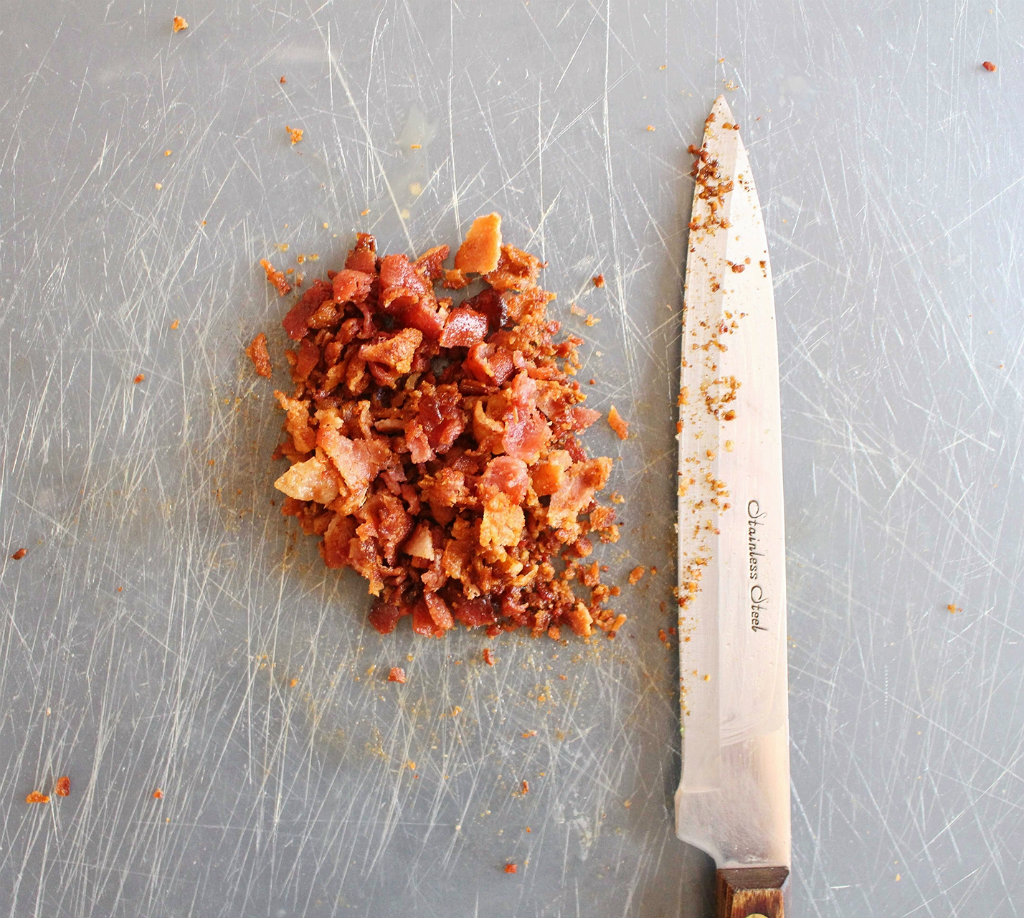 1. Preheat an oven to 400 degrees. In a pan over medium-high heat, cook the bacon until crispy. Set the bacon aside to cool and roughly dice it. This will be used later.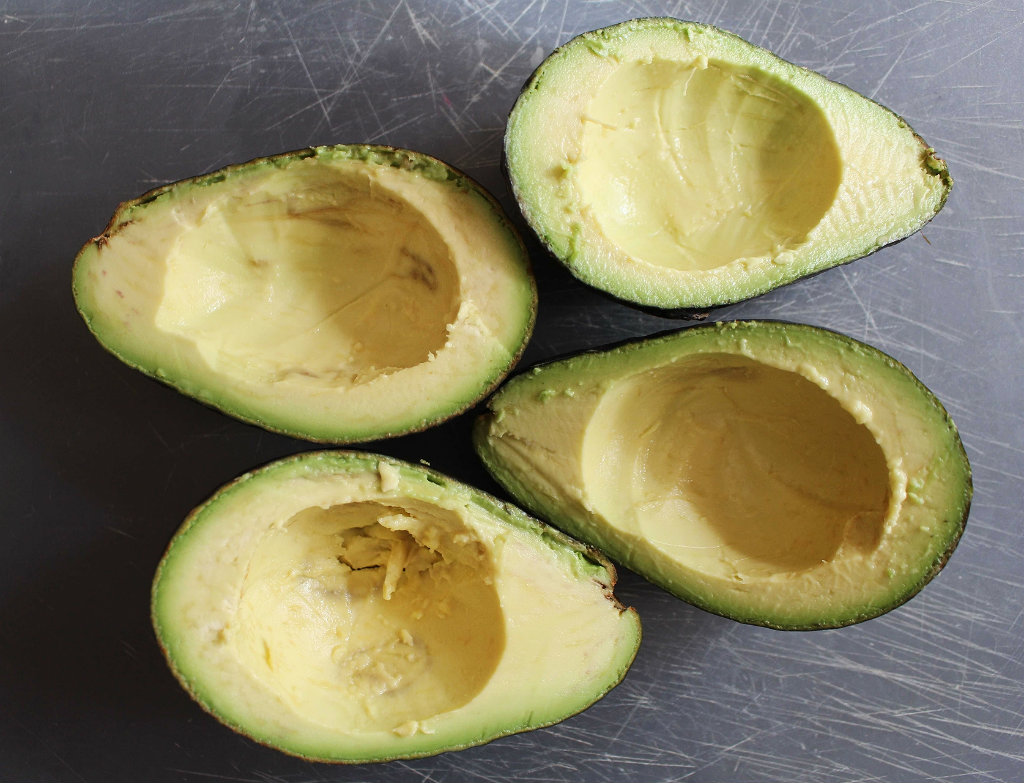 2. Prepare the avocados by slicing them both in half and removing the pits. Remove some green flesh from the center of the avocado halves – enough to allow an egg to fit in each. Feel free to eat the removed fruit as a pre-breakfast snack!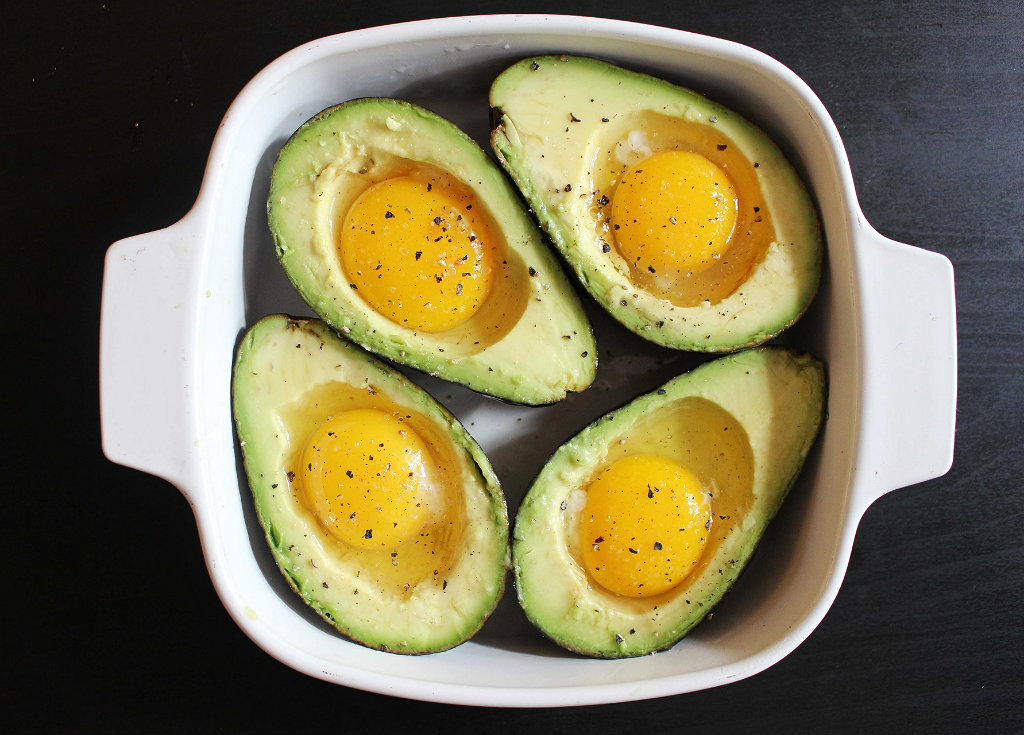 3. Arrange the avocado halves in a baking dish. Then, crack an egg into each half. Distribute the salt and pepper over the tops of the eggs.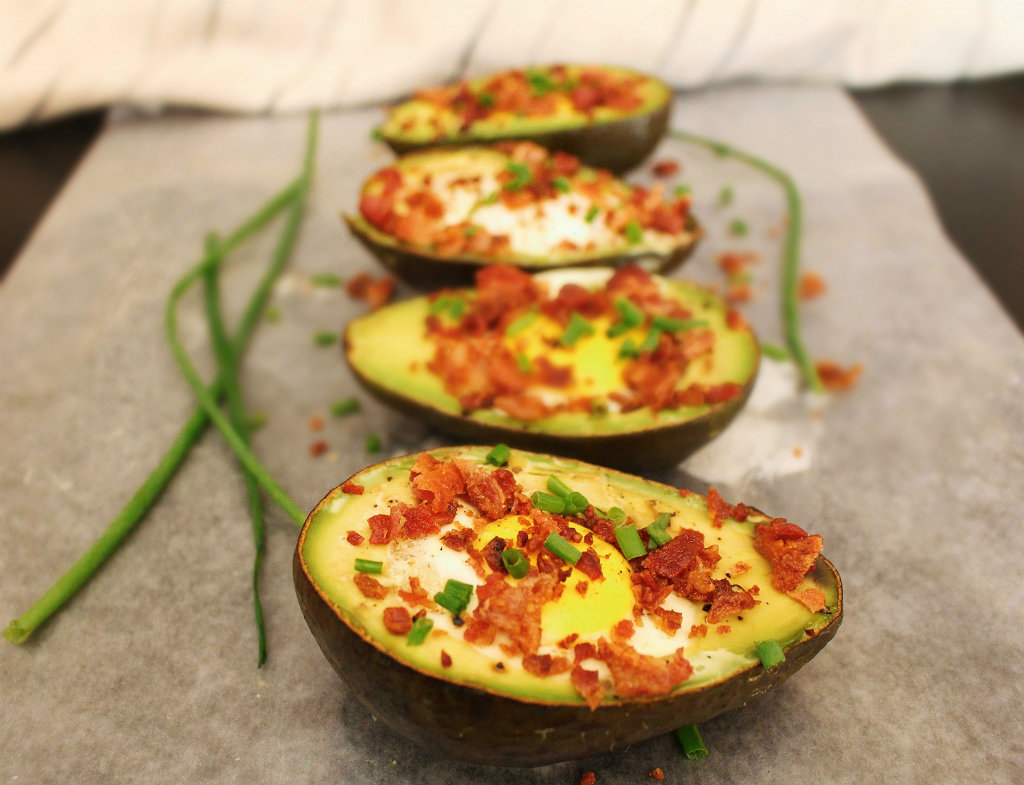 4. Cover the dish and bake the eggs for 30 minutes. For a runny egg, cook for only 20 minutes or to your preferred doneness. Chop the chives and distribute the garnish over each egg. Do the same with the diced bacon. Enjoy!